Finding the right piece of furniture can be the most important and time taking decision for every organisation in modern times. Organisations always look for furniture that makes their workplace more trendy and leaves ample room for their employees to walk through. Out of all the furniture required in the workplace, the selection of the desks is the most challenging task. If not chosen properly, these desks can hamper the productivity of the employees working in the organisation.
Importance of choosing the right desk
Getting the right kind of desk can affect the productivity of your employees positively. The right one, however, can differ from one company to another. You can make the selection of the office desk based on what your company's needs are in an office.
Corner desks and Straight desks are a common choice among companies regardless of their needs and requirements. However, choosing between them can be confusing, owing to the popularity of both these types. So, here is a corner desk vs straight desk comparison to help you make a choice.
Corner Desks: An overview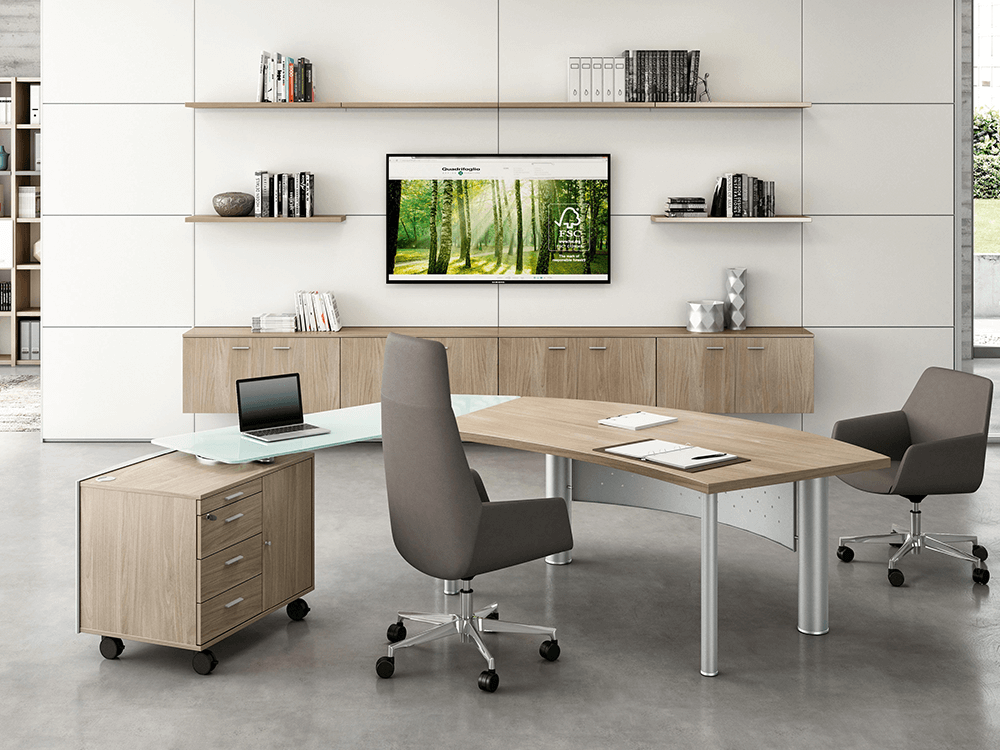 The prevalence of the corner desk is increasing day by day. Many workplaces these days are making use of these desks as they look more trendy and stylish, along with bestowing some extra storage area and leg space. The corner desk makes the best use of the corners of your workplace by beautifying and utilising them most suitably and cost-effectively.
While corner desks have evolved as the most economical furniture option, you must assess the needs and requirements of your workplace before making any decision.
Issues with corner desks and how to overcome them
Issue: The most common issue that arises with a corner desk is the restriction of your visibility due to its placement in the corner position. Many people also believe that these desks are not ergonomic. Along with this, corner desks at many workplaces are positioned near the door or on their backside, leaving your privacy vulnerable as people can peep into your screen while using the door.
However, these issues can easily be resolved by making small changes in the layout of your workplace.
Solution: Finding the right corner: When placed in the right corner, corner desks can easily provide enhanced visibility along with saving a lot of space, making the office look bigger and spacious. All you need to do is to use the corners of your space that are not near any door. By doing this, you can easily make smart use of the corners of your workplace.
However, make sure the corner chosen for the desk gives sufficient space to maintain a proper posture and to stretch the legs. When you get this right, nothing can beat the corner desk ergonomics.
Getting ergonomic desks from Auraa Design can be the most beneficial thing that you can do for people working at your organisation. They hold a wide variety of corner ergonomic desks that you can take into consideration while making a selection.
Straight Desk: An overview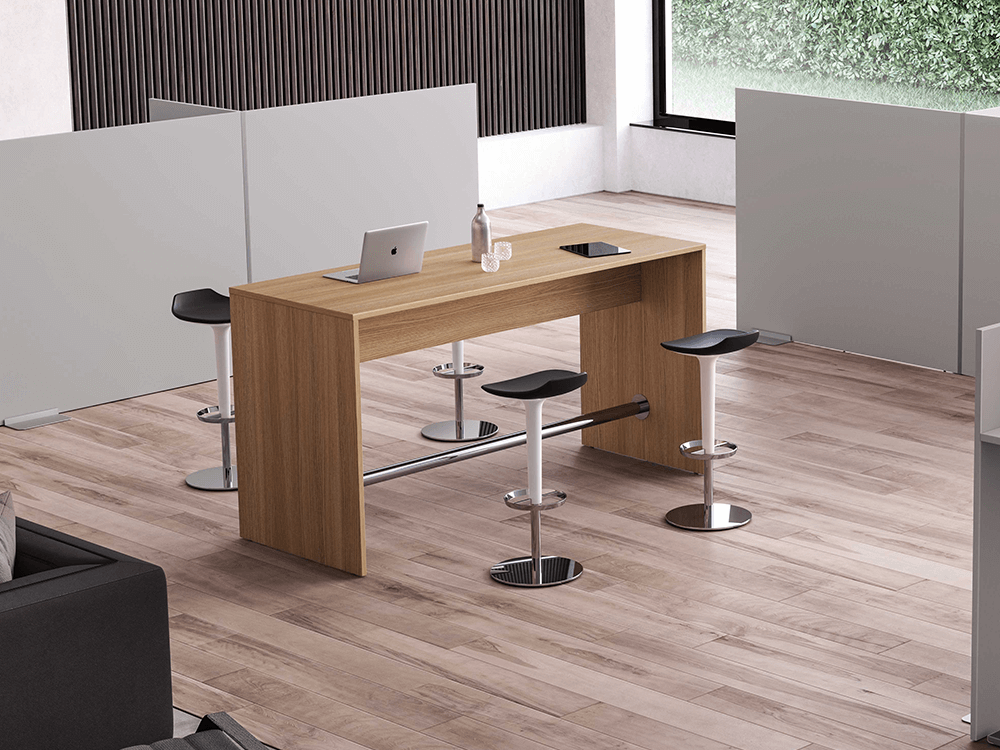 The straight desk is also known as a rectangle desk. This the most standard option that is evergreen in every era. These kinds of desks can be placed anywhere in your workplace regardless of the layout and size of your space.
Issues with straight desk and how to overcome them
Issue: The primary issue with the straight desks is the old and traditional touch that it holds. Furthermore, these desks tend to take up a lot more space, and this can sometimes make your workspace look stuffed with furniture.
Solution: You can get in touch with expert interior designers, who can make a layout of your workplace and guide you on where to place a straight desk to make the design of the office look more spacious.
Apart from this, you can also find stylish and trendy straight desk designs to ensure your desk doesn't look old regardless of its positions. Auraa Design has a wide variety of straight desks that can help you create a wonderful ambience in your workplace.
So, who wins the corner desk vs straight desk comparison?
It can easily be inferred that both corner desk and straight desk come with their own set of pros and cons. Apart from weighing the pros and cons of corner desks and straight desks, you must consider all the factors before making a buying decision. Choosing the right desk is essential for companies to ensure their employees are productive and comfortable when working. Two of the common desk choices are corner and straight desks. Choosing among them may seem tough, but considering their pros and cons and your needs can help make a decision. At Auraa Design, you will find an extensive range of corner and straight desks that you can pick for making your workplace look more attractive and that too at the most affordable prices.