Create your unique home office with our hand-picked, modern workspace choices. Let your personality choose your Work from Home furniture. Mix and match from fun or simplistic home office desks and chairs to transform your workplace into a contemporary and productive environment, without even leaving the house. Space saving? White or wood? Leather or mesh? With our choice of styles, finishes and sizes for your home office desk and chairs, the perfect choice is here. Let us help you visualise your workspace with our space planning and 3D views to inspire your decisions. All you need to do is send us a few pictures  and dimensions of the space. Or even a rough drawing of your space would be great. For your peace of mind, we provide installation service too, so you can continue with what you do best. Searching for your ideal work from home furniture is easy with us – just pick your favourite style, and your personal finishing touches. Bring the office home with Auraa Design.
You can either 'Shop the look' or browse through our modern and stylish Home Office furniture to make most of the space. A lot of our Home Office range can also be made bespoke to suit your needs. So much choice. Don't say we don't spoil you.
Shop the
Home Office look
Browse through the spectacular range of Home Offices, choose the one you like and call us. A dedicated Account Manager will understand your requirements and help you build a Home Office you have always dreamed of.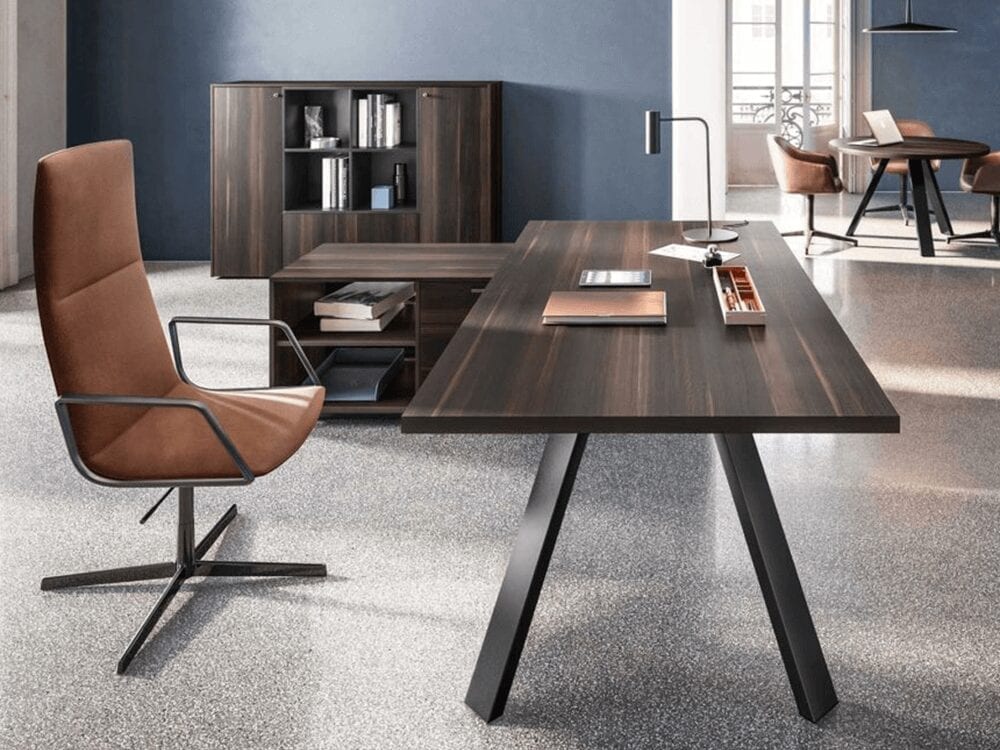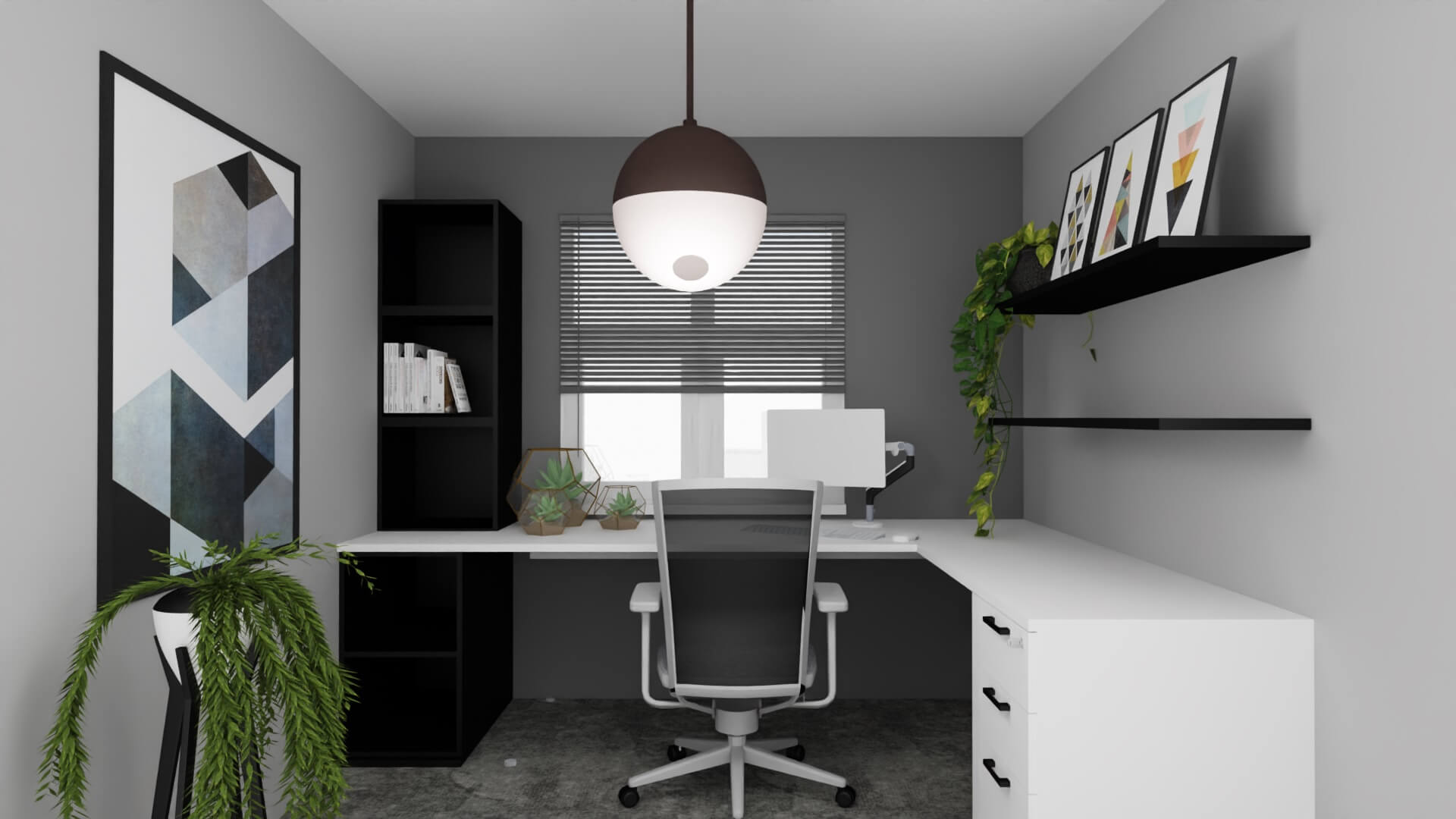 These are some of the 3Ds we created for our clients looking to create a modern and cosy Home Office in their spare room, loft or outhouse.