It's true that first impressions count, and when you are looking for receptionist desk ideas, then you will need to plan them with your clientele in mind. We've got six great tips to help you create a space to be proud of – check them out now!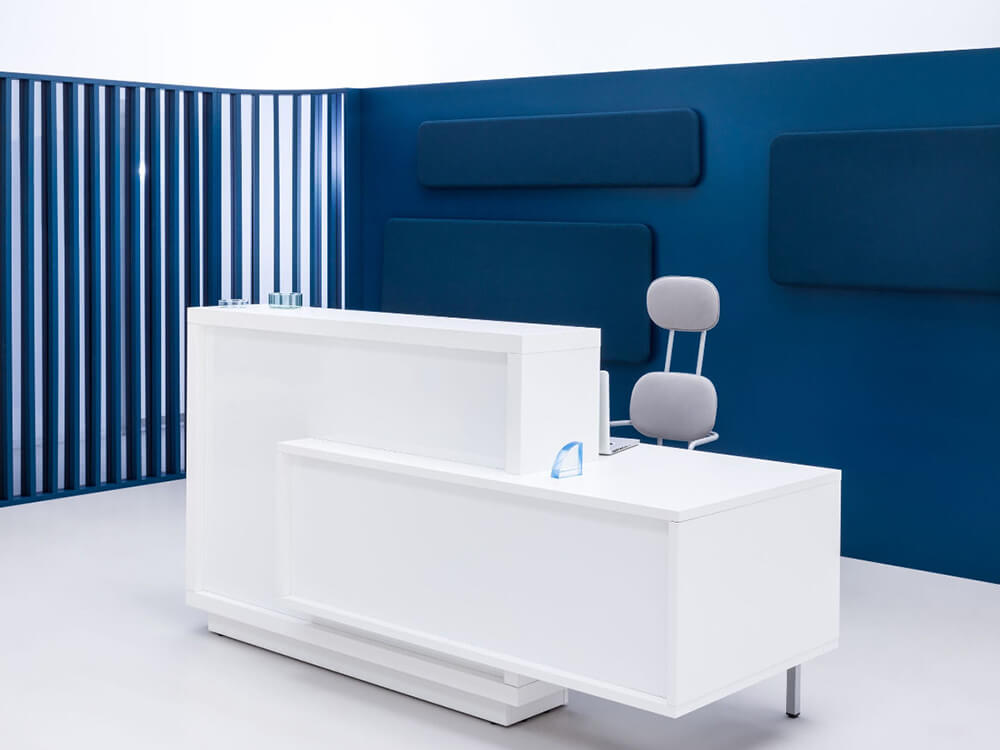 Think About Your Reception Desk
The first thing people will notice when they step into your office is the reception desk, making it an important focal point to get right! You will need to ensure that your team has enough space to work without taking up too much room and making the space feel cramped. Popular choices include a curved reception desk, wood reception desk and a modern reception desk so that your space invites everyone in.
Install Comfortable Seating
Another vital part of your reception area design is the seating you provide for your visitors. You will need to make sure that they are comfy, clean and inviting so that people feel welcome as soon as they arrive. It is also important to ensure that you have enough chairs for the footfall you typically get so that no one is left waiting. Finally, make sure that your seating is easy to clean and maintain so that your reception area design is always attractive to guests.
Choose the Right Colours
When it comes to colours, muted tones are the best for creating a calm and relaxed environment. However, if your brand has a vibrant colour in its logo, use it as an accent colour so that your clients know who you are without being overly stimulated when you want them to feel calm and comfortable.
Light Up Your Reception Space
When you have chosen the right office reception desk and reception furniture, you will need to light the space accordingly. Light and airy is always the best choice and using LED lights will help create the natural look you want to achieve. Ensure that there are no dark corners so that your client will feel relaxed and welcome no matter where they sit.
Accessorise with Clients in Mind
When you are choosing accessories, think about what your client may need. It could be a coat rack or an umbrella stand, or even a table to put their laptop on. If you think about your client's needs, then you are sure to end up with the right design. It's also important to consider what your clients are looking at when they sit down, so stop and take a look from their perspective. They will not want to see a cheap reception desk or piles of paperwork, so make sure that you design with them in mind.
Think About Your Clients Needs
Finally, when you are confident that your reception counter design is complete, consider the small touches that will help your clients be productive when they wait. For example, sharing the Wi-Fi password and refreshments will not just impress them but will make them feel welcome before your meeting even starts!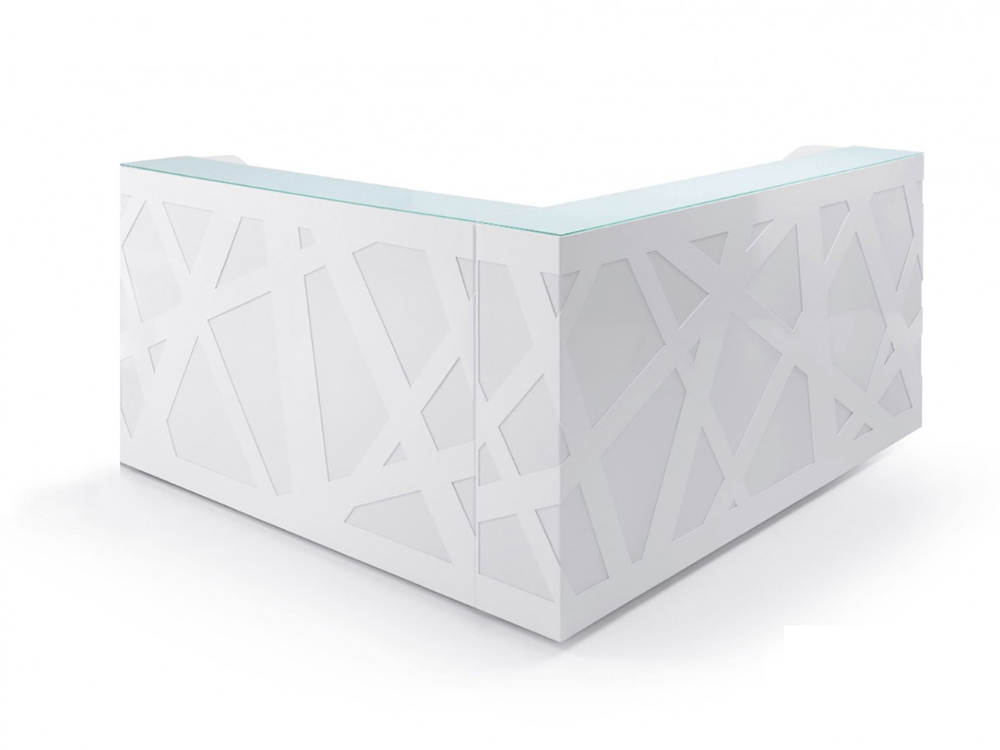 If you are ready to design your space or looking for office reception ideas, then Auraa is here for you! From the choosing best reception desk for sale to the accessories you want for your clients, we can help. So get in touch today, and let us transform your space!