Wondering when the work from home shenanigan will come to an end? Take a smarter step and consider designing an office at home. Even if your work requires only a small corner, with a portable desk, your home office has to be more than that. Your home office would be a place where success will be in process and candles will be burnt at both ends.
Tips to design your home office
While designing a home office on a budget, there are a few essentials that you cannot miss. These tips will help increase the effectiveness of the space and your work schedule. Moreover, these tips will fit all kinds of design frameworks, whether you are planning to go for a simple office design or a personal office design.
Do not crunch your office space in a corner where there is zero leg-room and ventilation to keep your brain running. The location of your home office has to be convenient and airy. While deciding the location of your home office, keep in mind the kind of work you do and the time you work at. If your work entails frequent client visitation, you will require a room with spacious seating.
Your home office has to be pretty yet functional. All your important files or drawers have to be at your reach. To enhance the functionality of your space, you can add shelves and aesthetic storage drawers around the room. Analyze your workflow and then invest in beautiful yet functional furniture for your home office.
While designing an office at home, ensure to place your desk near a window surrounded by natural light and air throughout the day. The extra light will avoid strain on your eyes while you scan your documents. If you choose a windowless room for your office, face your desk to a delightful painting or a picture.
Choose a desk and a chair
While surfing for the perfect desk and chair for your home office, make comfort a priority. Often exquisite furniture tends to be extremely confining. Choose a desk and chair that is ergonomically correct, has enough space for all your work stuff, and gives a charming touch to your whole office.
Experiment with wall colours
Paint your home office walls with colours that are pleasant to your eyes and mind. Do not stick to a monotonous beige and white palate; instead, go crazy with colours and paint the room on your own if you are designing a home office on a budget. You can also try out colour combinations and contrasts in the furniture you choose. Even a colourful painting would do the trick.
The best part about setting up a home office is that you get to style it on your terms. You can accessorize the space with cute, homey items like a pencil holder cup, motivating prints, or a picture of your family on the desk. You can accessorize the walls with a bulletin board and curtains, all of your choice and style.
All your office gadgets come with long, untameable wires that can completely ruin the look of your home office. Here's what you can do:
Get a wireless router, printer, and mouse
Keep the equipment close to the outlets to avoid long trains of wires
Invest in wire organizers like cord covers, cable clips, cord winders, etc.
Add a desk grommet to lead the wires to the bottom of your desk.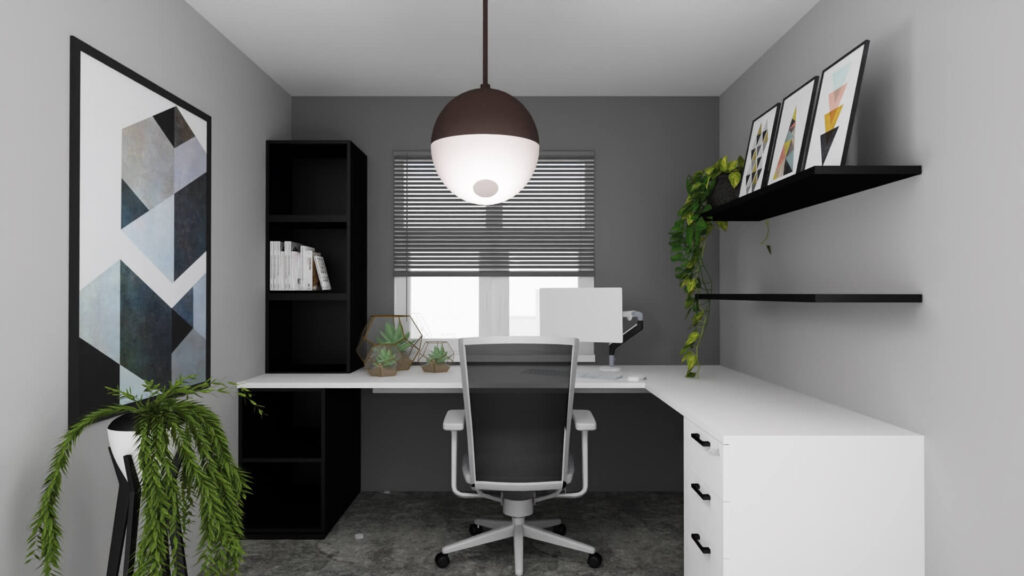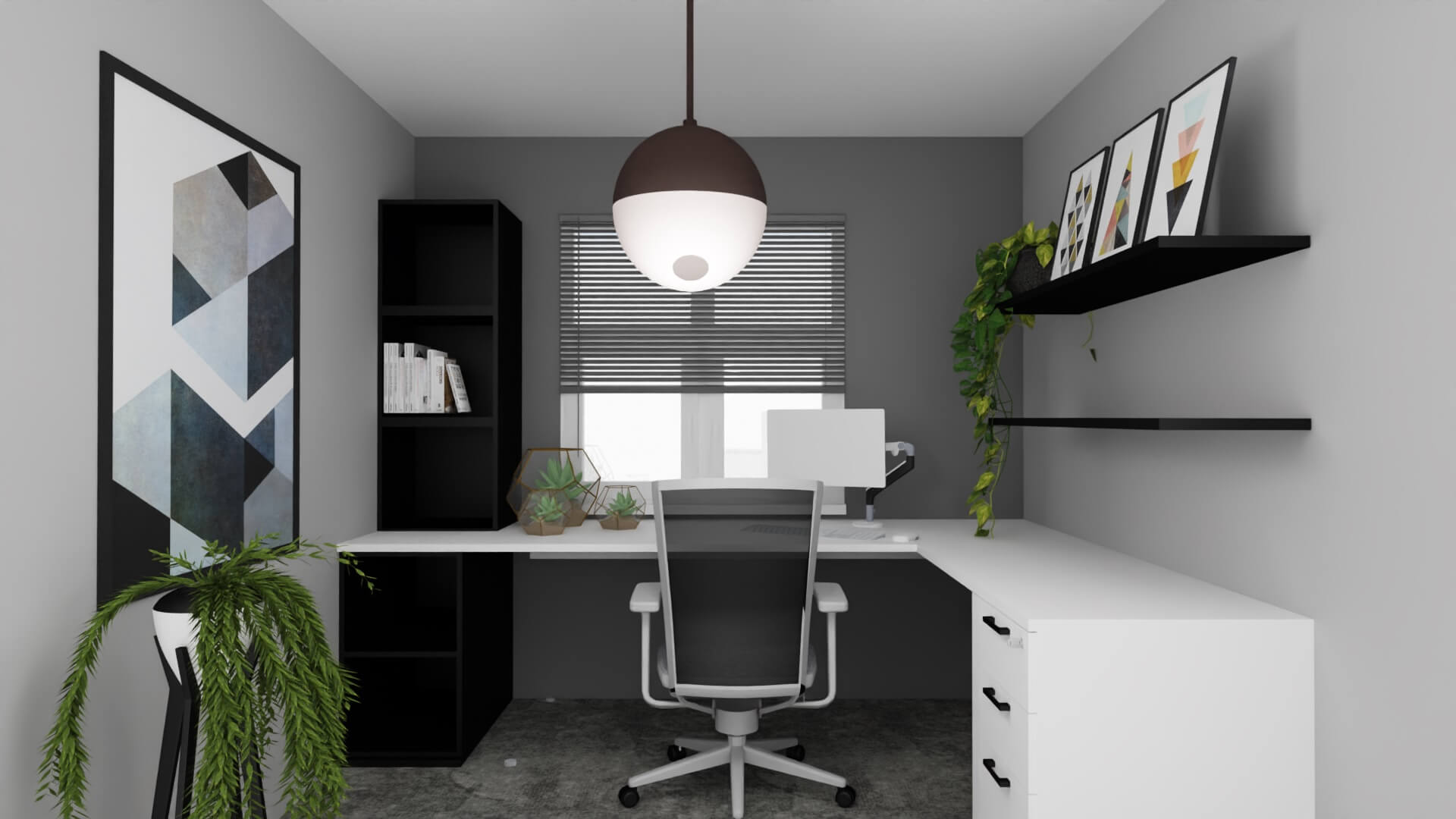 Apart from the natural light embracing your home office through the window, you will require artificial light too. A desk lamp helps in focusing on minute texts, and the ceiling light can provide good general lighting if you decide to pull an all-nighter.
Constructing a floor plan before you start drilling holes through the wall, can be a smart idea. A floor plan helps you organize your ideas and gives you an overview of how things will look once they are placed together. Even a simple office design can benefit from a floor plan, with the leisure to move around things in the plan to see where it fits the best.
Do What You Love, Love What You Do
Your home office will be a success when you work with complete passion and utilize the space to reach new heights. You can put keepsakes or inspiring accessories on your desk to boost your morale at work because inspiration drives your productivity.
Designing an office at home is an exciting step with an idea in your mind. Follow your heart, mind, and Pinterest to create the perfect home office. For gorgeous, ergonomic, modern office furniture, Auraa Design have everything you need!