Sydney – Medium Back Single Seater Armchair in Multicolour
SKU Code: PEMI01
Whether you are waiting for a meeting or taking a break during your working day, Sydney has your back. This single seater armchair is part of a collection of office waiting room chairs that have the ability to be designed in your own pick of one or two upholstery options. Comfort is on the agenda today as Sydney's high-quality seat and tub style back offer deeply padded cushions for those waiting hours.
Ideal Seating
deeply padded cushions.
Tub style back.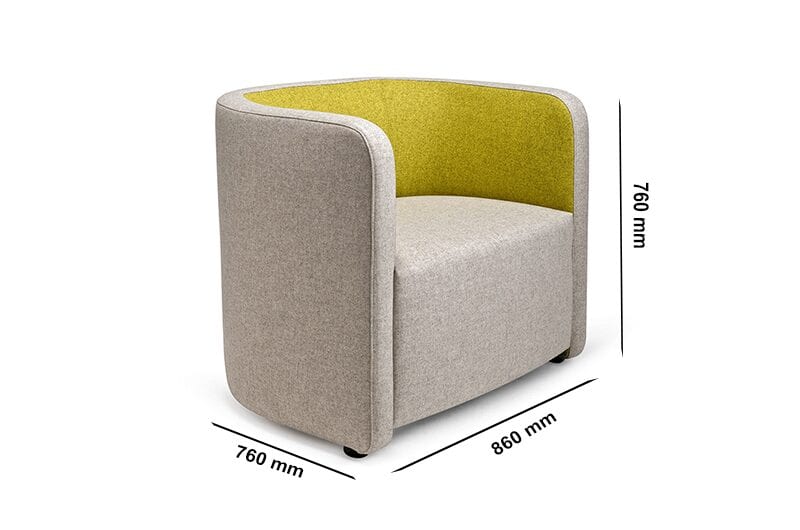 More Information
Details
Colour or Finish: Black, Blue, Brown, Green, Orange, Red, Turquise. Other colours or finishes are available. If you are looking Other Finish for chair, please call office on 020 3915 8008 or email: info@auraadesign.co.uk.
Structure: Made of plywood covered in polyurethane resin density 40 Kg / m3.
Back: In polyurethane resin with memory shape density 25 Kg / m3.
Seat: In shape memory polyurethane resin density 35 kg / m3.
Dimensions
Seat Height: 440 mm.
Height: 760 mm.
Width: 860 mm.
Depth: 760 mm.