Santos – Three-Seater Sofa in Multicolour with Chrome Legs
SKU Code: NUMI09
Being able to offer a client an empty seat will create a great first impression. This three-seater sofa is an elegant and relaxed design, proving extra seating without looking cluttered. The stunning slanting armrests provide a warm and welcoming environment for all, especially when matched with your pick from the entire soft seating Santos range. Bespoke this three-seater in leather and fabric chair shades to embody your brands identity.
Ideal Seating
Elegant and relaxed design.
The stunning slanting armrests.
Leather and fabric chair shades.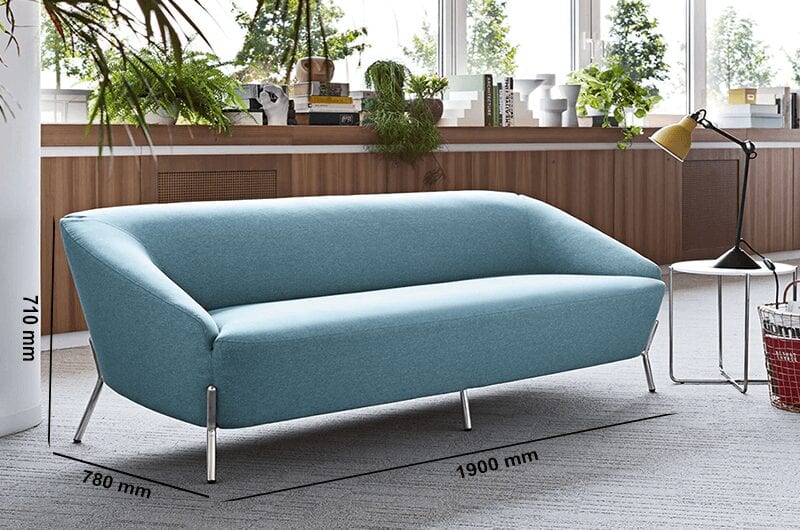 More Information
Details
Colour or Finish: Black, Blue, Brown, Green, Orange, Red, Turquise. Other colours or finishes are available. If you are looking Other Finish for chair, please call office on 020 3915 8008 or email: info@auraadesign.co.uk.
Leg Finish: Charcoal, Chrome, White.
Structure: Made of plywood with elastic straps and non-deformable foam resin padding.
Swivel base: Made of metal with self-aligning column.
Dimensions
Seat Height: 400  mm.
Height: 710 mm.
Width: 1900 mm.
Depth: 780 mm.