Duo – Squared Stitching Chair with Round Stainless-Steel Base
SKU Code: KYKA12
Padded to perfection, our unique square stitched designed office waiting room chair with is individually padded for never ending comfort. Our wide range of leather and fabric armchair choices means you can create the colour scheme of your dreams to match the Stainless Steel Round frame using one or two choices. A low, medium and high backrest chair offers a relaxing space for staff and clients to relax in this soft seating chair provided in breakout areas across the workplace.
Ideal Seating
Chair with unique square stitched
Leather and fabric armchair
Low, Medium, High backrest chair
Soft seating chair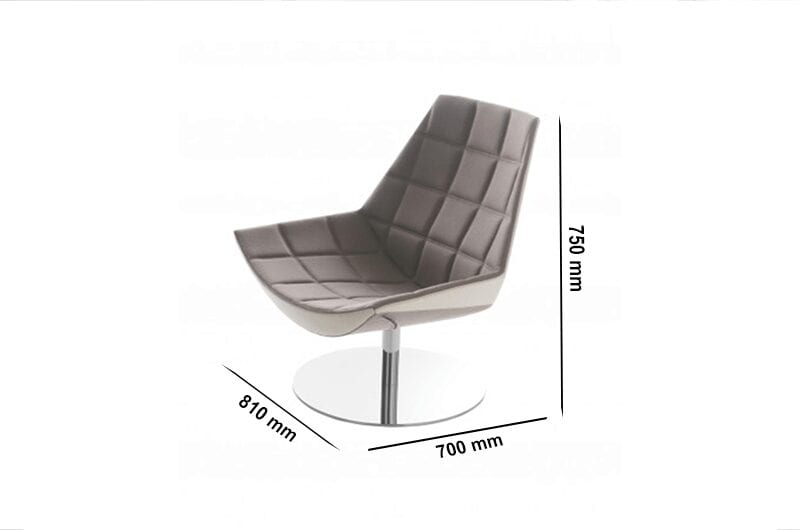 More Information
Details
Type of Back: Low, Medium, High.
Seat Finish: Leather, Eco-leather, Fabric.
Structure Finish: Stainless Steel.
Two Colour Placement: The first colour refers to seat and back. The second colour refers to the lateral part and front side of the
armchair.
Dimensions
Width: 810 mm.
Height: 750 mm (Low Back), 910 mm (Medium Back), 1120 mm (High Back).
Depth: 700 mm (Low Back), 730 mm (Medium Back), 750 mm (High Back).