Every office has a different type of environment that fits the company's aesthetics. Some show their work environment with a minimalistic and contrasting office setting, while others showcase a comfortable environment with plants and comfortable chairs and tables.
In this article, we will be discussing how one can create an environment of a luxury office in just seven steps.
Interior complementing the exterior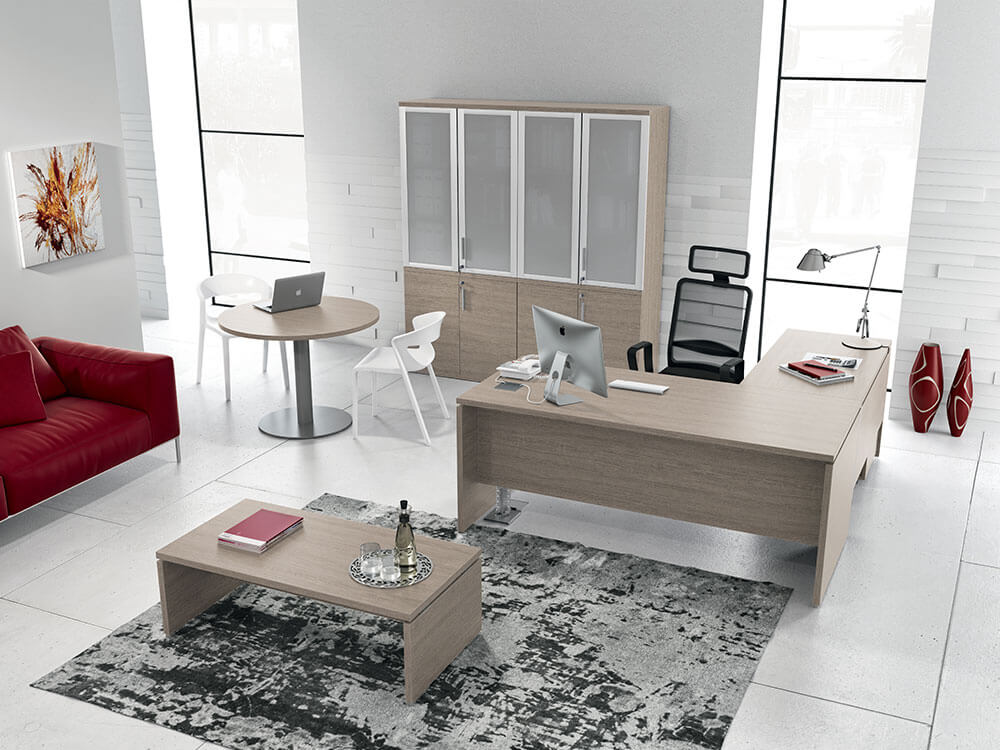 Match the interior of your office to the exterior structure of the office. Most luxury offices are built by remodeling beautiful old structures. Here are a few ways to make the contrasts,
Identify the style of the exterior building; Coastal, modern, colonial, victorian.
Paint it, complementing the exterior; warm, cool, neutral.
Understand the material that can complement the style of the building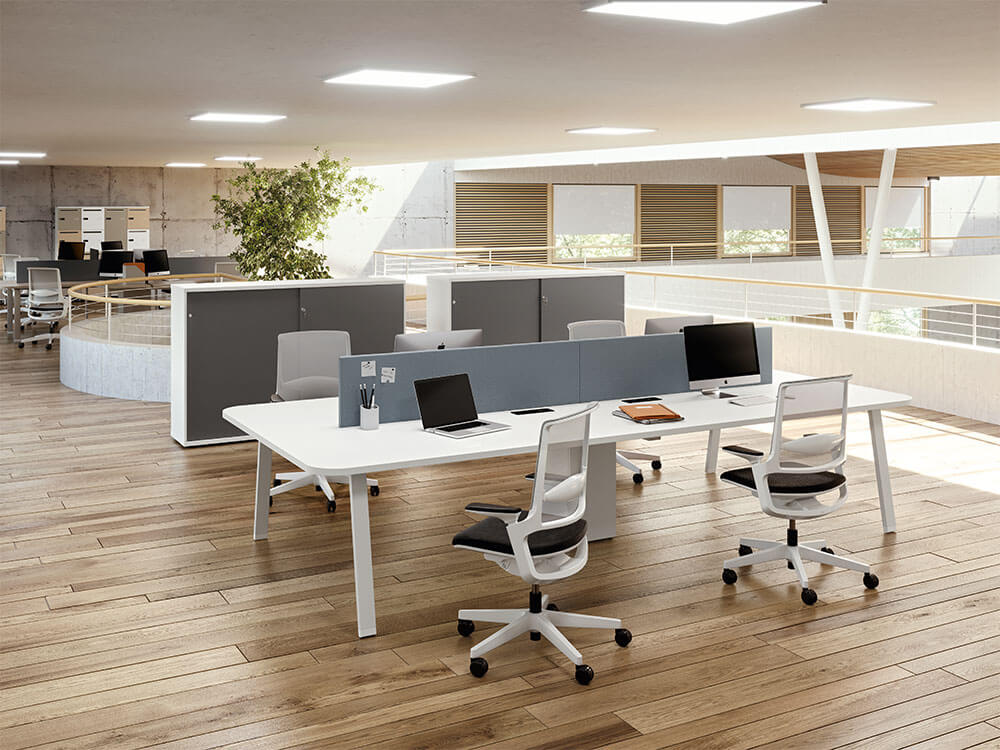 You might have noticed, many times, a luxury office never holds ordinary office lights. Whether it is a luxury home office or a luxury office building, the lighting can play a role in expressing the image you want to portray. Luxury office lighting does not only refer to the lights but also the stands and wall hanging.
In addition to plenty of natural light, a luxury office design requires several lights. Some of these include
General lighting
Ambient lighting
Task lighting
Mood lighting
Accent lighting
These provide an office with plenty of light to work and entertain the guests in the best manner. You can manage the amount of light you want to let into your office with the right holders.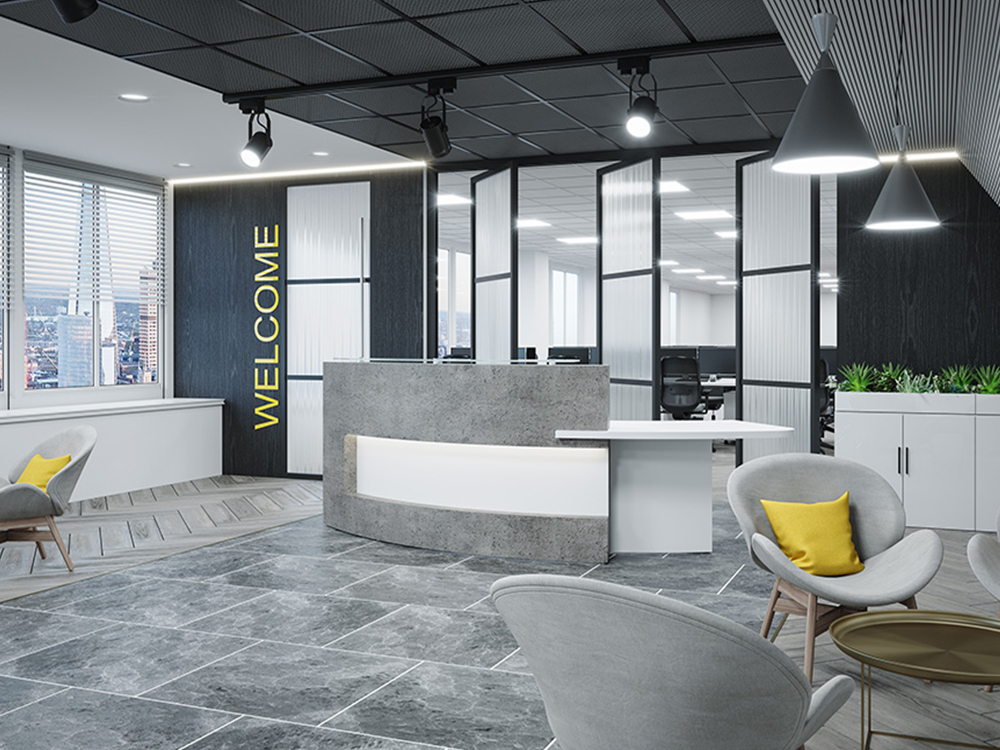 The reception of a luxury office is where a visitor, whether a potential employee or a potential business associate, decides if the company is worth their time or not. Choose only the best reception desk and chair for your luxury office.
Moda and Reem from Auraa designs are the perfect examples of a luxury designer reception desk. One can also choose from Luxor, Zo or Gia.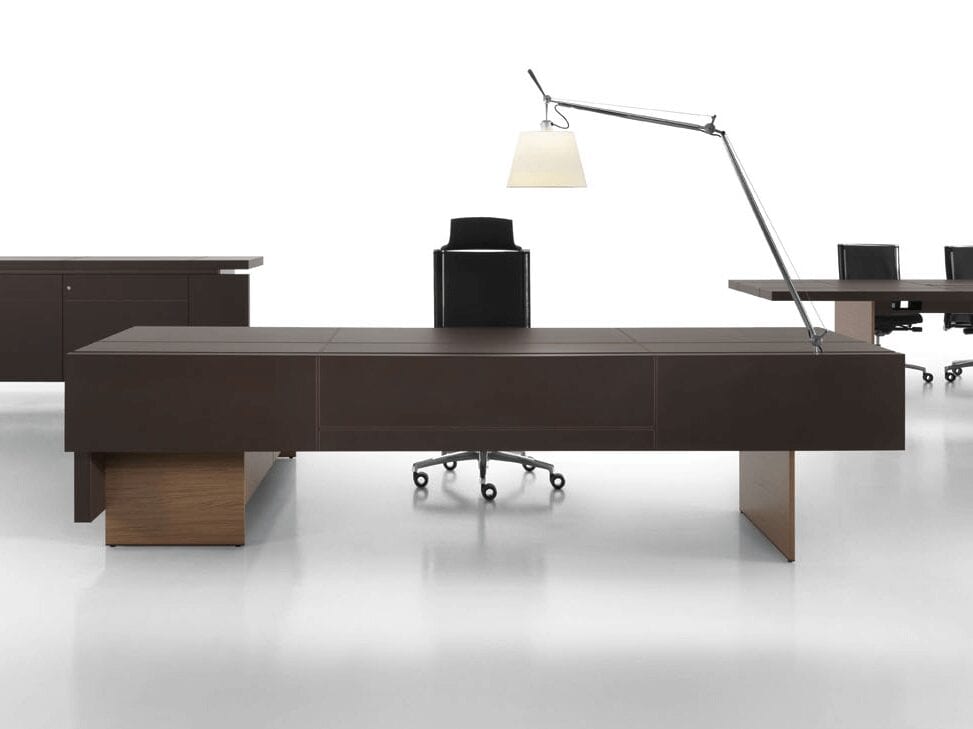 For both your luxury home office and luxury office, the need for a table that speaks about your status is essential. A table draws the attention of anyone who enters the room.
The Oxford range of executive desks leaves an impression on anyone who sees it. The Darcey Prestigious Executive Desk is more suited for a luxury home office. It comes with a variety of tabletops to choose from.
The selection of the chair is also very tricky. One has to make sure that the chair behind the desk is luxurious yet practical. Even in a luxury office, the office hours are long; many times, you have to choose between practicality and looks. Here are a few chairs that are both practical and are aesthetically pleasing. Nyra, Elopini, Duo and Ares are top competitors for this.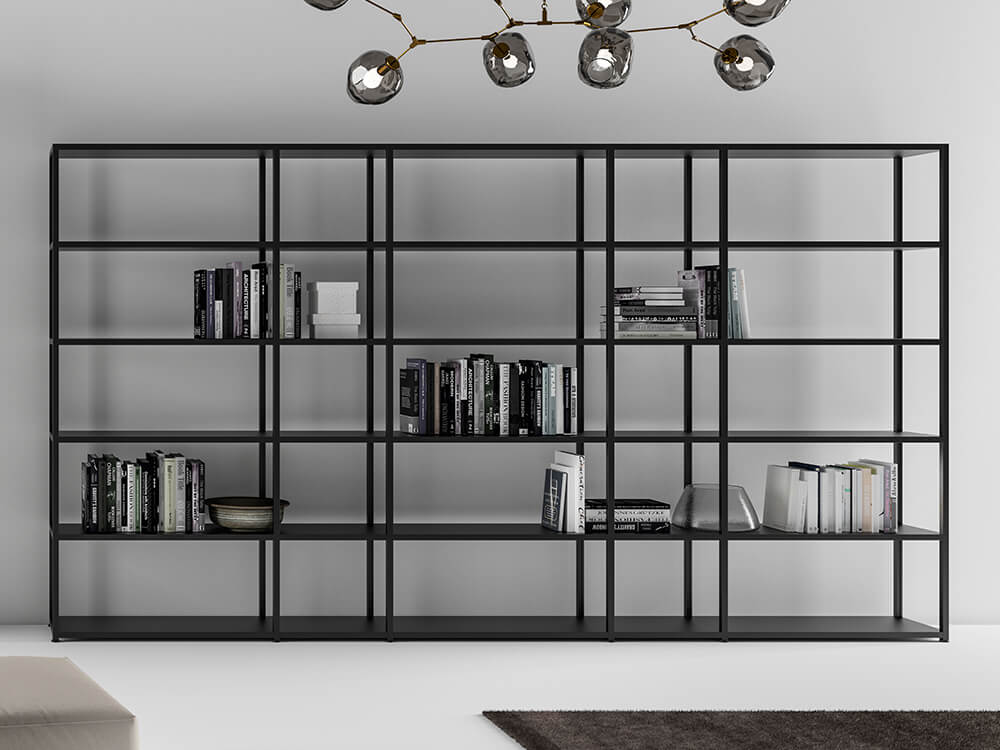 Every office requires a proper storage unit to keep all the files and documents that you accumulate. Don't compromise on the style selected from some of the stylish and most efficient storage units for your office.
Alexia, Brooklyn, Fionn and Gus are the best dark wood storage units you can use, both in your luxury home office and luxury office. Harvey comprises metal units that would go well in the background of your home office, and the Lara unit is a classic match for a rich reception area.
Meeting rooms are the heart of any luxury office. The potential business associates, board members, team discussions, department head meetings and many other essential practices are held in the meeting room.
The meeting room needs to have a luxury design that does not hinder its functionality. Some meeting room furniture designs that would suit your luxury office perfectly are Banks, Gene and Waldo.
Use different design handles like pineapple handles.
Add various tiles to make classy floor designs
Find rich colours for different rooms but keep them complementary to each other.
Use wallpapers in certain key areas of your office
Use a double curtain system
Mix and match executive chairs with luxury upholstery
Include plants in your luxury interiors to give life to the office.
Whether it is a home office or a corporate office, it is important to keep in mind the people who work there. Their requirements and needs have to be integrated with the design of the office to make it efficient. Luxury and efficiency go hand in hand in a luxury office. You can choose a variety of luxuriously and practically designed furniture from Auraa designs to match all your needs.