Tokyo – High Back Two-Seater Armchair
SKU Code: PEMI04
This popular breakout room furniture range is modern, providing a private pod, great for phone calls, informal meetings, and brainstorming. Take a moment away from the busy workplace bustle and sit in a high backrest office chair with a soundproof back. The two-seater armchair provides armrests for comfort as well as the pod design being softly padded all over. Choose between one or two upholstery options to embrace your business branding in this alternative work environment with optional accessories.
Ideal Seating
Wood Finish frame with elastic bands on the seat.
Polyurethane foam padding
Antislip gliders.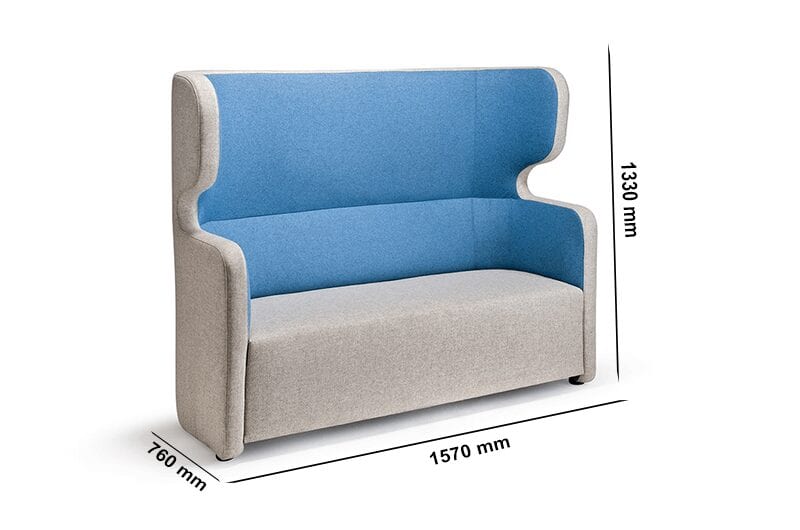 More Information
Details
Colour or Finish: Black, Blue, Brown, Green, Orange, Red, Turquise. Other colours or finishes are available. If you are looking Other Finish for chair, please call office on 020 3915 8008 or email: info@auraadesign.co.uk.
Structure: Made of plywood covered in polyurethane resin density 40 Kg / m3.
Back: In polyurethane resin with memory shape density 25 Kg / m3.
Seat: In shape memory polyurethane resin density 35 kg / m3.
Dimensions
Seat Height: 440 mm.
Height: 1330 mm.
Width: 1570 mm.
Depth: 760 mm.