Lunar – Multi Seat Bench with Backrest
SKU Code: KUKA01
Our Lunar is out of this world, as this sofa has contemporary design written all over it. The bench is thickly padded for maximum comfort while the split backrest offers a cool and practical comforting style. Embrace your brand identity and choose Seat from without or with stitching options, and a suite of one, two or three seaters.
Ideal Seating
Thickly padded bench.
Split backrest.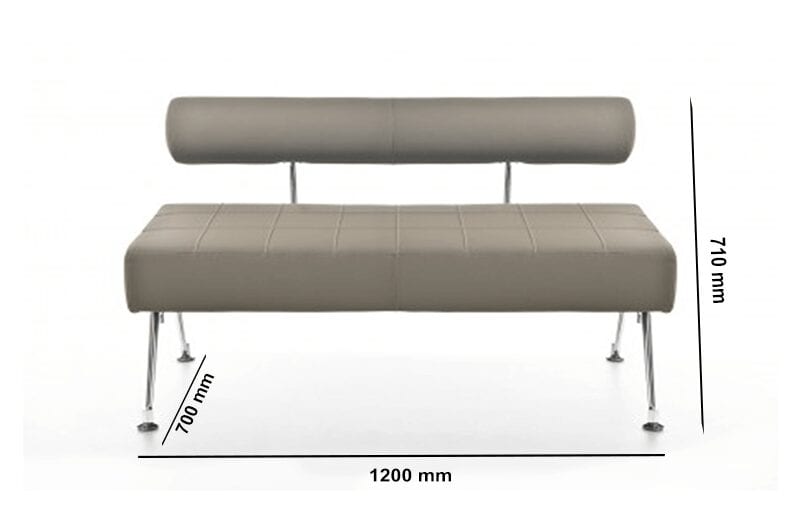 More Information
Details
Material: Fabric, Ecoleather, Steel.
Dimensions
Height: 710 mm.
Base Height: 440 mm.
Width: 600 mm (Single Seater), 1200 mm (Two Seater), 1800 mm (Three Seater).
Depth: 700 mm.