Duo – Low Back Armchair with Metal Legs
SKU Code: KYKA01
Redesign your place twice as nice with our Duo low back armchair, upholstered in one or two different shades. The fixed Chrome leg frame is abstract, matching this incomparable design of triangular contrasting sections on both sides. Opt for a fabric or leather office armchair colour scheme to embody your brands identity and make it your own. With a low back and contoured seat, comfort long-lasting, great for an office waiting room chair.
Ideal Seating
Duo low back armchair.
One or Two different shades.
Fixed Chrome leg frame.
Fabric or Leather office armchair.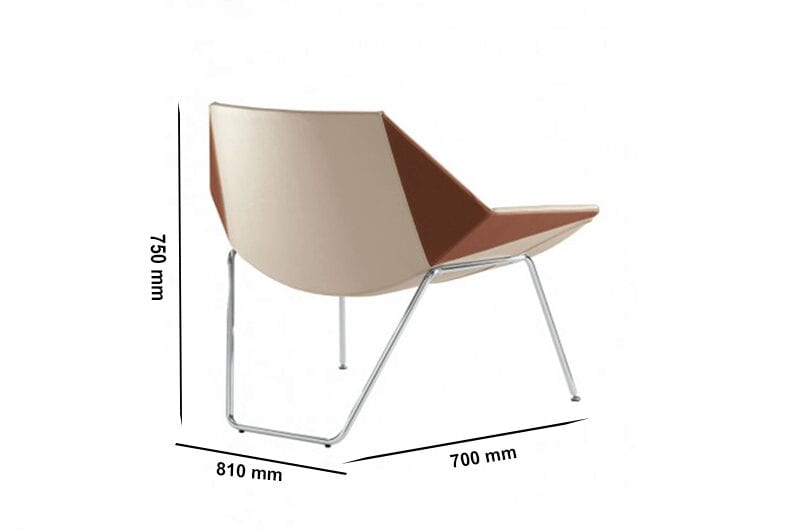 More Information
Details
Dimension: 810 x 700 x H 750 mm.
Cover Finish: Leather, Eco leather, Fabric.
Structure Finish: Polished aluminium, Chromed, Stainless steel.
Dimensions
Width: 810 mm.
Depth: 700 mm.
Overall Height: 750 mm.
Seat Height: 420 mm.