Modern office interiors are all about improving employee productivity, creativity, collaboration and stress reduction. Trendy pieces of furniture play the most crucial part in a contemporary office setting. They bring the aesthetic of the entire office together and create the most desirable first impression for anyone walking in your workspace.
Hence companies nowadays constantly look for modern office furniture to help their workspace look more sophisticated and cheerful. In addition, as people spend approximately 35% of their life in the office, choosing the best and the most comfortable office furniture can help employees work more efficiently and increase their overall productivity.
Choose the best modern office furniture for an ideal workplace.
Contemporary office design holds a refined look that's simplistic and neat. With a focus on minimal contours and striking decor, it's no wonder that modern business owners want some signature furniture that comes with the perfect blend of style, comfort and modern technologies. However, choosing the appropriate furniture for your modernised office setup can be pretty perplexing.
From a modern desk chair that comes with an in-built phone charger, standing desks that burn calories and collaborative furniture that multi-tasks for you, the furniture industry remains decked up with high-tech modern furniture that beautifies your space.
Hence to help you with your modern office furniture buying, we have listed some trendy furniture pieces that can help you revamp your workspace to make it more cheerful and relaxing.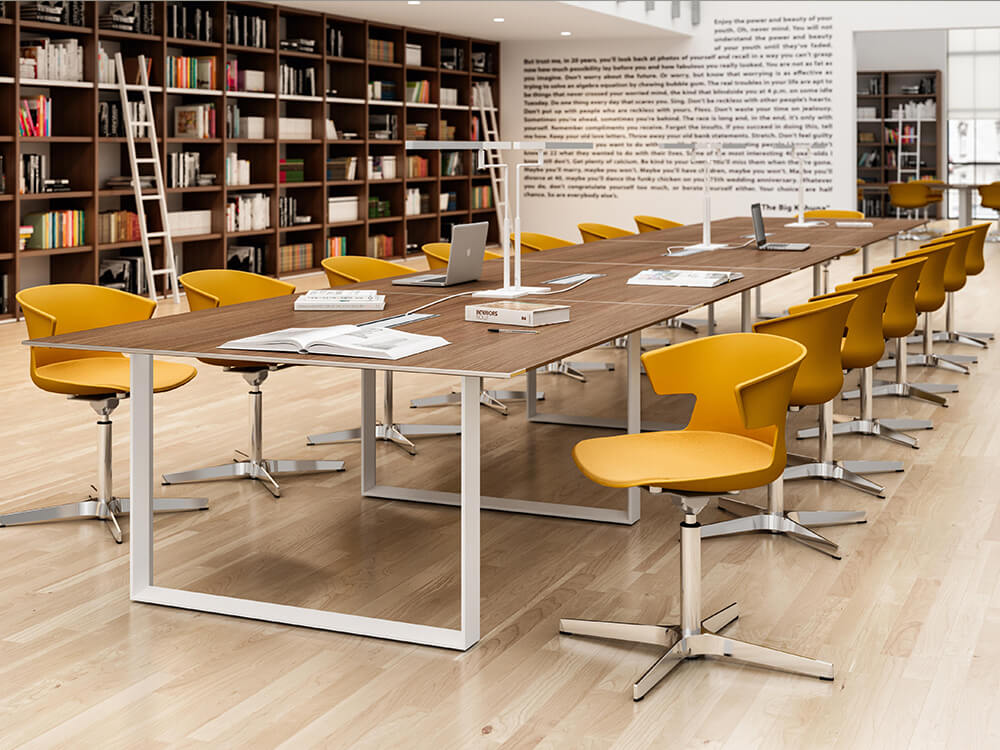 Frequent conferences and endless meetings are an indispensable part of office culture. Hence to help your employees remain equipped with creative thinking and more productivity, it is crucial to set up the conference room perfectly.
In addition, as a conference table occupies most of the conference room, it is better to choose modular conference tables that complement your office layout. Also, to get that perfect sophisticated setup, go for a long leather, wood, and porcelain conference table in shades like beige, dark brown, and red for a modish and classy look. Auraa designs provide a variety of designs for conference tables, which can make your space look aesthetically pleasing.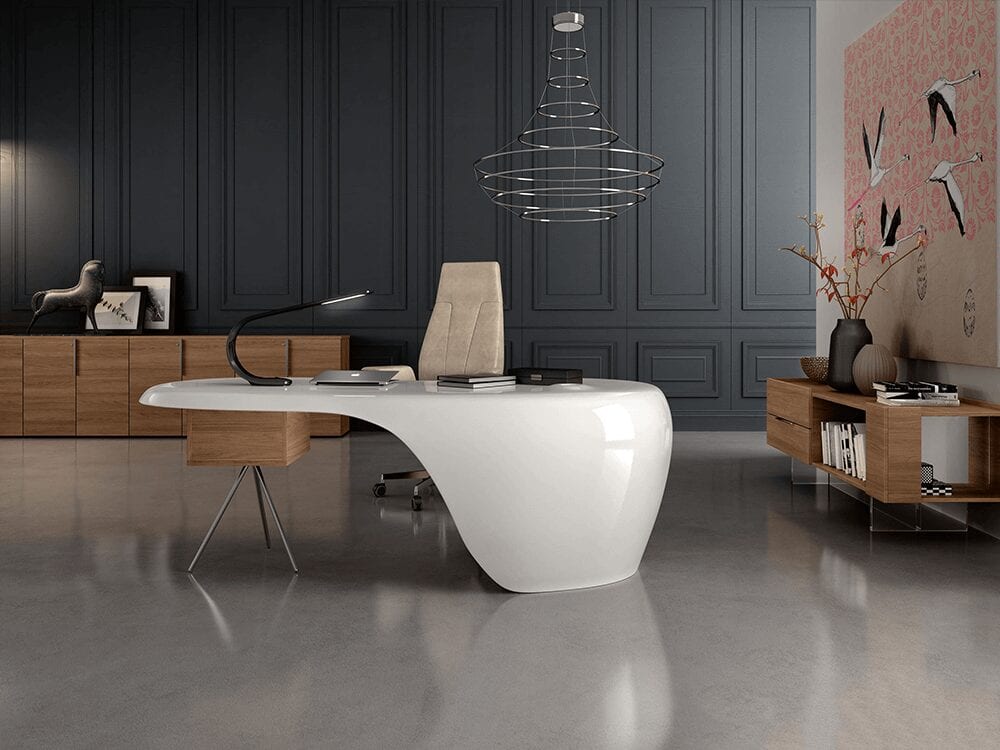 If you want a modern office look, it is best to keep your setup simple, especially your office desk. While modern office desks can have avant-garde designs, be mindful to steer clear of overly elaborate design elements, which may hinder your productivity.
Contemporary office desks are made in different styles that suit different workplace needs and fit every office layout. Moreover, ergonomic design, spacing and simple maintenance are some of the features you must look for in a modern office desk for an immeasurable user experience.
Do you know more than 86% of the employees in a workplace feel uncomfortable at work, and 50% of them blame their chair?
Employees in every workplace spend most of their time on office chairs, it is crucial to get them comfortable and modern ergonomic chairs. Hence if you want a modern design you must invest in contemporary chairs with adjustable height mechanisms and comfortable backrests.
These ergonomic chairs keep your employees at ease and prevent neck strains and lower back pain. Moreover, the chairs must hold a perfect blend of flexible movement and sophisticated designs that complement your office layout.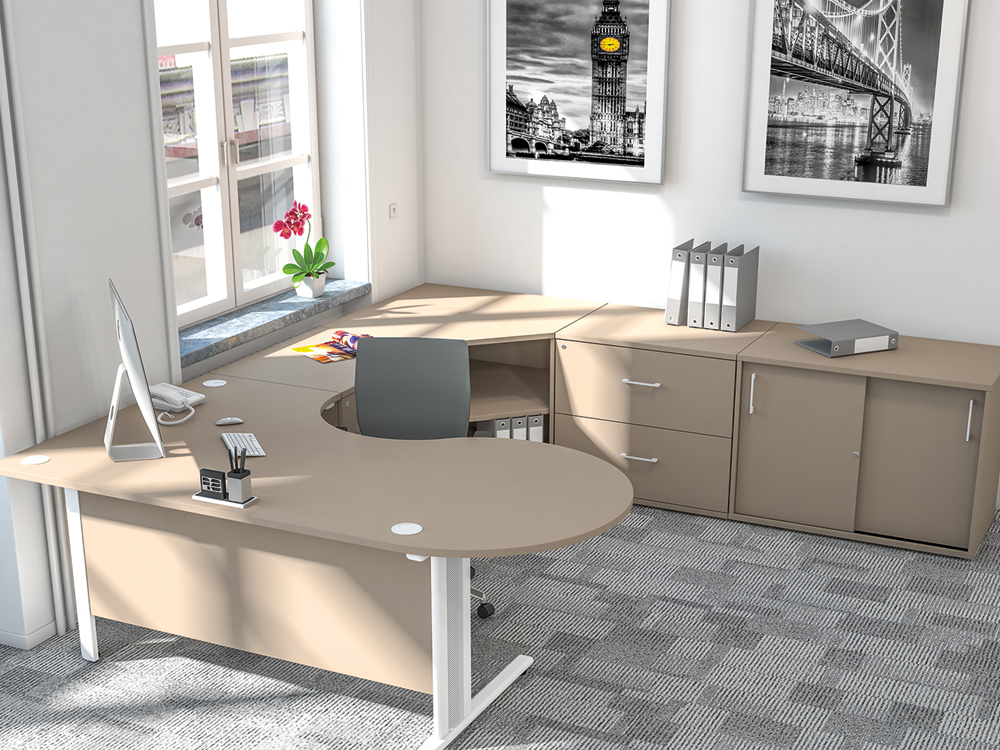 If you are looking for trendy office furniture to give your workplace a contemporary touch, a stylish corner desk will never disappoint you. Also, nowadays, there is a wide range of corner desks available in shapes like oval, rectangular or irregular geometric patterns.
However, if you want a contemporary yet subtle look, you can choose a corner desk in cool neutral shades that match or contrast your office space and other furniture.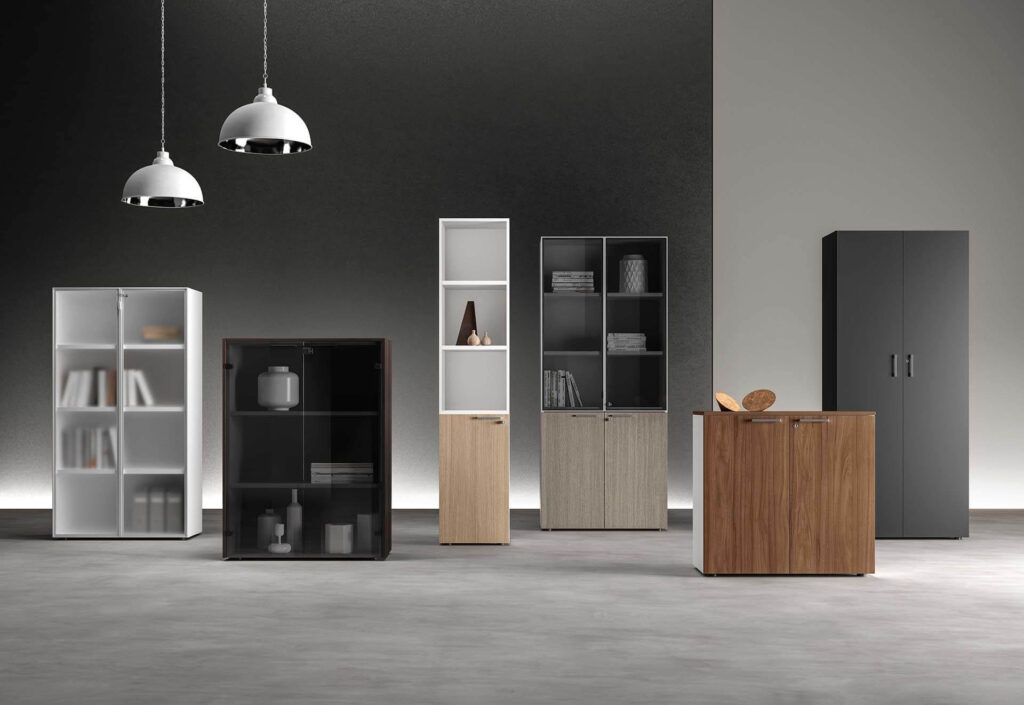 Just purchasing a modern office desk is not sufficient. If heaps of relevant records and files remain cluttered, it looks messy and can hamper your employees' productivity.
However, by investing in modern office storage, you can invest in storage drawers that look stylish and keep your workplace organised. From Auraa Designs, you can choose from a wide range of storage drawers that blend well in the most compact office space without making your place look rammed.
After looking at the points above, we can say that to get a modern office space, invest in trendy office furniture that looks well-organised and add more allure to your workplace. Also, apart from choosing contemporary designs, quality and durability should be on your furniture shopping list. If you are looking for modern office furniture that spruces up your office design, you can end your buying quest at Auraa Designs.
Auraa Designs is one of the leading online furniture marketplaces with a dedicated team that can help you choose the best furniture pieces that give your workplace a perfect contemporary look. So what are you waiting for? Shop for these trendy pieces now!