An impressive and efficient workplace is essential to ensure boosted productivity and work satisfaction. Don't let your restricted cubbyhole get you down. No matter if you've less space. Here we can offer you an adequate and acceptable idea to suit all your needs in a small office space. You should endeavor to implement these ideas to maximize your restricted space. Our objective is to share ideas of the ideal small office. Give thought to the physical work environment. We need to adopt the philosophy that says, "a person's office is the entire facility".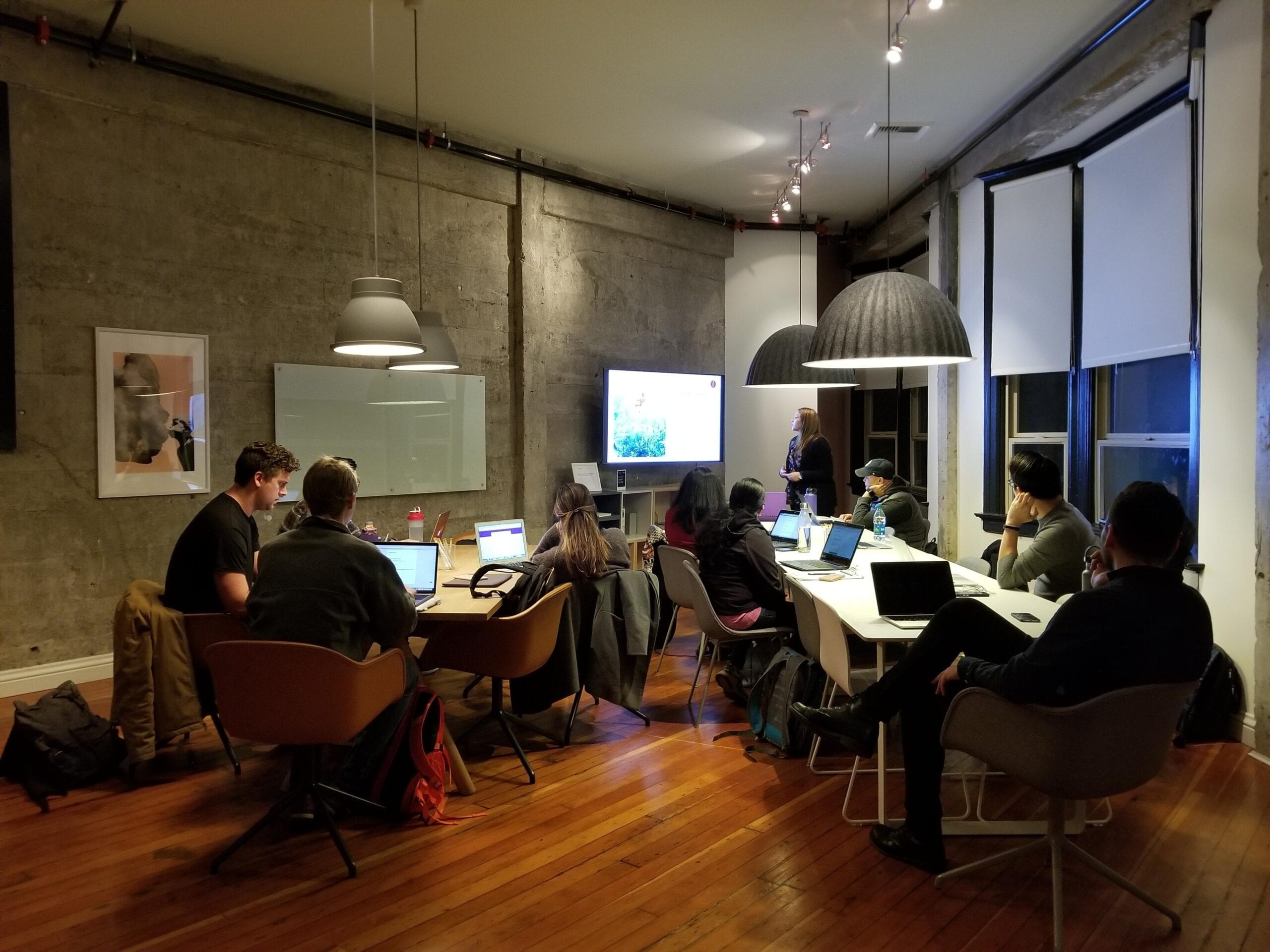 Different types of Furniture to accommodate small offices
The initial method to accentuate the limited space is with a competent computer desk. It all starts with the smart selection of furniture. It can turn your small space into a productive appliance. This compact office furniture composes an alluring and creative work environment.
Computer desks with advantageous appearances such as keyboard trays, built-in-shelving, overhead compartments can utilize the smaller space brilliantly. These smaller desks can normally be 600mm-900mm wide. So it can be fitted in the smallest rooms even. According to the number of employees', desks can be installed. L-shaped and corner angular desks are a great idea to offer you extra space in the center of your room. It also utilizes the corners of the room, at the same time it feels nice if people get some space to move about even in a smaller arena. These proficient desks propose more of a work surface than slandered size desks.
Few corner tables are designed ergonomically to mitigate body strain and ameliorate efficiency. Here also you can decor the overhead shelving, storage limits, filing cabinets, and pull out keyboard trays. You can put your monitor in an adjustable arm so it is easily movable. Thus you can make your monitor mobile.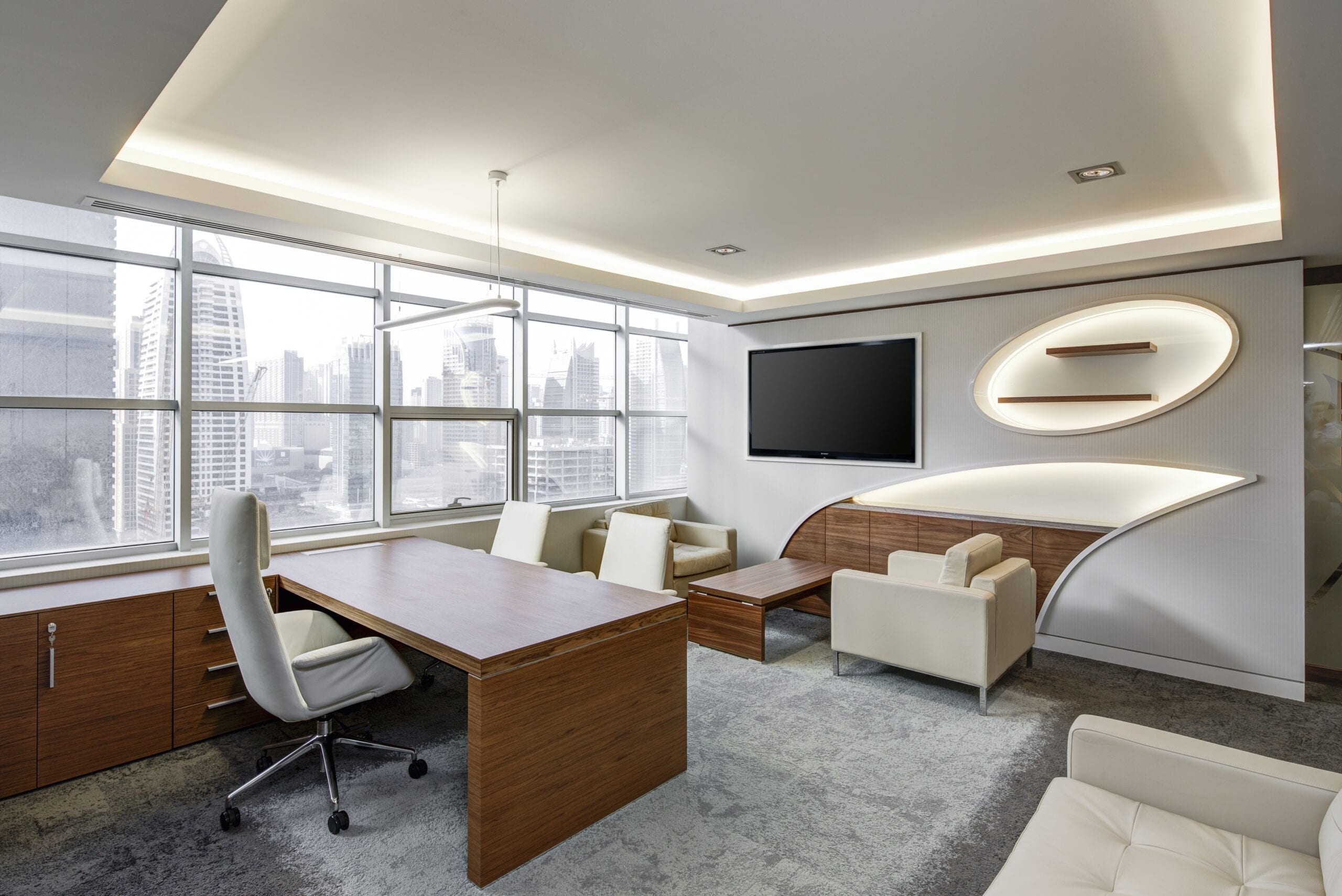 An ergonomic office chair is essential because it is explicitly adapted to relax your body and improve your posture during long office hours. This is necessary whether it is a big or small office interior. To conserve space, you can also opt for a standing desk and ditch a chair altogether. Take advantage of multipurpose shelves to provide abundant vertical storage and make use of space that would generally go unused. This space can be utilized for official stuff or to give some healthy adornment of the interior.
Wheeled furniture is an extra boon in your short inland to move the shelves or desks easily wherever required. You can induct some narrow filing cabinets that can be stored under the desks or simply as side tables or you can push into the closets. Another smart addition to this would be if you have wall pedestal cupboards then you can use the space above the convector.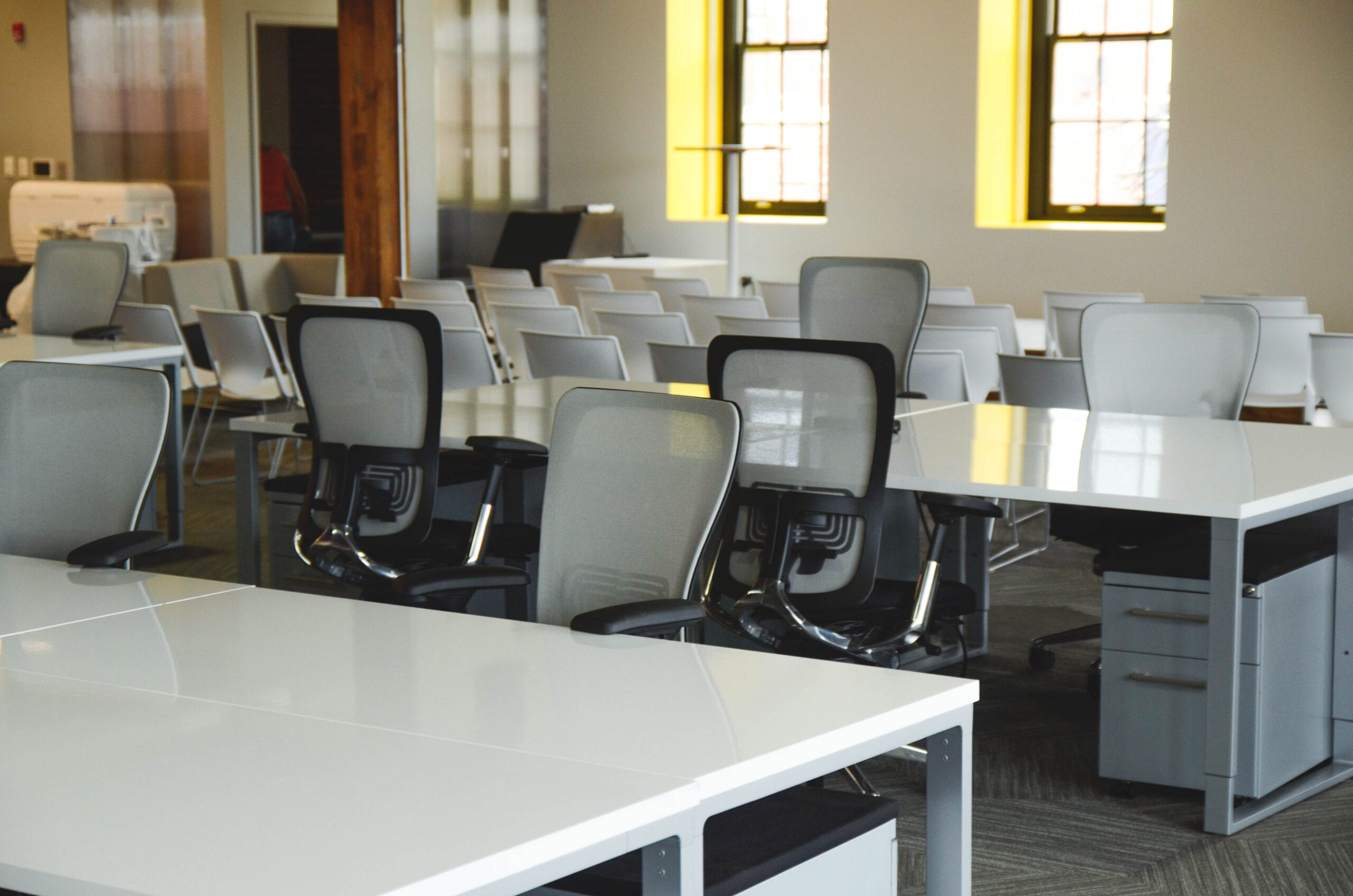 All-in-one printer, scanner, and copier can perform the rest of the work wisely in a compact zone. These multi-functional devices can work as an accelerator in a small enclosure. Make use of technology instead of paper as far as possible. Instead of piling paper files, you can make the use of cloud storage excluding the paper in your desk. This reduces the items that need to be stored. Employ the wall adding cork boards, page boards to display notices, memos, and papers. The behind door space can be utilized efficiently with hooks, inside drawers, and under desks. Here you're managing more enter pot without using extra space.
Importance of Light in small offices
While working in a small closure well-lit room is be-all and end-all. Research shows that natural light is always beneficial to become productive. It also keeps the energy to work throughout the day. So it should be kept in mind to brighten up the room. No shadow should reduce the enlightenment of the interior. Bad lighting often causes eye-strain.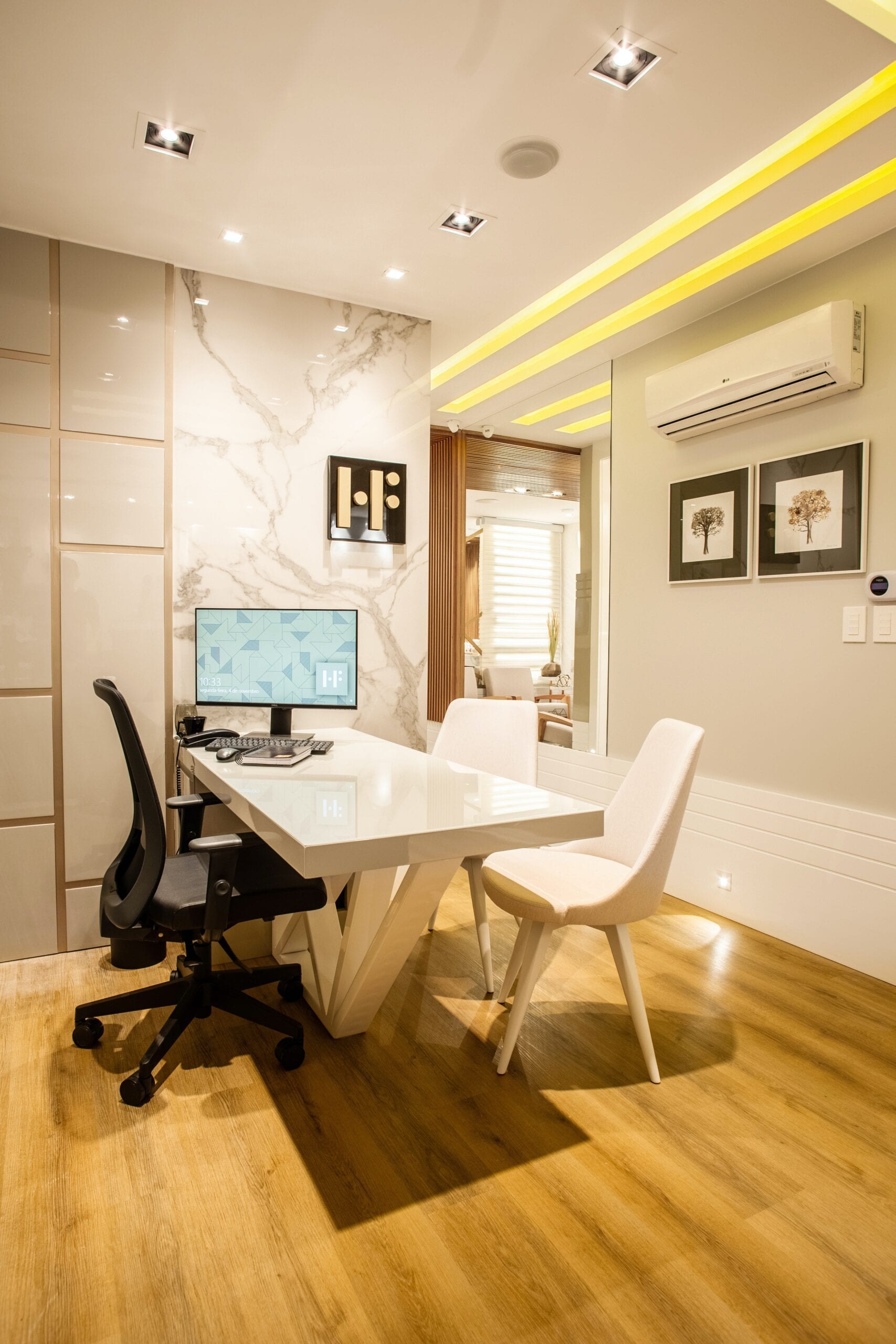 You need to ensure that it should not cause any stress to the eyes of your employees in long office hours. Direct light should not shine on your monitor and of course, there should be enough light to light up the room perfectly.
Conclusion
Restricted space makes you organized certainly. Less clutter and organized pieces of stuff can offer a nice work environment always. A little bit of clutter in a small arena can impact adversely on your mood and creativity greatly. De-clutter your desk before stepping out from it so that the next morning you start with a fresh vibe.