Today's office interior designs are all about enhancing employee productivity, creativity, collaboration, and health, whereas a modern home office design focuses on flexibility, creative stimulation and stress reduction, which are some of the most important factors in any work environment. Therefore, you must focus on personalising your home office to create an ergonomically efficient and thoughtfully decorated space. 
7 tips for designing your ideal home office space
1. Lighting and its wonders
The kind of light you get in your office space can set the mood for your workday. A dull setting can set a gloomy tone while working, which can result in slowing down productivity. Your home office space should consist of a bright, well-lit office space that radiates positive energy. This can improve your performance and mind space when working.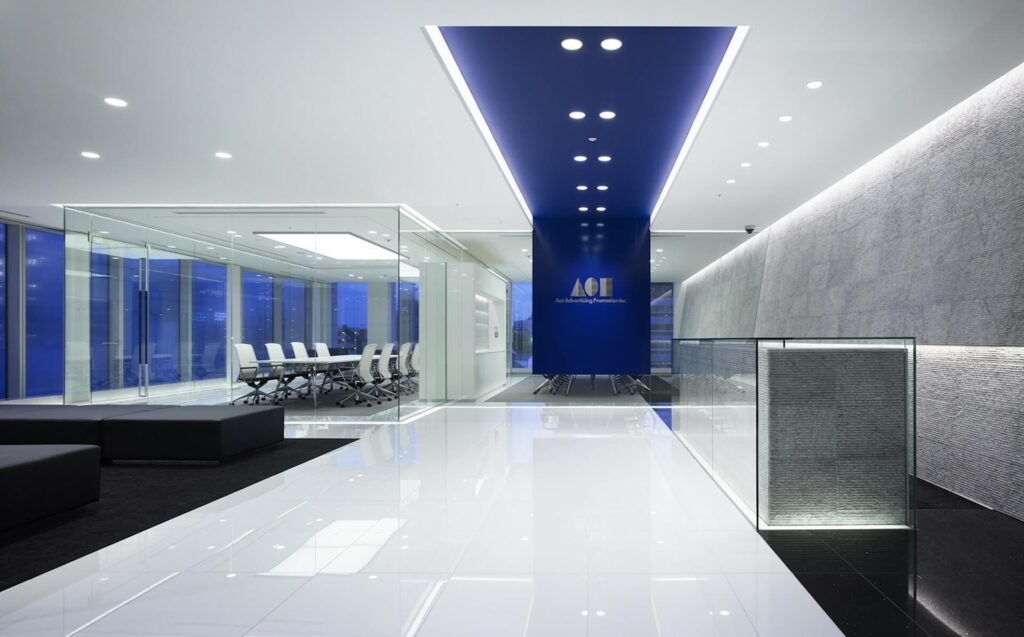 2. Combine nature and work
Incorporating indoor plants, vertical gardens, and courtyard landscaping into your office designs is a trend that all offices are following. In a modern home office space, plants can be kept at your desk or around the office to brighten up the room. People are generally more productive around plants. Natural environments are said to replenish our capacity for attention and focus. Modern home office designs focus on combining nature and work to reduce stress and make people more productive throughout the day.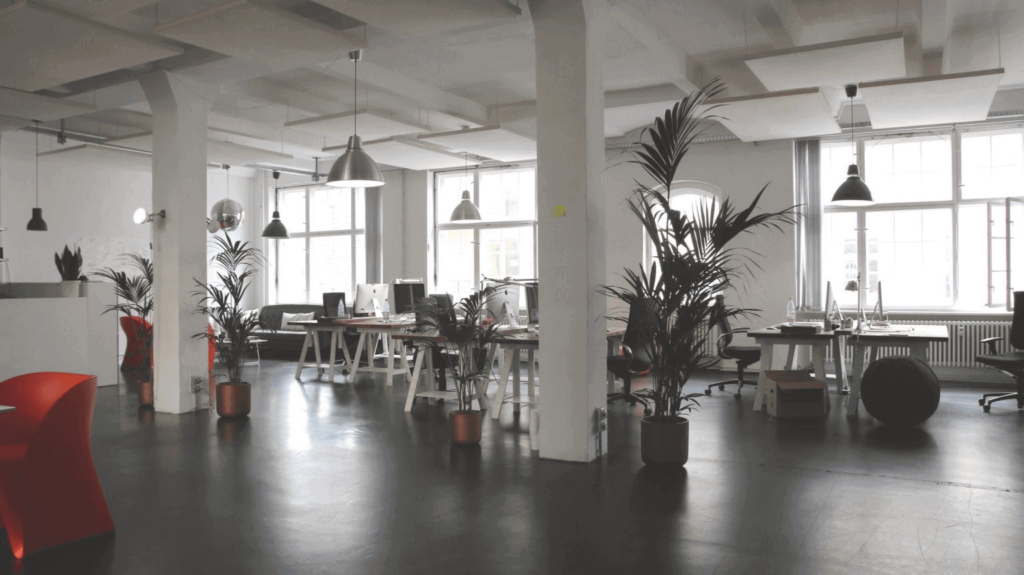 3. Smart spaces and combinations
In a modern workspace, it is extremely important to invest in the right kind of furniture to set a positive tone for the overall office atmosphere. If your home office space has dark walls, go for lighter/brighter furniture and vice versa. While working from home, a good chair has proven to be extremely important in the long run.
At Auraa Design, you can find stylish and comfortable chairs and executive and operational office desks that complement the chair beautifully. Furniture can really bring all the elements of your home office space together. Contemporary home office furniture focuses on using space smartly and with flair.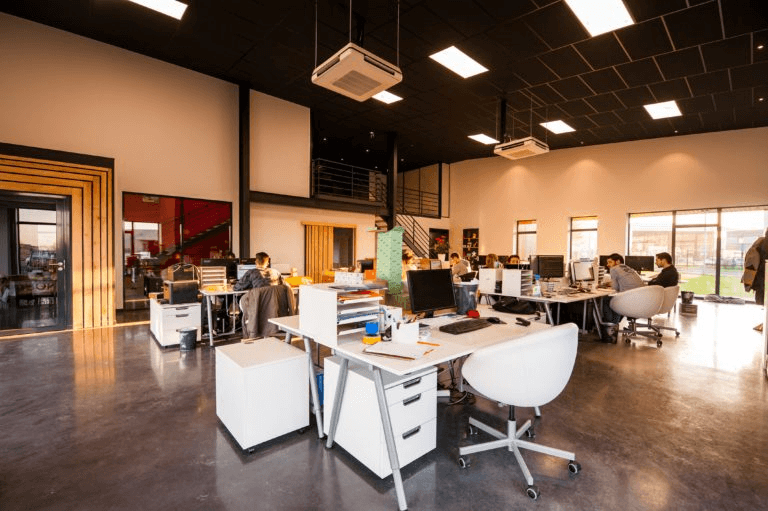 4. Burst of colour
Try to incorporate tiny elements that would pop in a workspace. It could be anything; some contemporary home office furniture like small chairs or an ottoman or something as simple as pen stands, staplers, vases, mousepads, etc. Luckily, Auraa Design can provide you with a couple of abstract pieces that would stand out as well as blend in with the rest of your office space.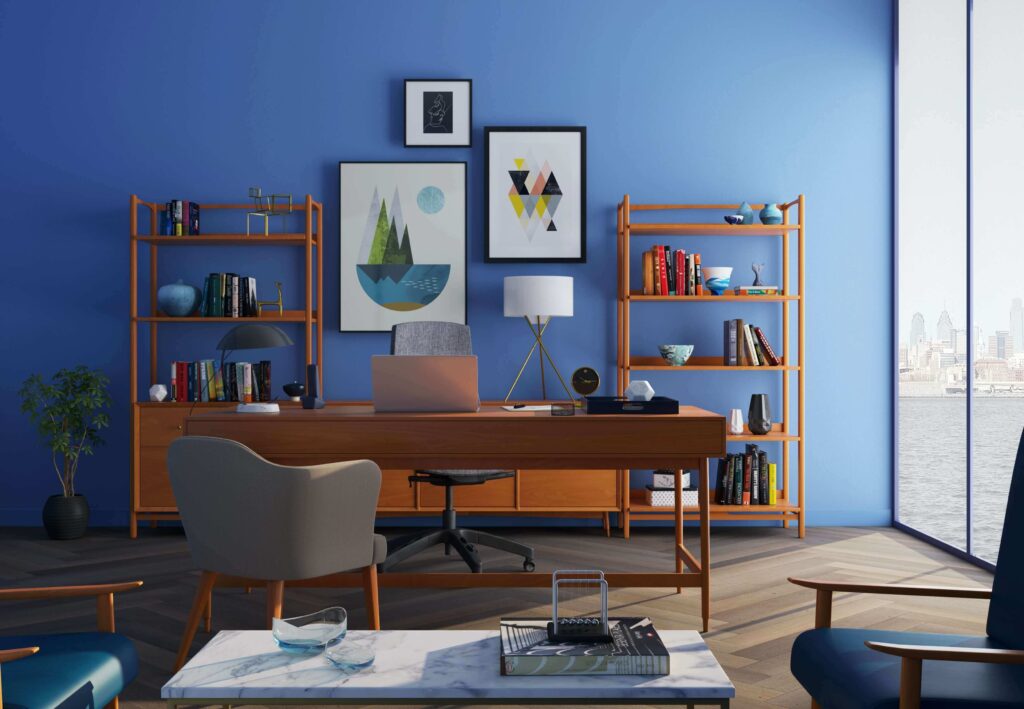 5. Multi-functional office furniture
In a contemporary home office setting, you can add multipurpose high-end modern office furniture like tables that can double-up as lunch/dinner tables. We generally don't have any spare time to go to the dining room, finish our meal, and then get back to work. If you are going to have your meals in your office, you might as well be comfortable for your lunchtime. Auraa Design has an array of high-end modern office coffee tables and office desks for your home office.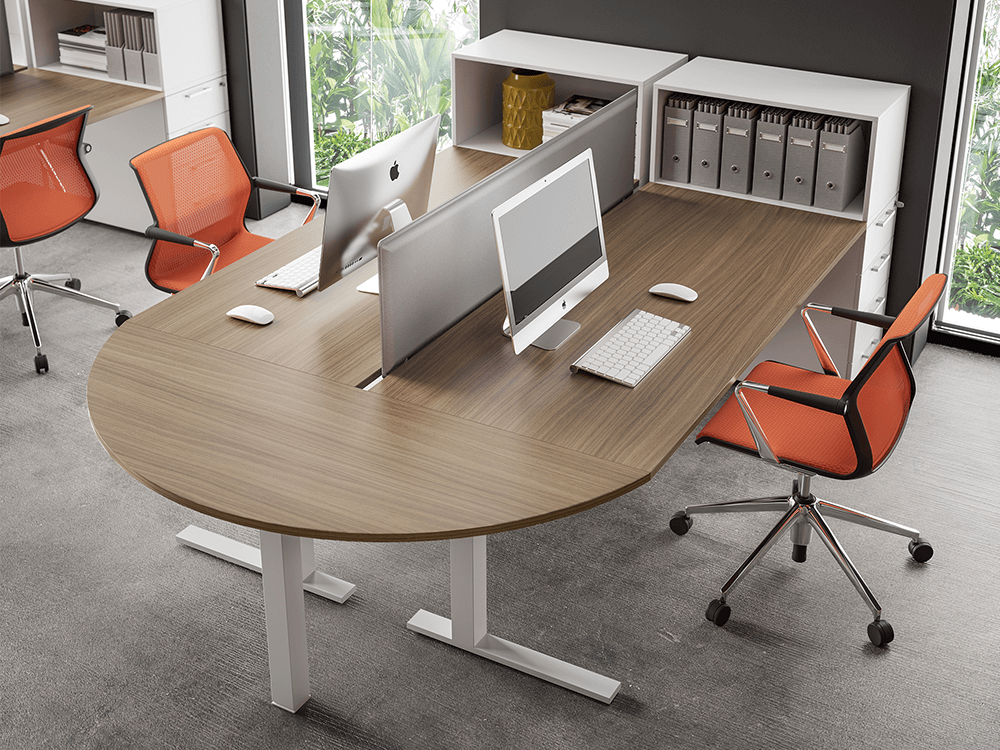 6. Monochromes and wallpapers
You can use a monochromatic theme with a contrasting wallpaper in your home office. This is a popular modern home office design nowadays. You can decorate the bare walls of your home office with an element that adds the visual interest and texture to the four surfaces.
Some high-end modern offices have been adding a series of black and white framed pictures of their achievements on brighter walls. The whole idea behind this look is to decorate your room with a "more is more" ideology and to tone it down with the monochromatic theme. It has a calming effect on one's mind. A home office space is your own space where you can play with designs and decor as per your whim.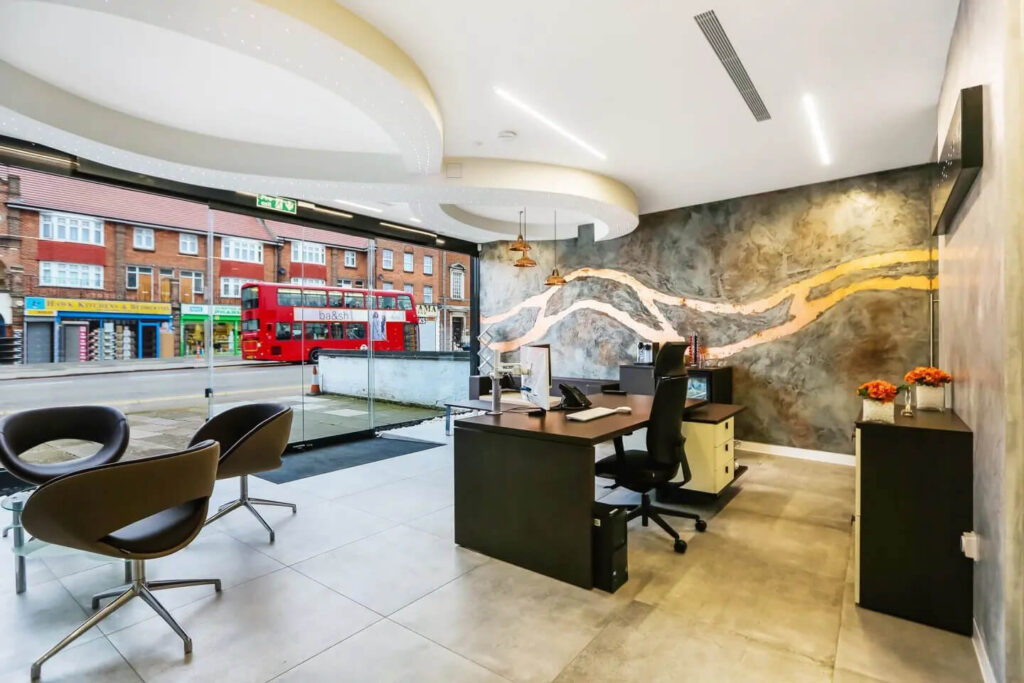 7. Chic and minimalist furniture
A lot of contemporary home offices are switching from wood to glass as separators as glass helps natural light to travel across the room. Opaque furniture may lead to the room feeling stuffy. A modern office has elements like a smaller desk with a sleek chair that is comfortable for you. Rather than opting for a huge traditional wooden table, you can go for a compact and chic table and chair combinations. This helps in making your room feel more spacious and less cluttered, which can help you to work with a healthier and fresher mind.
A healthy environment nurtures a healthy mind, and a healthy mind is a productive mind. Contemporary home office furniture with high-end modern designs is built to cater to your needs. With a variety of options in terms of design, material, and colours, it is not so difficult to visualise your office space. Auraa Design has an extensive collection of home office decor that would let you experience your workspace like you never have before. Get comfortable and productive at your home with contemporary decor for home offices.