Sydney – Fabric Medium Back Two-Seater Sofa in Multicolour
SKU Code: PEMI03
Give your clients a little extra room with this two-seater sofa that is a part of our Sydney soft seating collection. Crafted in your own pick of one or two upholstery options, the high-quality seat and tub style back offers deeply padded cushions for those waiting hours. A modern option as an office waiting room chair, optionally place the two-seater in the staff breakout room. Comfort is on the agenda today.
Ideal Seating
Tub style back.
Deeply padded cushions.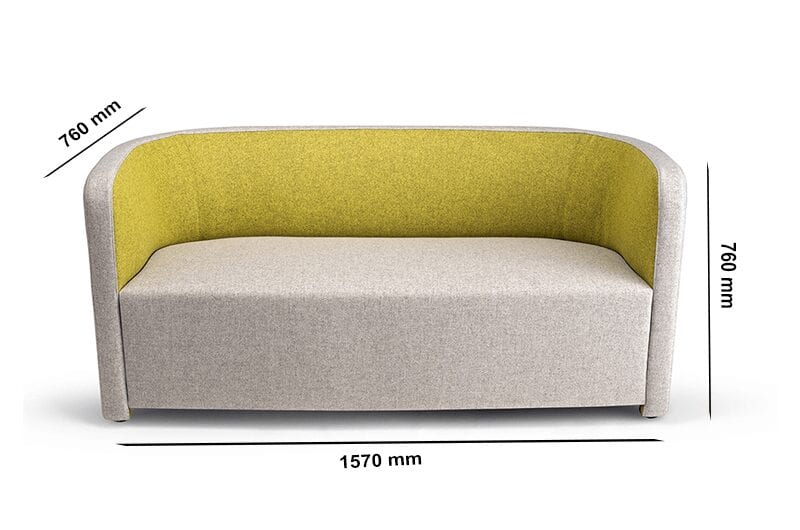 More Information
Details
Colour or Finish: Black, Blue, Brown, Green, Orange, Red, Turquise. Other colours or finishes are available. If you are looking Other Finish for chair, please call office on 020 3915 8008 or email: info@auraadesign.co.uk.
Structure: Made of plywood covered in polyurethane resin density 40 Kg / m3.
Back: In polyurethane resin with memory shape density 25 Kg / m3.
Seat: In shape memory polyurethane resin density 35 kg / m3.
Dimensions
Seat Height: 440 mm.
Height: 760 mm.
Width: 1570 mm.
Depth: 760 mm.