Monica – White T Leg Office Desk with cable management
SKU Code: FNAB17
More Information
Details
Worktop: Made of th.25 mm E1 class panels melamine faced (MFC) on two sides, anti-scratch and anti-reflective, with perimetric ABS edges th.2mm.
T-Legs: Made with a L.620mm oval section 60x30mm tubular base and centered column in 35x105mm section C-shaped of press-bent sheet, both in 1,5mm thick pickled epoxy painted steel sheet. Fixed to the top by bent metal sheet plate.
Beems: Telescopic beams made of press-bent sheet steel with a "C" section 35x85mm th.1,5mm painted with epoxy powdered M2AG Gray Embossed Aluminum. Equipped with slots for horizontal cable management and arranged to allow the housing of cables and power strips without the use of additional cable trays.
Return: Available from L1000 x D600 x H750 mm.
Desk Finish: Black Jazz, Cloud Grey, Mud Grey, Nordic Maple, Oak, Rovere Twist, Walnut, Walnut Napoli, White Dance.
Leg Finish: Embossed Metal Alu, White Dance.
Dimensions
Available from:
Height: 750 mm        Length: 1600 mm        Depth: 600 mm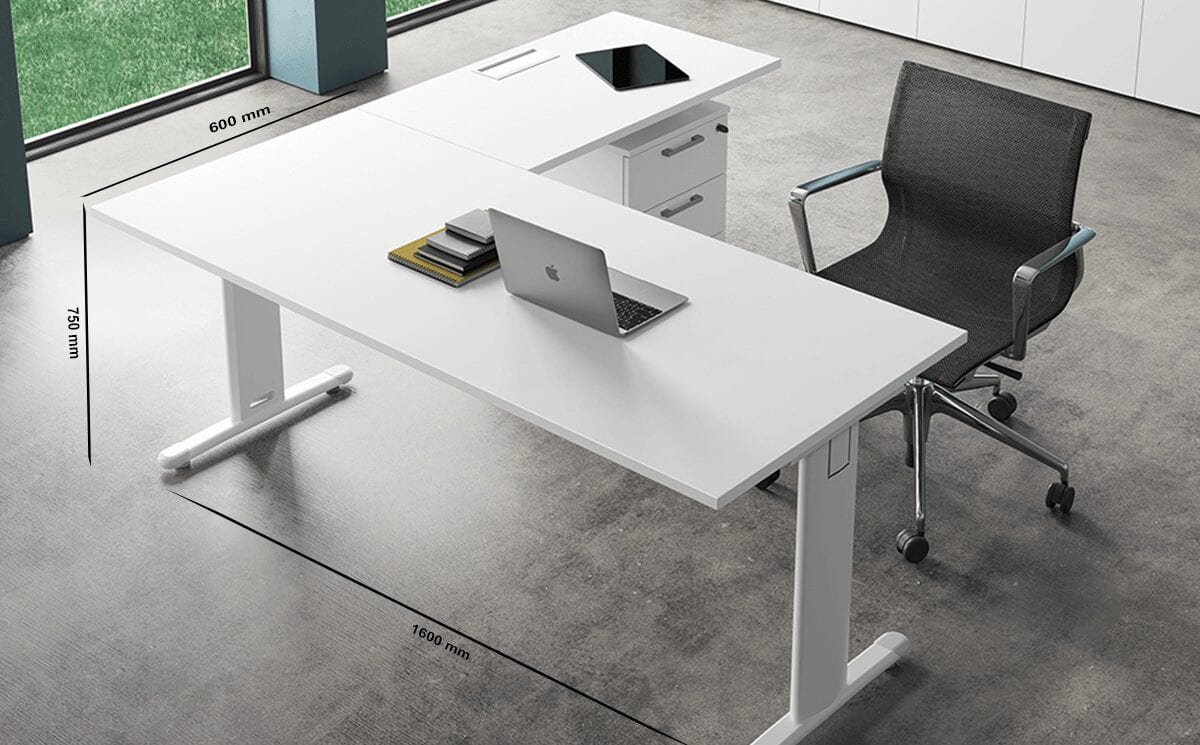 The Perfect Addition
Extensions available from:
Height: 750 mm
Length: 1000 mm
Depth: 600 mm