Duo – Squared Stitching High Back Chair with Headrest
SKU Code: KYKA16
This high backrest office chair will instantly turn heads by the attention to detail and its overall presence. The sophisticated squared stitching pattern created for both stylish and functional reasons to offer many padded sections for added comfort. Our leather and fabric chair shades give you endless creative freedom to match your new Duo into your workspace, complemented by the round Stainless-Steel base. Be sure to take a look at our entire Duo range for a wide range of office waiting room chairs in varying patterns and sizes.
Ideal Seating
Squared stitching pattern.
High backrest.
Padded sections.
Leather and Fabric chair.
Round Stainless-Steel base.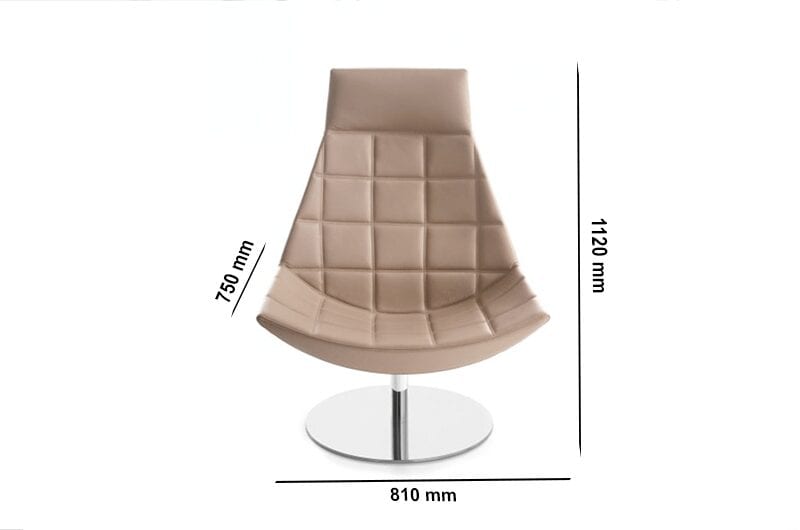 More Information
Details
Type of back: High.
Seat Finish: Leather, Eco leather, Fabric.
Structure Finish: Chromed, Polished Aluminium, Stainless Steel.
Dimensions
Overall Width: 810 mm.
Overall Height: 1120 mm.
Depth: 750 mm.
Seat Height: 420 mm.