Duo – Medium Back Armchair with Squared Stitching and Round Base
SKU Code: KYKA05
Our breakout room furniture collection has an assortment of designs as a high, medium, or low back as well as retro designs such as this squared stitching pattern. Designed in one or two different leather and fabric chair shades, choose your favourite colours to match the four-star Chrome legs, upholstered on the triangular contrasting sections. The contoured padded seat and round Stainless-Steel base offers long-lasting comfort, great for an office waiting room chair in any workplace.
Ideal Seating
Squared stitching pattern
Leather and fabric chair
Contoured padded seat
Breakout room furniture
Round Stainless-Steel base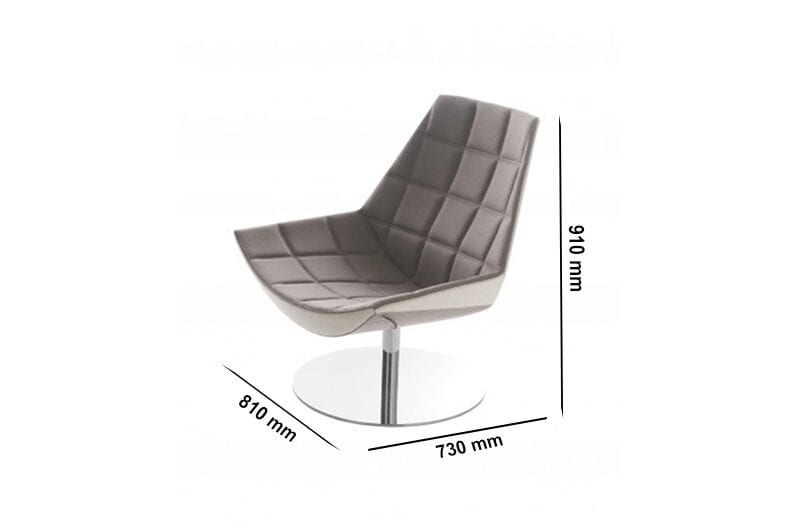 More Information
Details
Type of Back: Medium.
Seat Finish: Leather, Eco leather, Fabric.
Structure Finish: Chromed, Polished Aluminium, Stainless Steel.
Dimensions
Width: 810 mm.
Depth (length): 730 mm.
Height: 910 mm.