When it comes to office desks in your workplace, it's important to consider a number of factors if you're going to replace current office operator desks with new more stylish versions. After all, your team will spend many hours at these desks each week so it's important that they serve the purpose they're designed for.
All too often workplaces can neglect the furniture the staff uses and view it as just another asset, instead of thinking ahead and wanting the best for their employees. With a range of styles and designs from Auraa Designs you can have the functionality your employees crave at a price you can afford.
Things to consider when purchasing office desks for your company
Style – for modern office spaces, the traditional wood veneer with rubber wheeled desks are simply not going to cut it. No employee wants a desk that has loose joints or stains from previous workers coffee at the business. The style of new and contemporary office metal desks and office glass desks speaks volumes and can brighten the feel of the whole office space, bringing it into the 21st century.
Budget – if you have to buy just four or five leather office desks for your workspace, then budget isn't going to be too much of a problem. However if you need to purchase thirty or even fifty office desks, then you are going to have to carefully consider which desks fit within your budget. Try and arrange a bulk discount with the supplier if you need this many.
Longevity – it's all too common for businesses to buy furniture cheap as they set up companies, however within a few short months or years it can come back to bite them. Reception glass desks that were once attractive become scratched and marked, and office desks which are in constant use can become stained from coffee and pen marks. Think ahead and buy sturdy equipment that lasts.
Purpose – do you need a desk that only provides space to write on and place a computer on, or do you need something which has drawers and trays for particular papers to keep everything in order? Some desks will come with lockable cabinets to keep information confidential, and you can purchase desks which have pull out keyboard tables to make sure everything stays neat and tidy.
Size – here at Auraa Designs we understand that size matters when it comes to office desks, as you may not have much space within a rented unit as you'd like. You can browse a range of smaller desks that are petite in stature, however you are still able to do everything you need to do, from setting a computer atop to having the space to spread out and analyse multiple documents at the same time.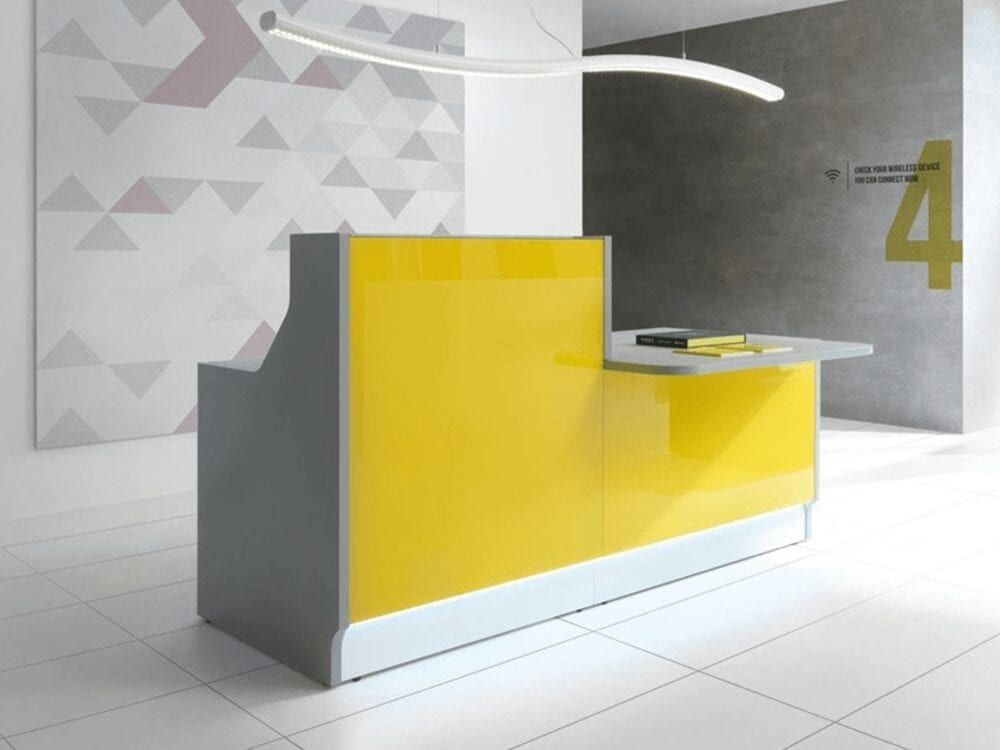 Types of Office Desk
Receptionist desks
The first thing people see when they walk into your establishment is the reception desk. A lovely glass reception desk or a wooden version are the top choices here as the modern materials work well with contemporary surrounds.
General workplace desks
Finding a desk that is ergonomically sound as well as being stylish enough to be on full display in your office is imperative. Employees these days deserve quality metal, leather or wooden desks that they can do their work on properly.
Executive desks
The daddy of desks in the boss's office has to be large and displaying authority in a modern style that you are comfortable working at day after day. It's likely important meetings will take place here, not only with prospective clients but your workforce too, so create the right impression with an executive office desk – glass executive desks and wooden varieties are the most popular.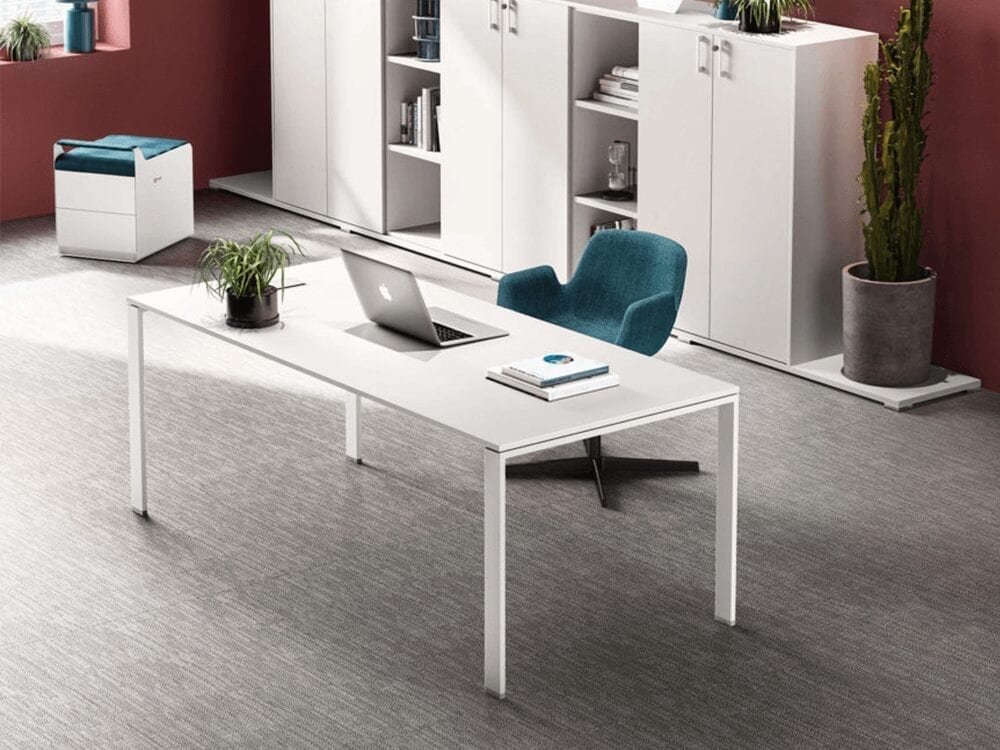 Meeting room desks
The central hub of any office dealing with sales, leads and presentations, the meeting room table needs to be big enough to accommodate everybody involved and have a stylish clean look that represents your business as a whole. With added features such as extenders and places to hide cables, a modern meeting room desk lets you conduct business in the most professional manner.
If you're struggling to pick the right desk for your bespoke office needs, speak to Auraa designs today and we'll walk you through the options. With so many to choose from, you'll always find what you need no matter what your preferred style, size, budget or purpose for the office desk is.