If you're moving into a new office space and have set aside funds to furnish it, one of the first things you'll need to do is figure out how to obtain the best office furniture while staying within your budget.
If you only have a small area to work with, it might be a monumental task. Office furniture is, without a doubt, an essential component of the workplace. You and your coworkers will be working for countless hours each day so it needs to be up to the mark.
Maintaining a well-balanced work ecosystem via office furniture is important to ensure your employees' optimal functioning. Fortunately, there are several pointers that can assist you in purchasing appropriate furniture for your business.
List of Important Factors to Consider Before Purchasing Top-Rated Office Furniture
Constraints on space should always be considered.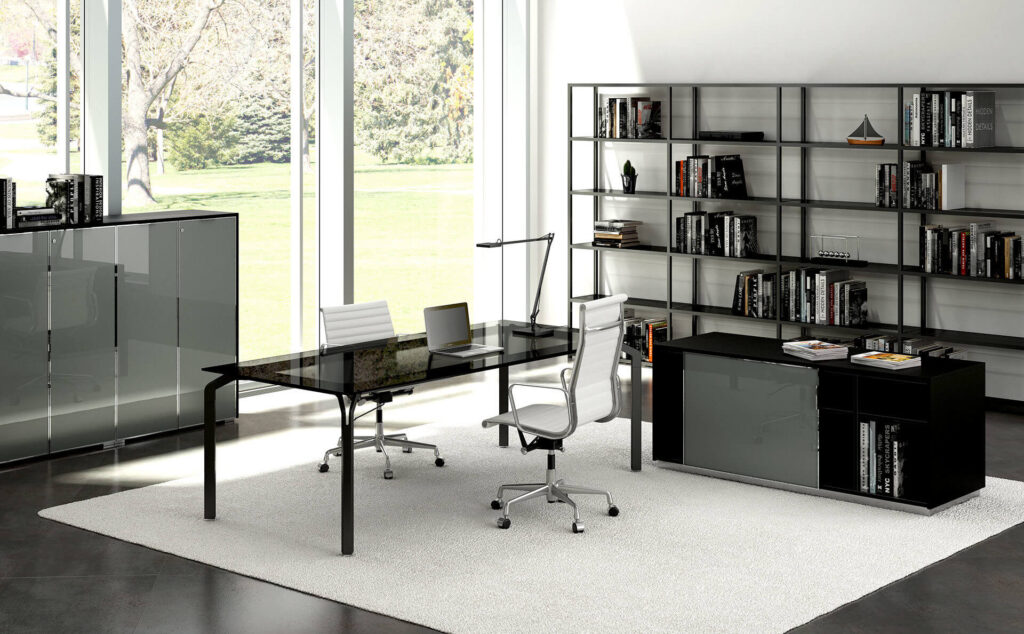 The amount of money you should spend on furniture is proportional to the size of your office. At the same time, the number of personnel at your location of business should also be taken into account. If you have a small office with a few employees, larger coworking tables are a good option.
On the other hand, cramming more people into a tiny office area causes congestion, hence smaller, more comfortable tables can also be used. Make sure the office furniture you've chosen matches the space and that there's enough room to open cabinets and drawers.
Your office furniture should be appropriate for your requirements.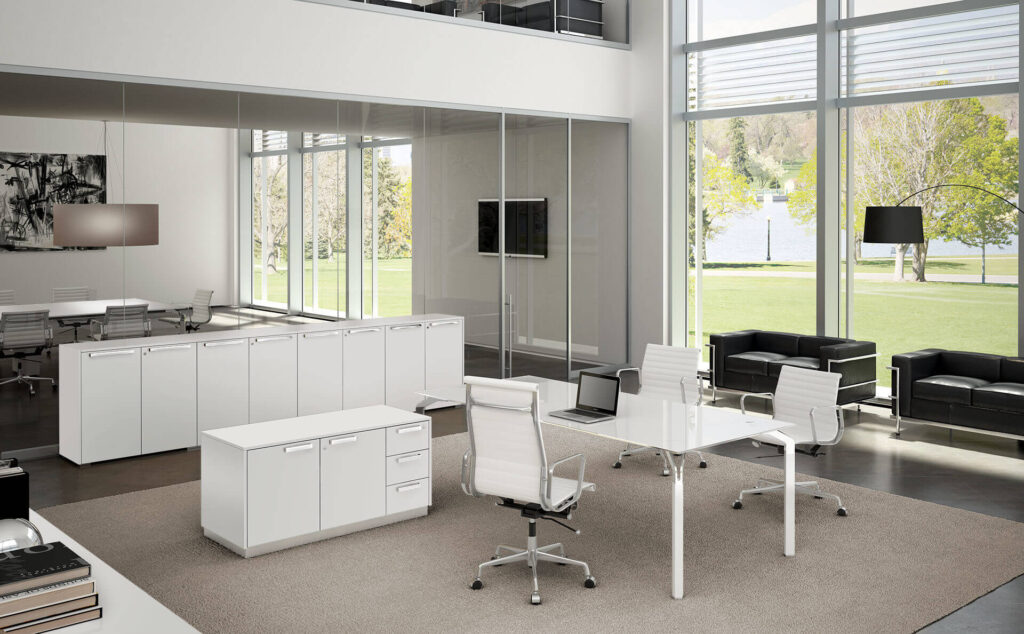 A trendy, hip-looking desk isn't always functional, at least not in the context of your demands. Cafe-style chairs and office tables may seem great in a glitzy brochure, but are they appropriate for your workplace? Always keep the work culture and nature of your task in mind. Don't forget about extra office furniture like storage cabinets, bookshelves, and computer stands, which will provide your office more utility, ergonomics, and storage.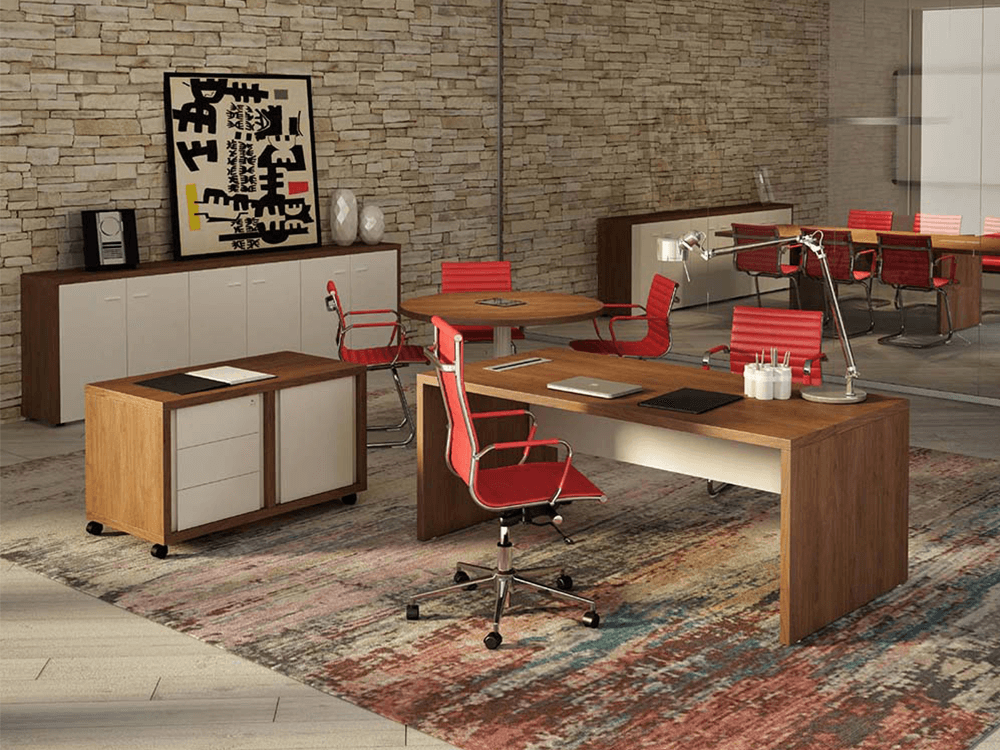 Another significant consideration is the budget. After all, it is exclusively responsible for the design and ergonomics of your office. Conduct a monologue with questions like, how much should I spend on my new office's furniture?
Is it possible to get a good price on office furniture if I buy it online? What are the finest websites in the UK for finding the best bargains on office furniture? To begin your search, choose a number that encompasses the type, quality, and quantity of office furniture. Once you've decided on a budget, shop around for the finest discounts and highest-quality furnishings that your budget and resources will allow, Auraa designs has some of the best quality furniture and options available to match all your needs.
Always keep the comfort quotient in mind.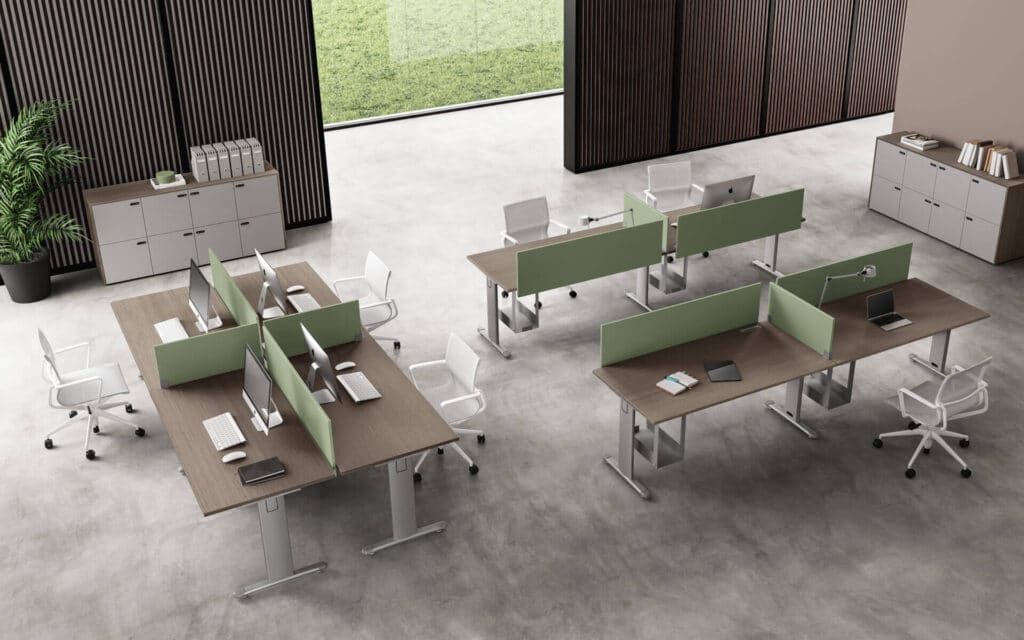 When purchasing or ordering office furniture online, the comfort and pleasure of employees should be prioritised. It's likely that your crew of gloomy and irritable employees isn't used to being cooped up in unsightly cubicles or workstations.
They should be given comfortable desk tables, so it does not lead to agitated behaviour, which could have an adverse effect on their productivity and performance. In the ensuing pandemonium, the angry employees may not be able to meet their goals at all. No employer would wish that on his or her employees!
There are several different types of office desks to choose from, especially at Auraa designs to match your work space and work style. Each type of desk has its own set of features that can help you be more productive at work and feel more at ease in your home office or workplace.
A firm executive will frequently wear multiple hats and play multiple jobs should have desks that can help them match their productivity targets. An executive desk can be customised by Auraa Designs to meet the needs and appearance of a firm that wants to project authority.
Many executive desks come with a matching hutch to expand desk space, as well as drawers and storage space, keyboard trays, and spaces to arrange many connections and power cords.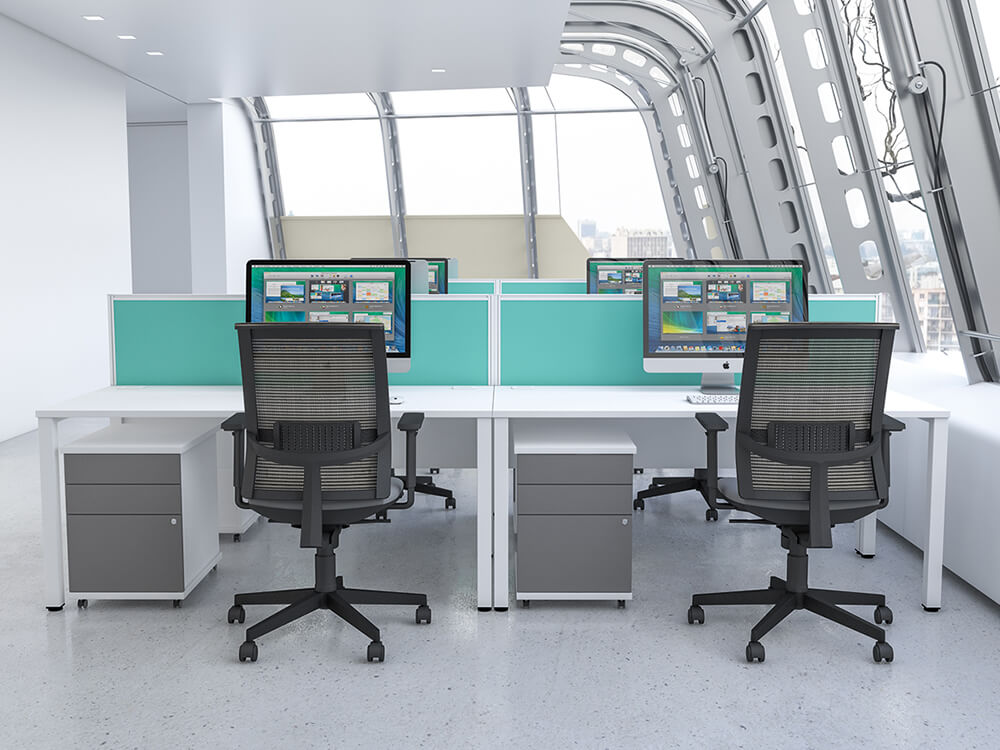 A computer desk is a place where you may keep all of your computer requirements in one place, such as your laptop, desktop, printer, scanner, and related wires. Essentially, any workstation may be used to work on a computer. If that is their intended usage, any of the desks listed below can be used as a computer desk.
Your standing desk, desk with a hutch, writing desk, corner or L-shaped desk can all be used as a desk table, as long as there is enough area for everything you need for computer work.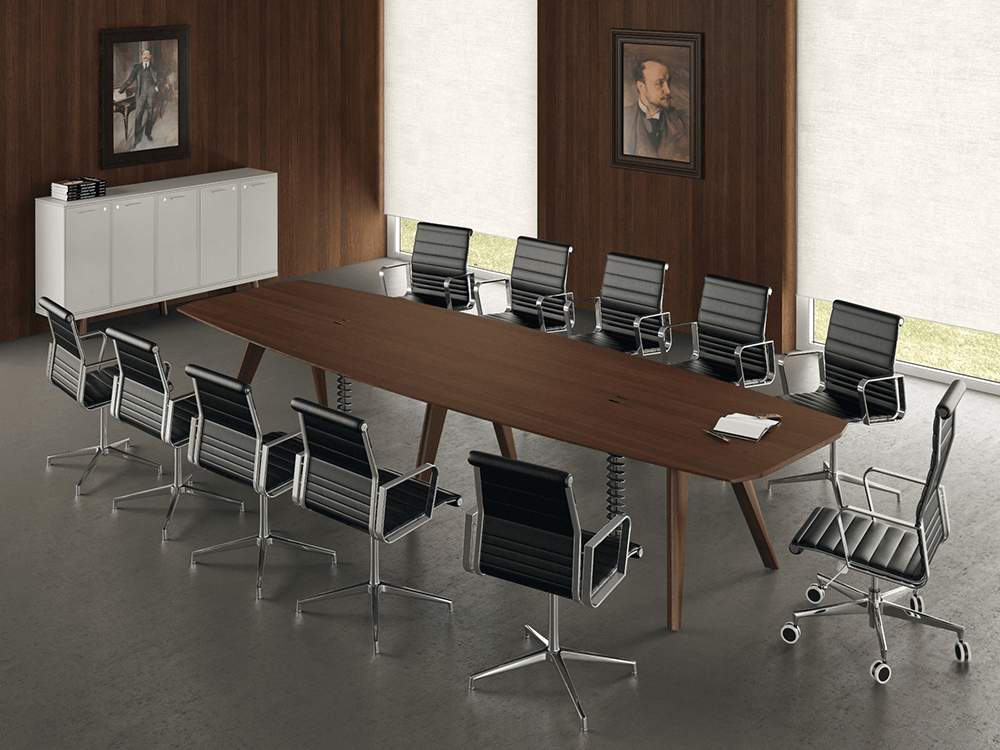 According to reports, managers can spend up to 35% of their time in meetings. Great talks, idea generation, and effective meetings can all be facilitated by a well-designed conference room.
The ideal conference table can help ground the room and create a collaborative environment for employees. Furthermore, conference tables aid in the creation of a professional atmosphere when dealing with clients or consumers.
The most crucial aspect when choosing an office desk is that it fulfils your individual demands so that you can accomplish your job to the best of your ability. Make a prioritised list of what you need to work effectively before looking at desk table possibilities. 

This should describe how you work as well as what you require. You'll have a better understanding of what to look for in an office table once you've determined these crucial factors. Then you can think about other factors like the amount of office space you have, your budget or the aesthetics you want in a desk. Auraa designs can help you determine all these factors and provide you with best designs for your workplace furniture.