When you are ready to update your workplace, knowing the latest office design trends is essential to deliver a design that impresses your team and your clients. Take a look at our top five office furniture trends now, and feel confident that you are designing a space that will highlight your company in the best way possible.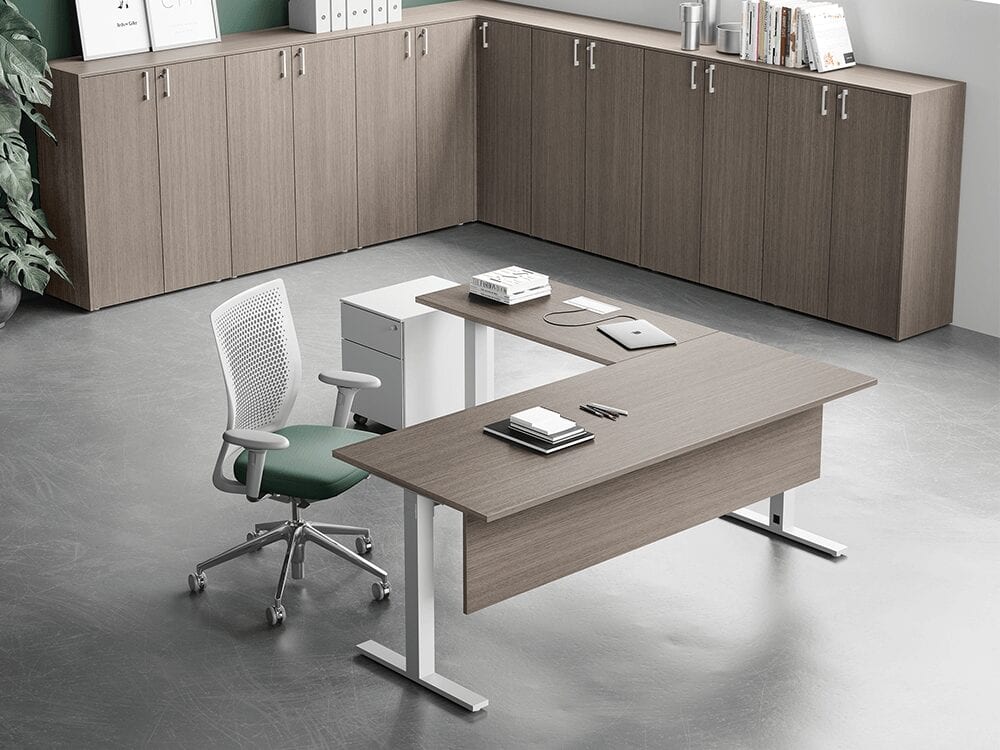 Sustainable Office Furniture Design
With more focus on climate change and environmentally sound practices, creating a sustainable design is high on the list of design trends this year. The great news is that modern executive desk and chair options are now made with circularity in mind. This means making items from eco-friendly sources and ensuring that the pieces can be upcycled or recycled when they are no longer required in your office space.
Flexible Workspaces
As more people work flexibly than ever before, creating an office space that offers the flexibility required is essential. This means considering open plan spaces with multi-purpose executive desk and executive desk chair options interposed with agile areas, meeting zone and furniture that can be used to meet demand each day. By offering these different spaces, your team will be able to work in a space that meets their needs and improves their productivity.
Focus on Wellbeing
Putting a value on each team member as an individual is an important part of the design process, which is more important than ever in 2021. Thinking about investing in high-quality office executive chairs for comfort, ensuring that workspaces provide social distancing and installing break zones with refreshments will help your team feel more valued. It is also important that you ensure the air quality is high and that the ethos is right so that employees are encouraged to produce their best work whilst looking after their wellbeing needs.
Make Your Space Smart
With more people working flexibly, the pressure to create smart offices is higher than ever before. Smart offices offer digital access to help everyone get the information they need without reducing productivity. Plus, smart office buildings can also work hard to monitor light, air quality and even office occupancy so that you can adjust the space to best meet the needs of your team. Finally, if you have an agile office workspace, then technology can help things to run smoothly by providing desk booking tech and information on how busy the building is so that your team can head in at a time that works for you and them.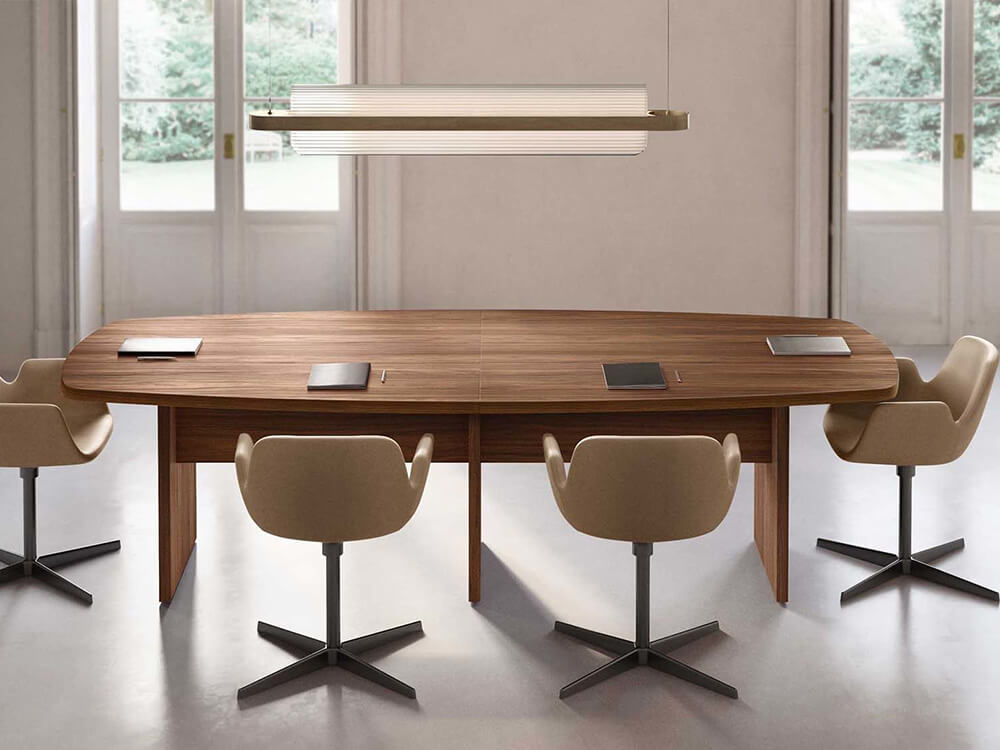 Keeping Everyone Connected
Collaboration is an essential part of any successful business. Creating a workspace that encourages connection will keep you on-trend and improve the work that your teams produce. Think about open spaces, comfy seating and even a large glass desk UK. Our UK based clients can get all their office furniture needs met by us at Auraa, a team of office furniture experts ready to help you transform your space. Take a look at our website now or get in touch for more information.