Furniture plays an essential role in an office setting. They bring the entire office together and create the first impression for anyone walking in. Office spaces are redesigned continuously to appear better and for greater employee satisfaction. Companies spend a large amount of money on furniture every year to make their workspace more professional and lively.
There is a relationship between designer office furniture and the employees. It has come to light that the wrong furniture can create an imbalance in the office atmosphere. Right furniture has a positive impact on the employees and enables them to work more efficiently. This makes an impact on the overall productivity of the office.
Getting the appropriate furniture for your office can be confusing. Given the varied availability of furniture in the market, one could get overwhelmed, looking at the different styles and choices available. Even the smallest change in your office requires a lot of thinking.
Auraa Design can help you look at a few office furniture design ideas to nudge you in the right direction to choose furniture that suits your office the best.
Sit and stand
The phrase "sitting is the new smoking" has become very common, with research showing that sitting for hours at a stretch can cause several health problems. To combat such physical problems for the welfare of the employees, one can opt for furniture that provides options for both standing and sitting. Sit and stand desks allow employees room for stretching and working at the same time. This option weighs towards the expensive side, so if it becomes difficult to incorporate in your office space, you may opt for other alternatives by Auraa Design so that your employees may get out of their desks once in a while.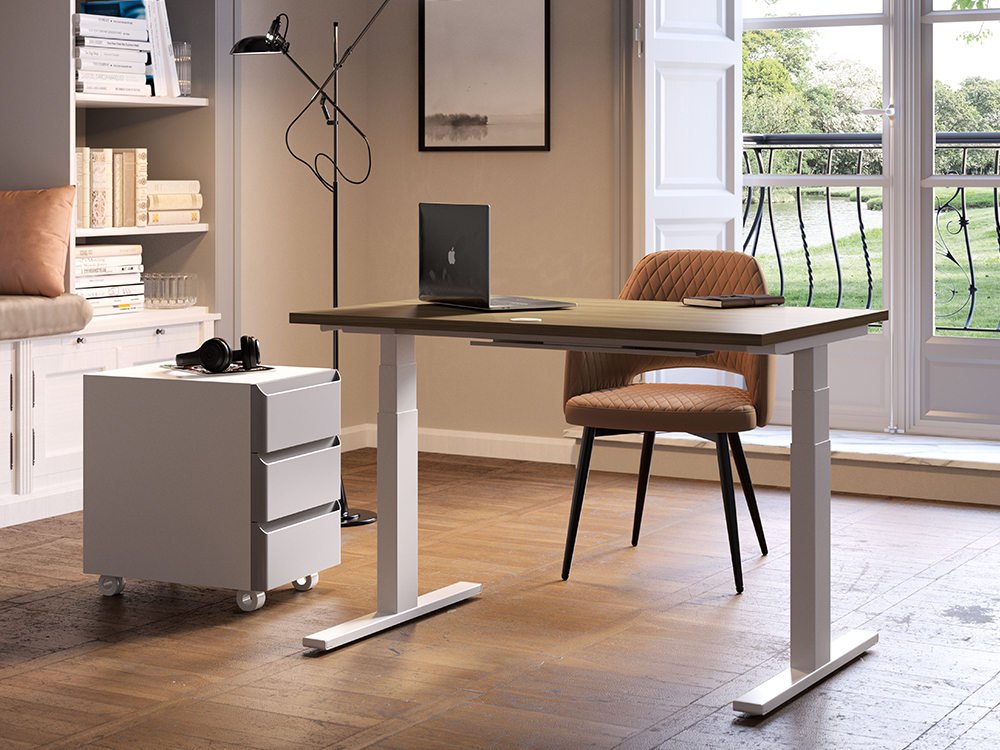 Longer meeting table
Regular discussions and long meetings of the employees are a definitive part of office culture. To keep the employees engaged and allow them to feel valued in the decision-making process, it is essential to set the correct vibe of the conference room. Conference tables form an essential part of every conference room, and the design of a modern conference room table must be able to incorporate more people as well as reflect the professional approach of the room. One should opt for modular conference tables that complement the office layout.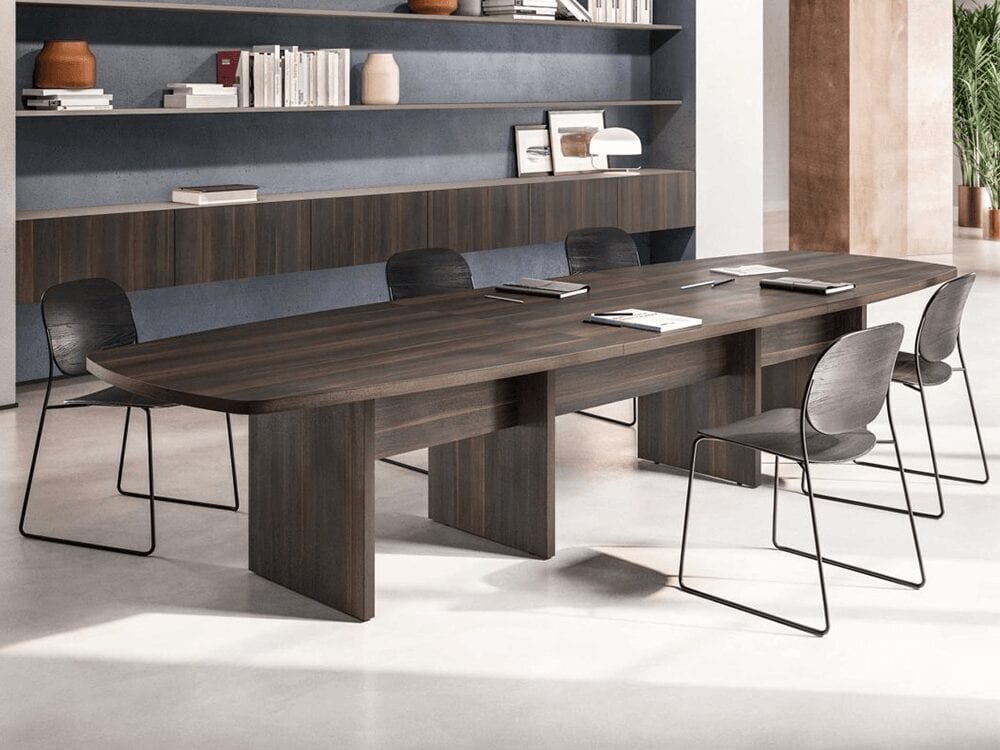 Glass partitions
An easy way to modernize an office space is to introduce the use of more glass. More and more offices are trying to incorporate this element since they've realized it is better to use more glass. Glass office partitions are an innovative way to maximize the office space and allow more natural light to enter. They act as a great alternative to solid walls. Instead of disrupting the vibe of the office space, glass partitions enhance its décor.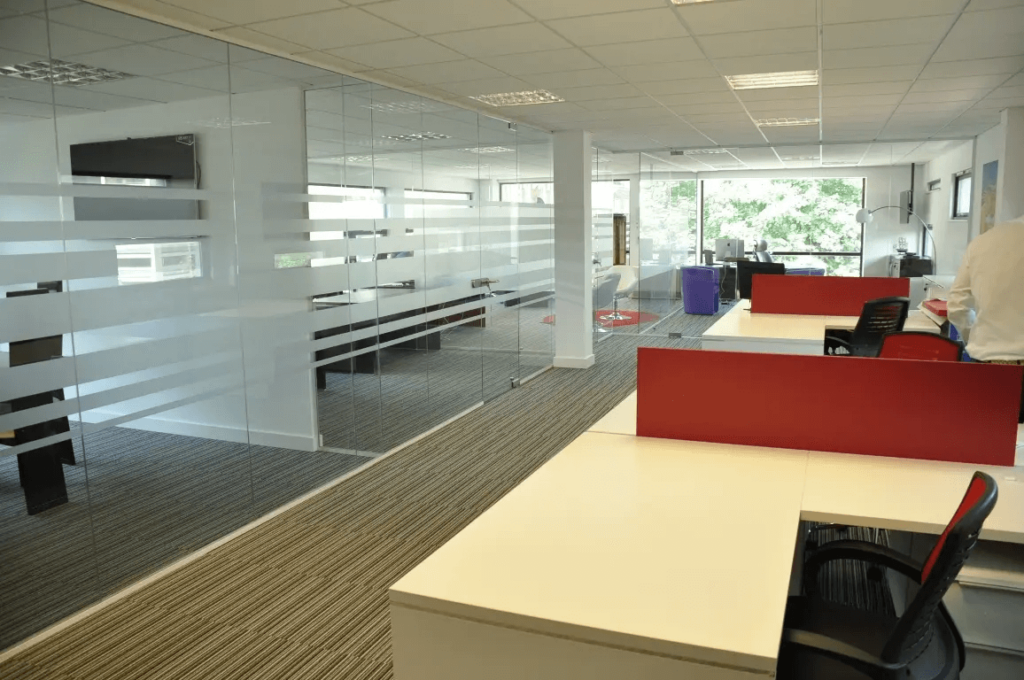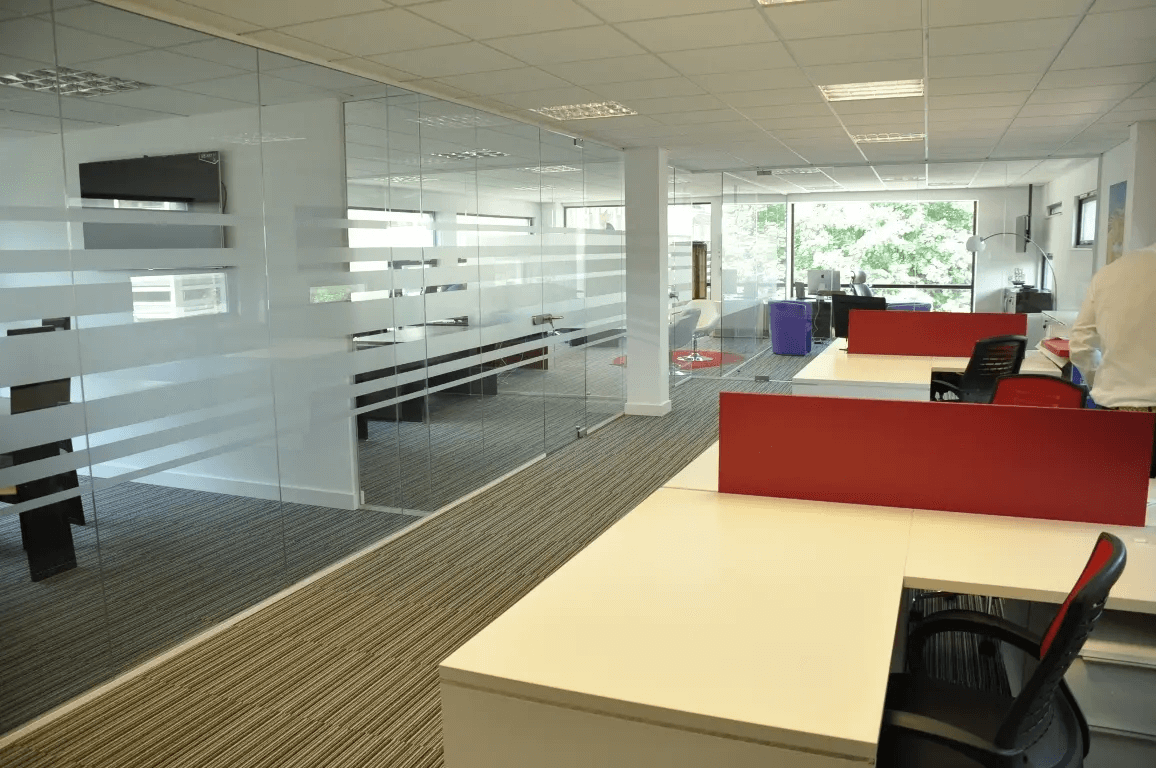 Comfortable office chairs
Office chairs are the first things that pop up when people think about office furniture. An employee spends most of their time sitting on an office chair, working for hours at a stretch. Employees must have chairs that are comfortable and functional. Chairs that include comfortable backrests and are easily adjustable to the height of the employee that prevents lower back pain and neck strains. They must be flexible enough to allow free movement as well as adjust with the layout of the room. Auraa Design offers a range of modern chairs that are practical in usage and designed in a way to add to the office decor.
File storage drawers
Just having a designer modern desk is not enough. If heaps of essential documents and files are cluttering it, it creates a big mess and becomes non-conducive to an employee's productivity. Having modern office file storage drawers not only keeps everything neat and organised but also adds to the office decor. These file cabinets keep files secure and offer additional workspace to move around. If you are looking for a small office furniture design, you may add multiple shelves to make use of the vertical space.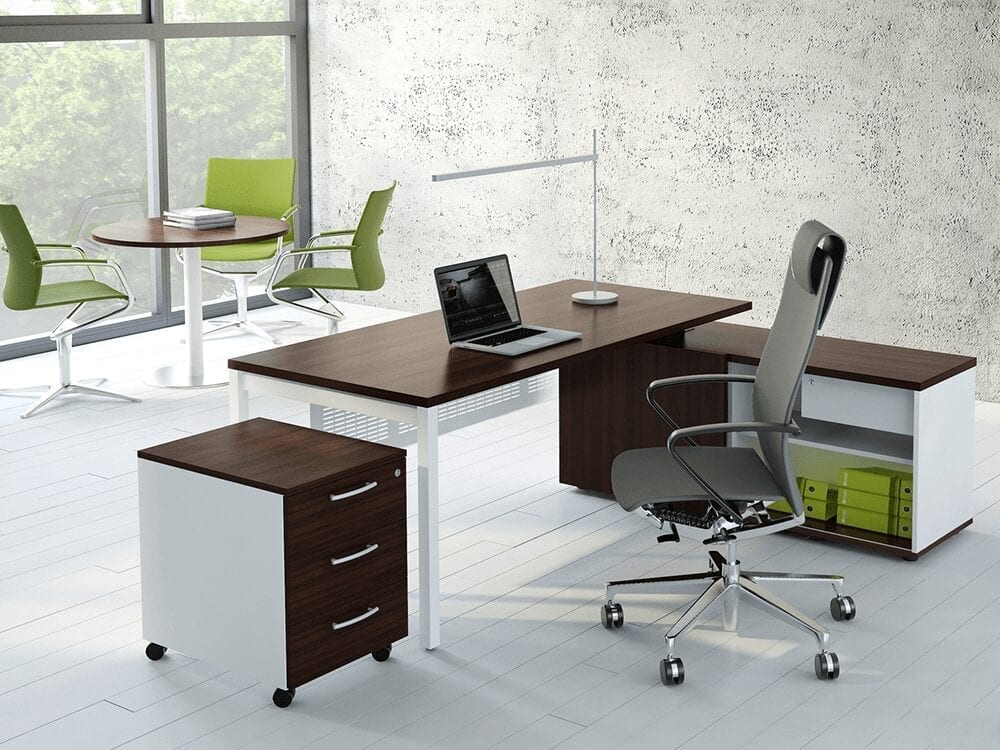 Furniture style
The furniture you choose for your office should be in coordination with its colour palette and decor. Some of the styles that people opt for their office include traditional, contemporary or dynamic. If you opt for the traditional approach, your furniture should reflect that style by incorporating vintage elements. For a more dynamic style, opt for modern elements that give out an electric vibe. Each of these styles conveys a different message to the people walking in your office. Hence, it is necessary to have a particular type in mind before buying furniture for your office.
Whether it is for an entire office refurbishment or minor works, one of the most important factors to be remembered is that the furniture should be durable. Furniture is an investment and only the ones made of high-quality material should be selected. At Auraa Designs, customers have the freedom to get creative with their choices and have them delivered at their office.