It's a known fact that British office workers spend around three quarters of their working lives sat down at a desk. When employers know this statistic, then why aren't they going the extra mile to make sure that every moment employees spend sitting is as comfortable as possible? Items like chairs and desks are usually bought cheaply in large quantities for office spaces in an attempt to get only the minimum level of comfort versus functionality.
Sitting in an uncomfortable chair for extended periods of time can also cause health problems for areas like the spine which are forced into positions for hours at a time in a way that is not ergonomic. As we spend so much time sitting, both at home on the sofa, and in an office environment too, then we should always pay careful consideration as to the shape, style and health benefits of a chair fit for purpose in an office setting.
Here at Auraa Design we believe that you can have the best of both worlds with affordable seating options that provide the best levels of comfort too, as well as being aesthetically pleasing and contributing to the contemporary feel of your workspaces. Let's take a look at some of the many places in need of decent seating options within your business, and keep everyone happy from the receptionist to the big boss.
The Reception Area
The very first impression of your business from outsiders is the reception area. This area needs to accurately reflect who you are as a company, and a large part of that comes down to the initial level of service you provide. If clients enter the building and are made to wait on a squeaky metal chair that feels unsteady, then you are immediately giving the wrong impression.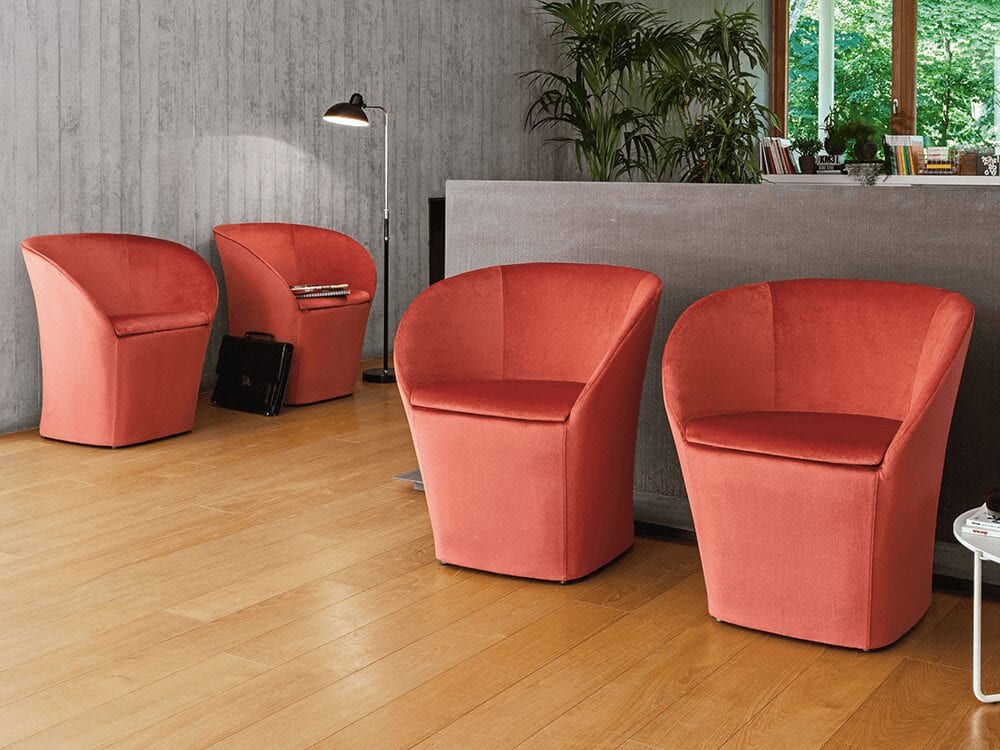 Smaller establishments can opt for a few reception chairs that are comfortable and stylish, or choose to offer a large sofa style reception area chair so that a few people can sit at the same time. Whichever option you go for, there are now multiple colour choices from companies like Auraa Design so that you can match your reception chair with the same brandings as the business as a whole – creating an altogether more in sync environment.
Don't forget your receptionist's chair either, they spend all day in a customer-facing role and are most always in a sedentary position. Give them a throne that will keep them supported day after day as they answer your important phone calls and set valuable appointments for your business.
The Foyer
Some business with larger premises may have a smaller reception area, but choose to have another space in the foyer where quick chats can take place in a relaxed setting. You may wish to catch up with colleagues here before or after work, or simply stop for a coffee break away from the main office space but still in the building.
Having a selection of quality fabric chairs or lounge chairs in this area still allows your business to present a polished and smart appearance, yet offering a functional space to the benefit of employees and visitors. A tube chair or recliner chair adds to this effect, providing maximum levels of style and comfort.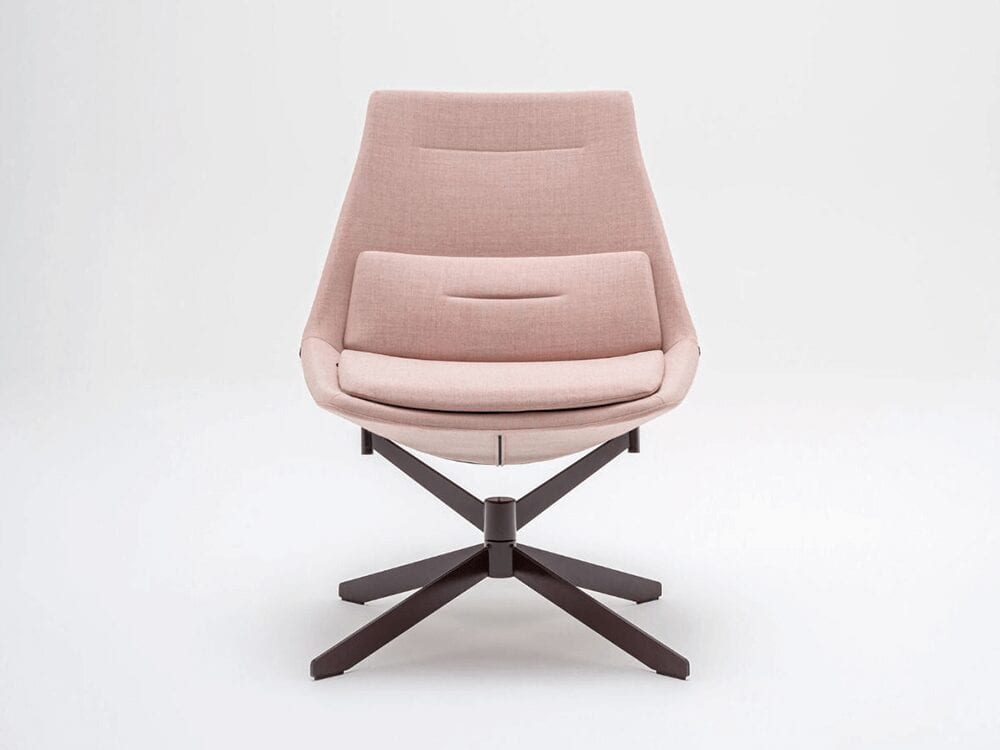 The Meeting Room
The hub of activity where presentations are made, business dealings are discussed and important meetings take place throughout the week, meeting rooms are an integral part of any modern business. Set the right mood by creating a comfortable environment with specially designed meeting room chairs, desks and accessories.
It is not uncommon for business meeting to last anywhere from one to three hours depending on the topic of discussion or presentations being made, so the first thing on everyone's mind after just 15 minutes of being seated is how comfy their chair is. Clients and employees who are relaxed into their chairs can focus more on the items of discussion, and in turn will be more engaged in the session.
Central Office Areas
In the main office areas where your staff work, whether it's in accounting or telesales, a comfortable and operational chair is key. Your workers sit for endless hours every week in the same place, so it's down to you as an employer to take steps to ensure that this experience is pleasurable.
You don't want your employees to dread coming into work where they have to spend a full shift on a fabric chair that hurts their back, is not the right height, or squeaks every time they turn around. A comfy faux leather chair with added back support, or chairs which have arm rests are going to go down well with staff and make working a treat instead of a chore.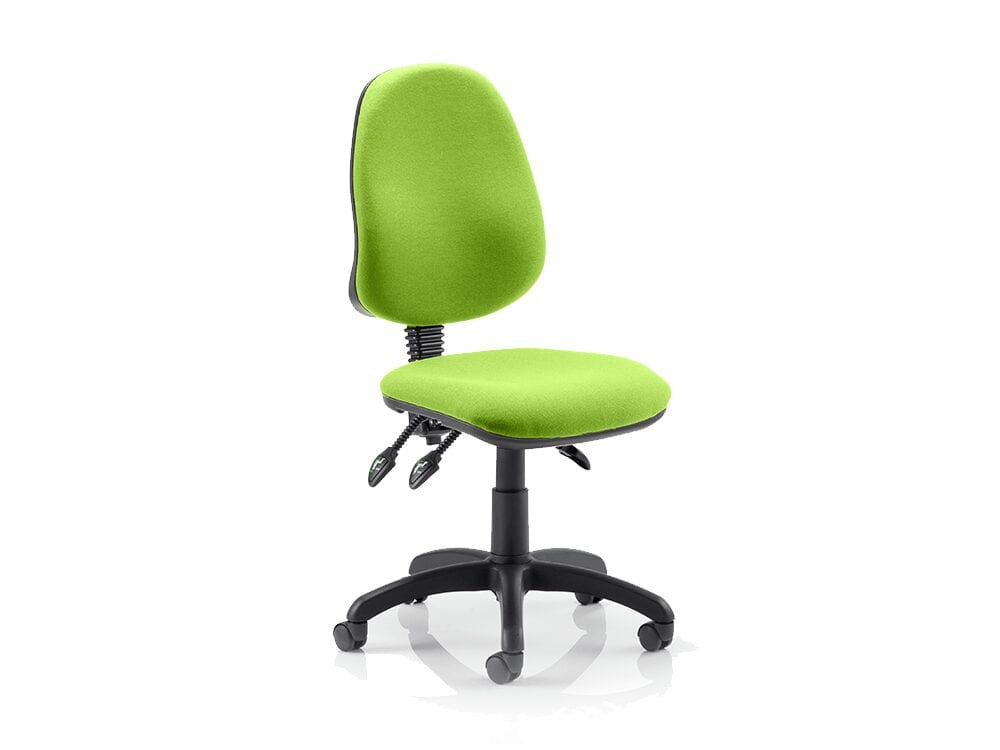 As the boss, you need to exude power, control and confidence within your main office, and there's no better way to do that from behind a large and dominating office desk, with an equally stylish chair. It's likely that you'll entertain many people through a typical week in your office, so set the right mood with an executive chair that speaks volumes.
If you're searching for the perfect selection of chairs for your office space, then here at Auraa Design we can help – we're specialists in contemporary and comfortable office furniture to take your business to the next level of design.