Whether you are looking at redecorating your office, or you are starting from scratch – office furniture is something that you have to choose and pick out. Even though you might feel like it's an easy task, it is much easier said than done.
Every office has different furniture needs – you could be looking at Executive Armchairs or even go for Breakout and Soft Seating, but your office furniture should be chosen on the basis of the needs of your business and of course how you envision your office space to be.
To help you in making the best choice possible and creating an office space that is absolutely befitting of the nature of your business, Aura Design has compiled for you certain tips that are going to benefit you in the long run and help you to pick the right office furniture. So whether you are looking for Boardroom Desks or thinking about re-doing your reception space and are on the lookout for the best Reception Desk here are our tips:
The Need for Functional Furniture:
Many a time, we end up buying furniture such as Boardroom Desks that just look fancy, and end up regretting that decision quite soon. If you do not buy your furniture thinking about the functionality and if it is really going to serve the purpose, then you will realise what a waste of money and time it has been. The basic idea here is that if you are let's say for example choosing Operational Chairs then you should definitely consider whether it is going to be comfortable for people to be sitting in it for extended periods of time. You can even take an example of choosing Executive Desks without any storage drawers, which you might end up regretting later if you have documents to store.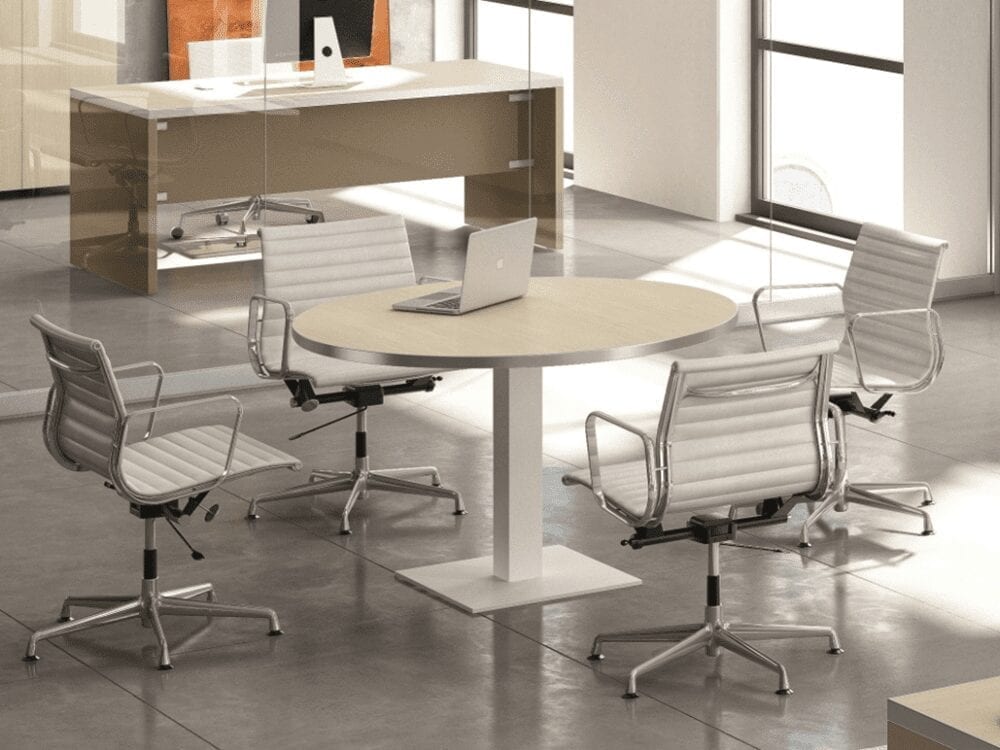 Sometimes, you have to end up picking out office furniture, that may not be exactly what you imagined, but will suit the needs of your office space perfectly. At Auraa Design we always recommend thinking about the functionality of your furniture before you go out and buy any. So even if you look at Executive Armchairs that are so fancy to look at, if they are not going to serve the purpose of being comfortable in the long run, they are going to be a useless purchase.
Syncing Your Style:
When we talk about the need for functional furniture, another thing that you must think of is how the furniture that you are choosing is going to represent your business. For example, if you have a business that requires extreme professionalism, you cannot go and pick out Reception Chairs in let's say bright and gaudy colours. You definitely do not want your office furniture to look like a teenager put it together, hence always think about the kind of message you want to be giving out for your business and think of furniture that syncs with it.
The Importance of the Right Chair:
An extremely important aspect of your office is, of course, the chair that you would be using. Not only do you need to look at the design, but you also need to make sure it's the right height, is comfortable and durable. A mismatch of any kind in any of these factors definitely is a recipe for disaster as it impacts not only the entire ambience but also your health. Hence, when you are picking out your office chairs be it Reception Chairs or Operational Chairs look at all these factors.
Never Forget About the Storage:
Apart from having a desk, you will also need additional storage space, this means that Storage Cabinets become an essential addition that you should not ignore. Having an organised, clutter-free office does wonders for not only productivity but also the overall look of the office. Going for storage space that is subtle and not gaudy, is the way forward. Something that blends seamlessly with your other office decor should be the obvious choice.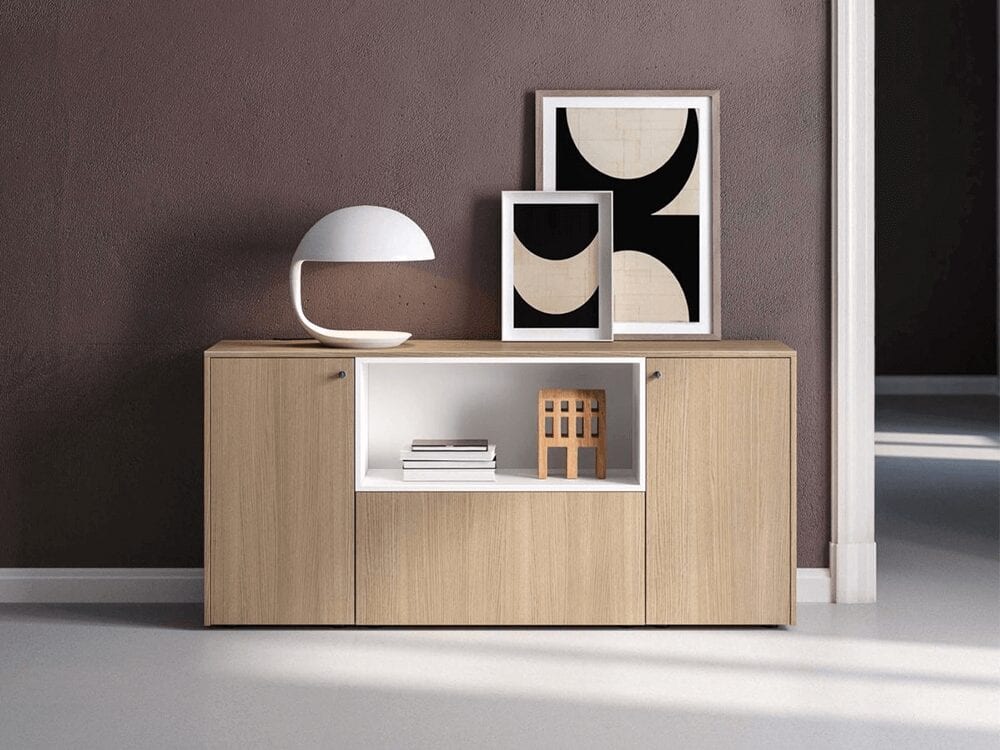 Having listed out all the points, one last thing that we want to stress is that you should always buy furniture as per the measurements of your office space. Make sure you do not overdo it – your clients should not be walking into obstacles just because your office is filled with too much furniture.
So there you have it, our essential guide to picking out the right office furniture for your business. For any assistance regarding your office furniture, reach out to us at Auraa Design and we will help you find the best fit for your business.