Work from home wasn't a familiar concept for everyone before COVID-19 happened. However, it has just become a commonplace thing now. Some people might have shifted back to the office space, but for the most part, it's a distant dream currently.
This shift has also brought a change in the dynamics of productivity. While productivity was not much of an issue in the initial lockdown period, it has undoubtedly become a cause of concern for companies now. According to Knight Frank's survey, 232 occupiers were checked for work from home productivity. While 28% saw an increase in productivity, 61% saw a massive decline or stagnant productivity.
This is a major cause of concern since your employers expect you to deliver a certain level of work in time.
Some prompts to enhance your productivity while working from home
1. Have an office area
One major reason for the decline in productivity is the kind of environment we work in. Lazing around in bed or on a couch in front of a TV is not going to bring out the best in you.
What we are surrounded by has an integral role in putting us in a certain mood. This is why we must have a designated area for work that should scream workspace. This implies that the place must have office furniture and aesthetics. You can do this by either investing in some quality furniture or by redesigning using old furniture pieces.
Auraa Design has premium work from home furniture options that can uplift your mood for work.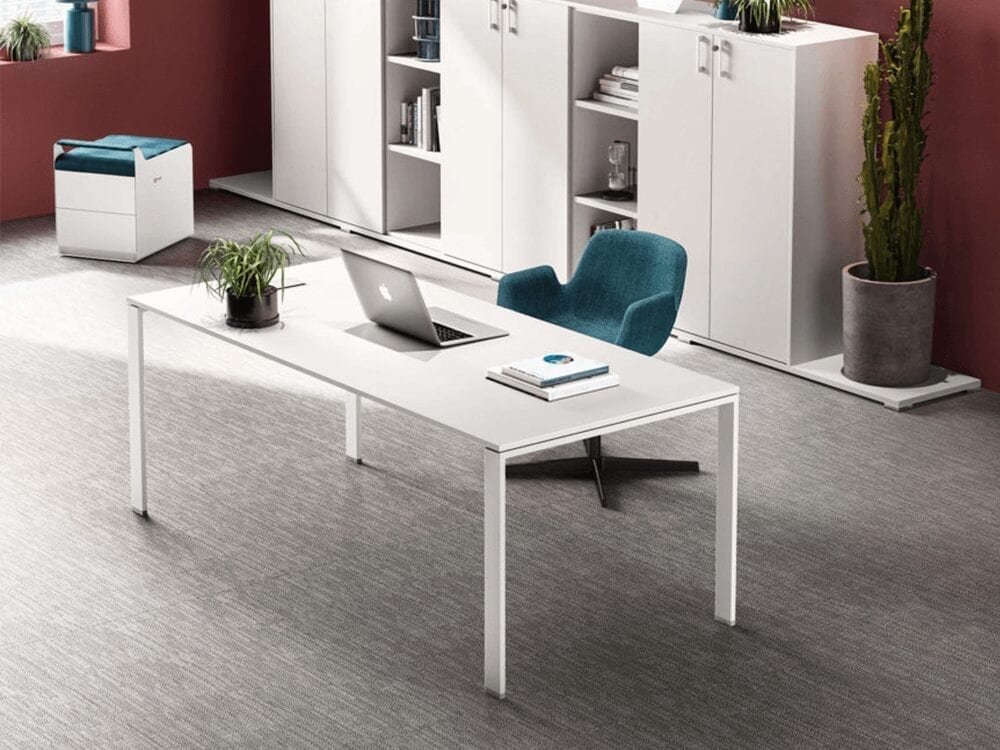 2. Keep a daily planner
Like you have a schedule while going to work, it's also integral to plan your day while working for home. You can maintain a daily planner wherein you enlist all the tasks of the next day a night before. This will ensure that you sleep with a productive mindset.
Moreover, you must keep ticking the tasks as and when you're accomplishing them. This will keep you motivated further.
3. Take small snack breaks
Sitting to work continuously for prolonged hours can make you feel uneasy, distracted, and detached from work. Here comes the role of taking small breaks. Mention these breaks in your daily planner and go out of your workspace to get fresh air.
These breaks should not be extended beyond the time of having tea and snacks.
A 2011 research study examined the productivity of those who took breaks while working and those who didn't. Results stated that those who took two breaks were productive during the entire course of the task, but those who didn't take breaks slacked during work.
4. Dress for your workspace
Working in your night suits is not going to switch on the work mode. You will be hanging in between working and lazing around. To ensure that this doesn't happen, it's better to dress as if you're going to work.
Dressing up most definitely has some magical power. It is going to transport you from the feeling at home to that at work.
5. Interact with your team
Working in an office increases the scope for socialisation. And your socialising spirit mustn't die just because you're working from home. Rather you should find ways to keep your work interactive. You can keep a check on your workmates and interact about work experience, sharing, and receiving positive tips for excelling at work.
Always try to keep yourself in the loop as peers do act as motivation for work.
In Essence
The longer you work at home, the more declines you'll see in your productivity. The problem isn't uncommon, but a solution is mandatory.
You must create a productive space for yourself, ensuring your work and personal life don't get mixed up. Additionally, do not try to accomplish everything at one stretch. Instead, give yourself breaks to breathe fresh air and consequently get back to work with utmost enthusiasm. This will make sure that you stay productive.