The fast-paced modern lifestyle has great impacts on our habits, homes, and designs. We can find the rippling effect of modernisation, especially on the working class and their offices. Everyone in today's world knows the comfort and quality of working in a modern office. Some investors as well, feel more comfortable investing in a company that has a beautiful modern office.
The question that arises from all this, how does one remodel their offices into a brand new modern office? Here are some simple steps that one can include in their designs for a modern office.
1. Work Environment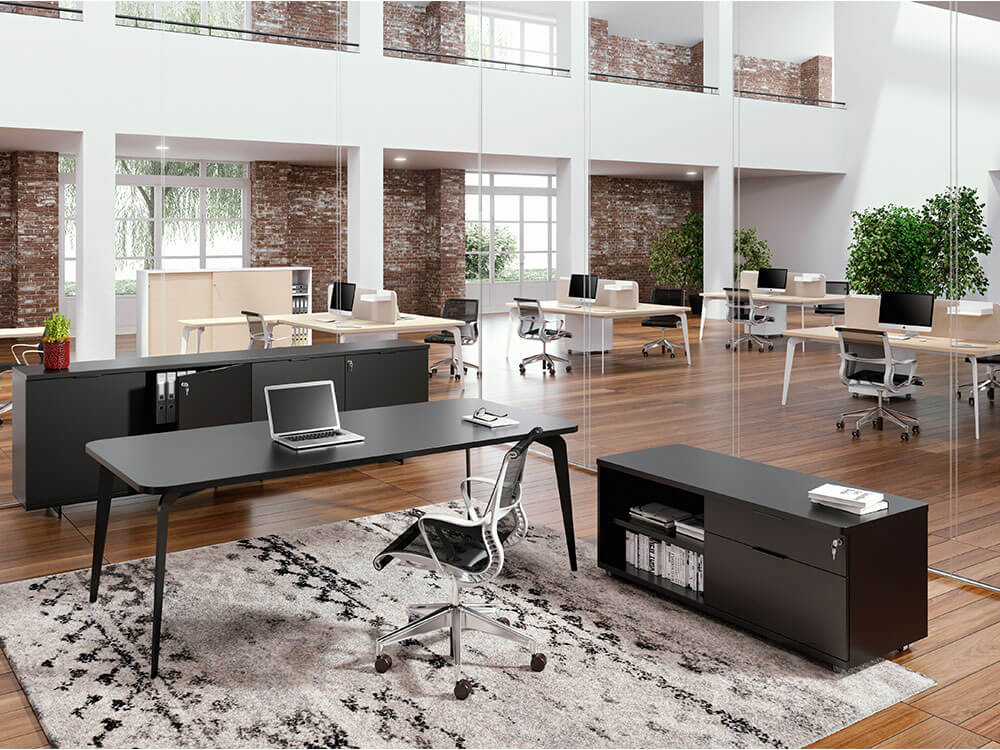 The very first step is setting goals. It is like any proposal; the first step is understanding what you want out of the project. Don't haphazardly buy items and put them around the office. Find the right furniture for your office by planning ahead. Understand the type of work environment you want your potential employees and investors to see. You can choose from various environments like comfortable, environment-friendly, luxurious, or minimalistic.
2. Work Out a Colour Theme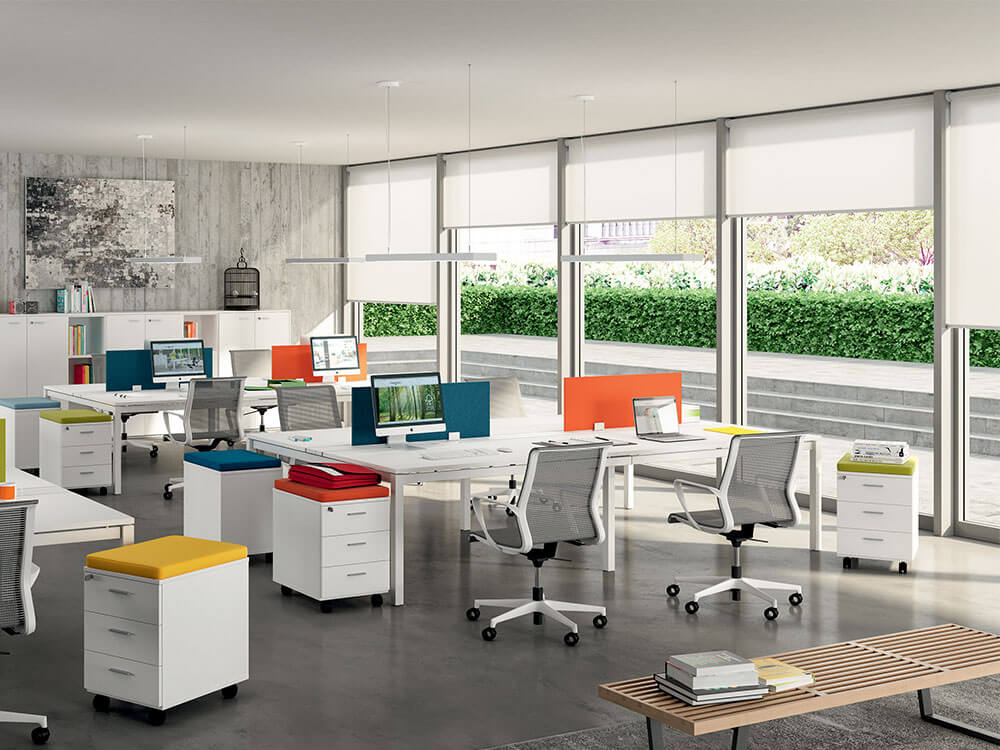 To make your office established and efficient, it must look organised. The current trend among modern offices is to integrate the colour of their brand logo in the colour theme. It will help you leave an impression of your brand in the minds of anyone who walks into the office.
3. The Desks Speak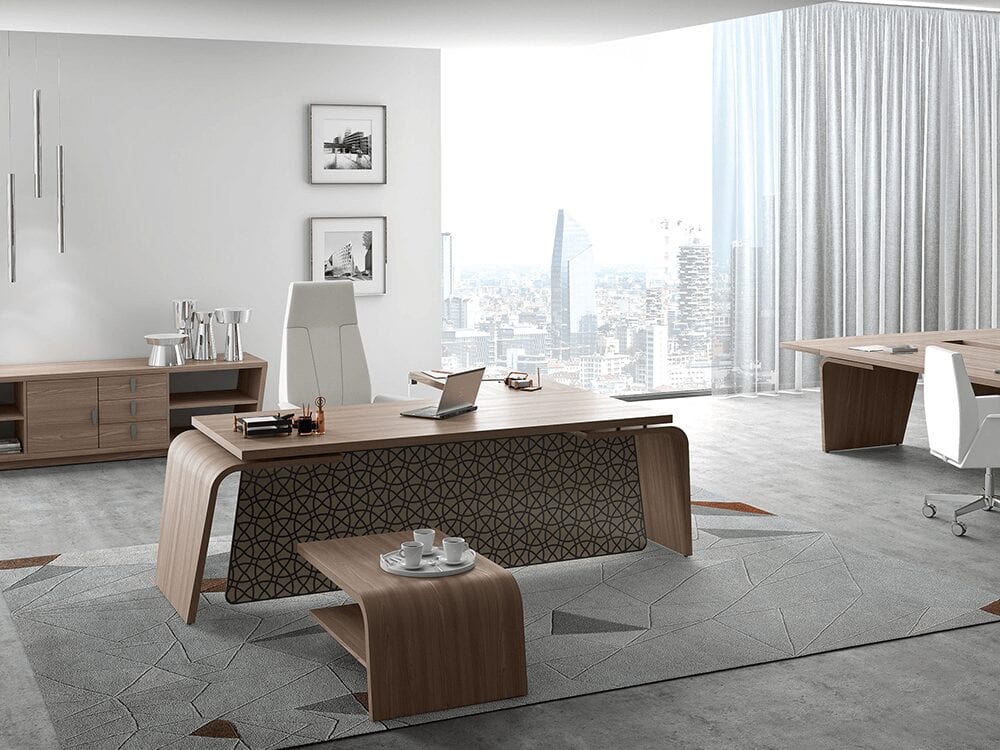 Unlike the other furniture in an office, the desks are what shapes a room. Like how a bed dominates your bedrooms, your desk dominates your office. It portrays your status, the condition of your office, and the way you wish to be seen by others.
For example a luxury modern office environment, you will find modern desks like Oxford or the Bloom range of office desks from Auraa designs will fit in flawlessly.
On the other hand, if you wish to go the classic route, mixed with a modern environment, you can choose modern mid-century desks.
Simona Exec and Don are some of the best modern mid-century executive desks. The Don range also has some amazing designs of office desks. Cora provides the office with a good ambiance among the modern mid-century desks.
4. Creativity on the Wall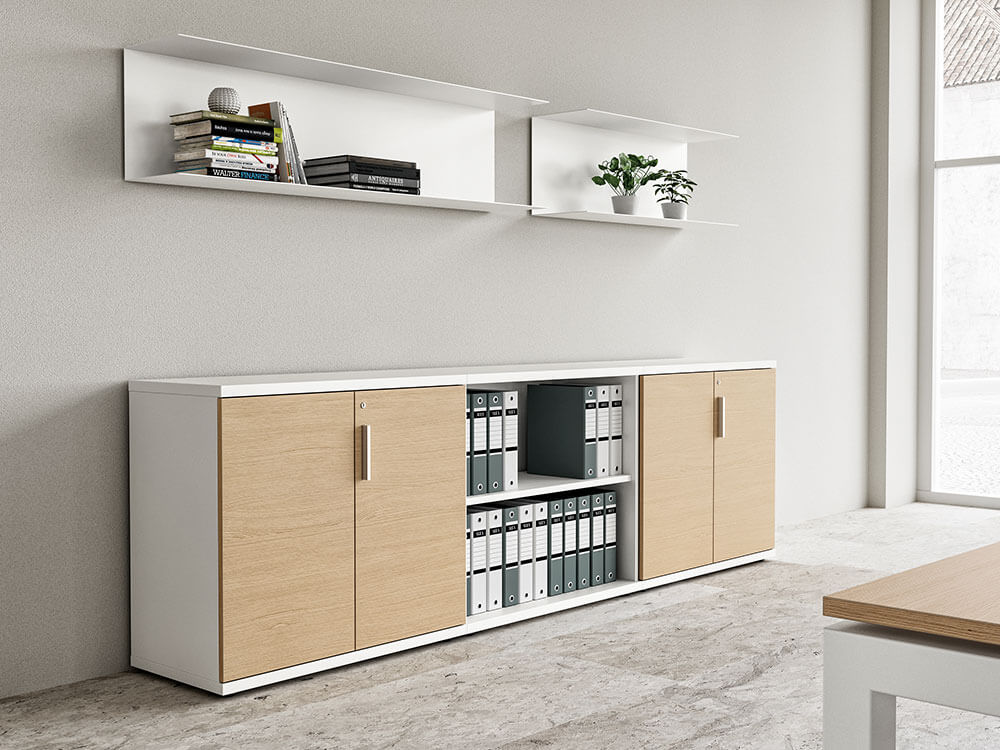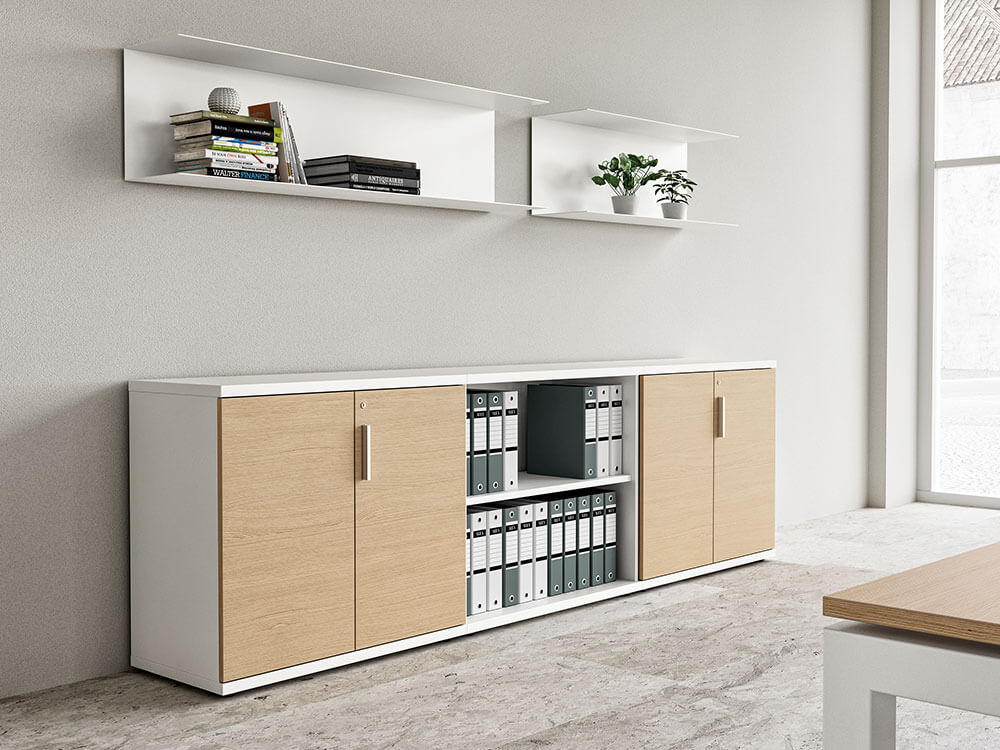 Depending on your company, you transform your office into a modern office using trendy ideas. Wall art has become famous over the last few years and is a major part of any modern office. The wall art is not necessarily paintings. They can be anything ranging from a quote to a protruding installation.
If you are a globally working office, then you can transform a big wall in the office into an outline map of the world. You make it like a pin-up chart where you can post your greatest achievements of the year.
Another great idea is to install a slit divider and grow creepers on it. It gives your office a more natural look which many employees and visitors might enjoy.
5. Add a Classy Reception Area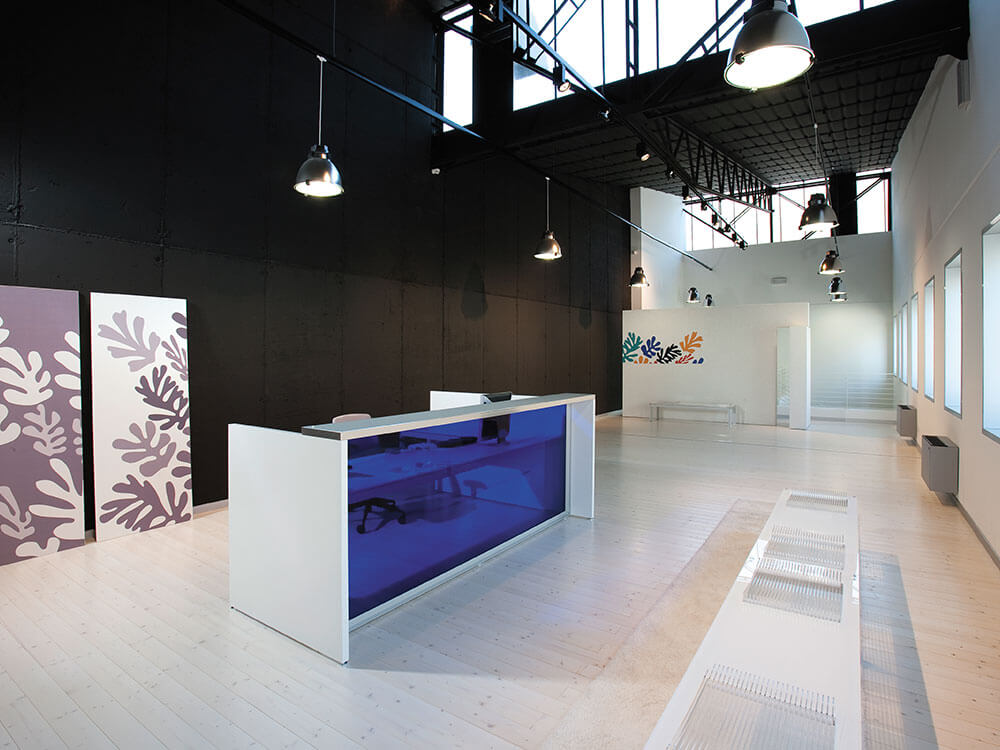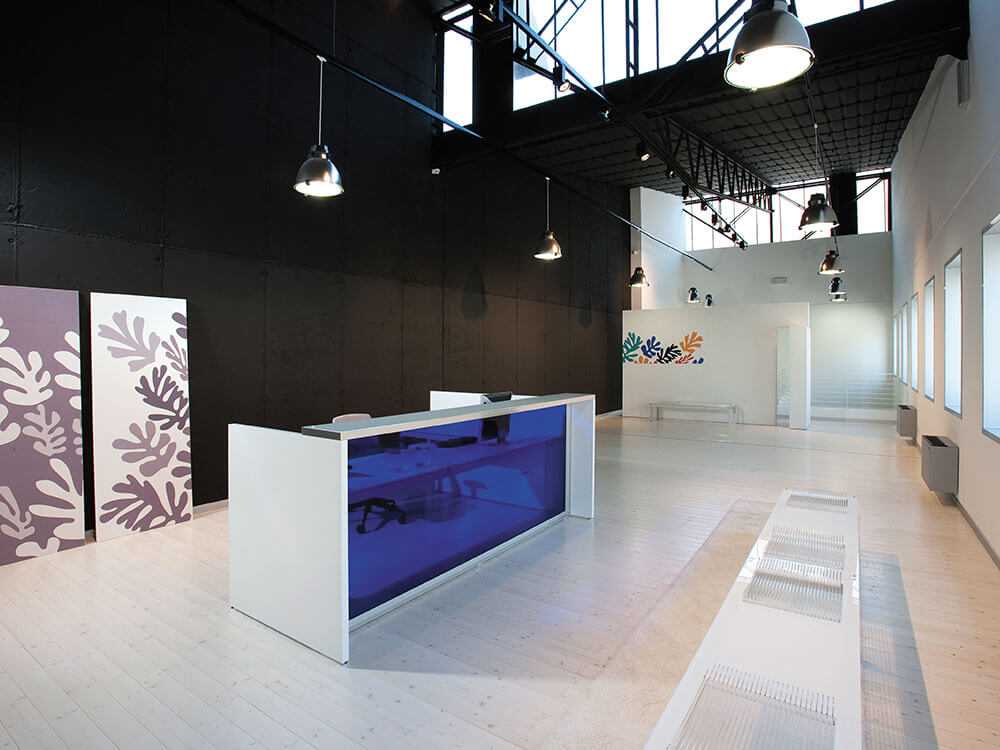 What is the first thing that one sets their eyes on when they enter an office? It is the reception area. The reception area is like the face of the business. The furniture and the design you use in the reception gives an overview of the office and its efficiency. Modern reception desks like the Safa 1 or the Gia Reception Desk are good choices for a small company reception.
6. Modernise your Meeting Room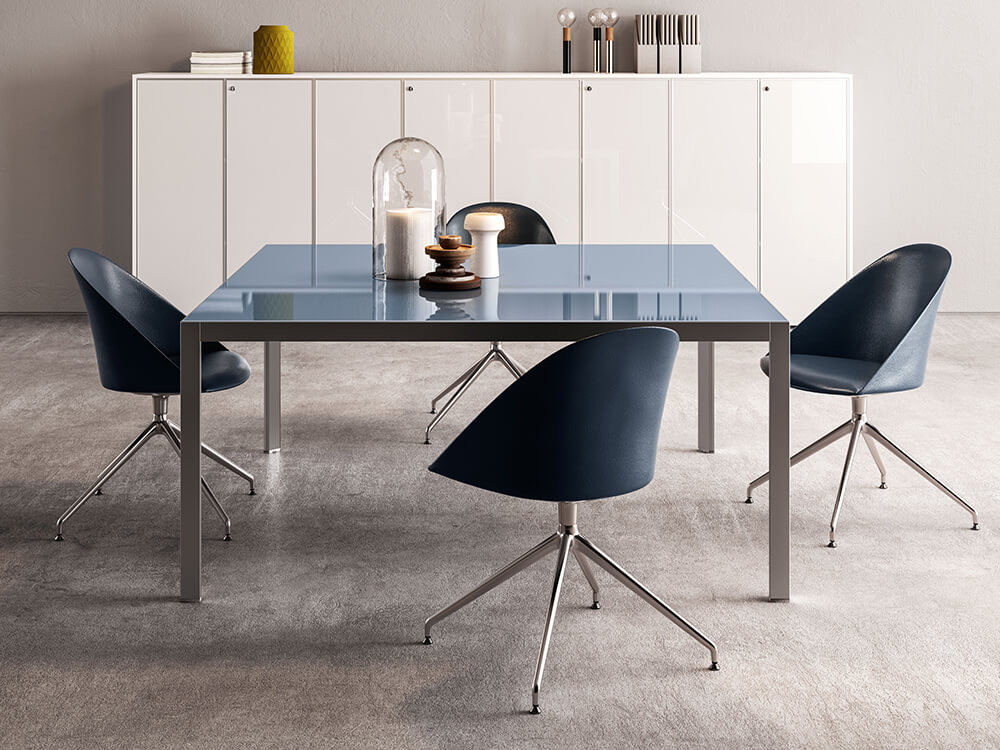 Meeting rooms are the most frequently used spaces in any modern office. It is utilised by every department and also visitors to discuss their thoughts and ideas. Having the right atmosphere for creativity and brainstorming is essential. The furniture for a meeting room is based on the room's requirements like if there is a projector, the holding capacity of the room should be large enough.
For example, a meeting room for small group discussions (no more than six people) will require small modern meeting tables. The Harvey collection provides the perfect tables with various table tops for a small group of people.
For a board meeting room, Banks, Antioch and Luca 2 provide you with the best options.
7. Install Artistic Pieces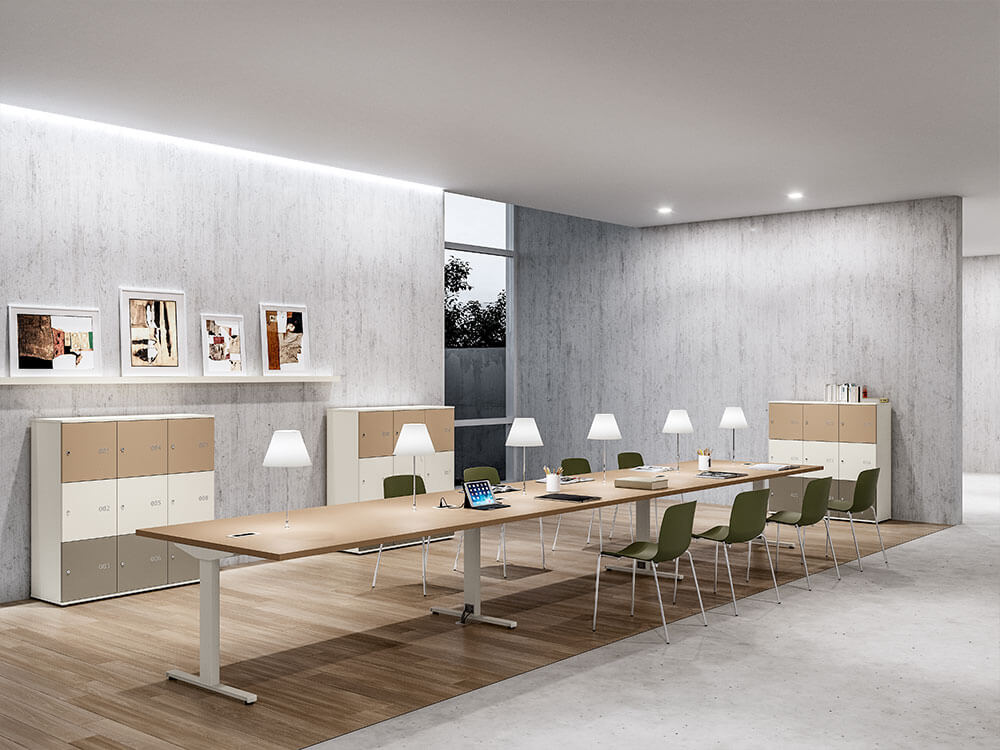 Give your office a splash of colour by installing artistic pieces. The type of art piece varies depending on the work done in the office and the office heads.
The artistic pieces one uses can vary to a great degree. There are industrial strength arts to create a showcase on the wall by creating beautiful patterns.
Another artistic piece that is quite trendy in a modern office setting is the minimal style art piece. These are art pieces that look best in a minimalistic office setting.
Transforming your old office space into a new and modern office is not easy. It depends heavily on your ideas and your goals for a good office design.
A modern office can help bring more customers and investors to the office. Find the right designs and furniture for your modern office today at auraa design.