Studies show that at an average, people spend about 40 hours a week on an office chair be it Reception Chairs or Executive Chairs, comfort and design is something that is applicable to all office chairs alike, hence choosing the right one, is an important decision. Generally, people end spending much more on their desks then they would on let's say Cantilever Chairs. When you consider the fact that sitting on a chair does end up having much more impact on your body than the desk that you're using it for.
We at Auraa Design, feel that your office chair, needs much more attention and careful consideration. This is why, we bring to you a few factors, that you should keep in mind when you're trying to pick the right office chair. So, without further ado let's begin:
Good Lumbar Support:
Be it Operational Chairs or let's say an Executive Faux Leather Chair lumbar support is important for all. A good office chair will always have great lumbar support, in fact, if you look at the best quality chairs some of them might even have up to 14 adjustments.
Even though generally people think of the back bearing the brunt of sitting in an office at the most, things such as your arm width, bank angle, tension controls all play an important role when it comes to having the right lumbar support. You can have a look at our Mesh Operational Chairs to find out exactly what we're talking about.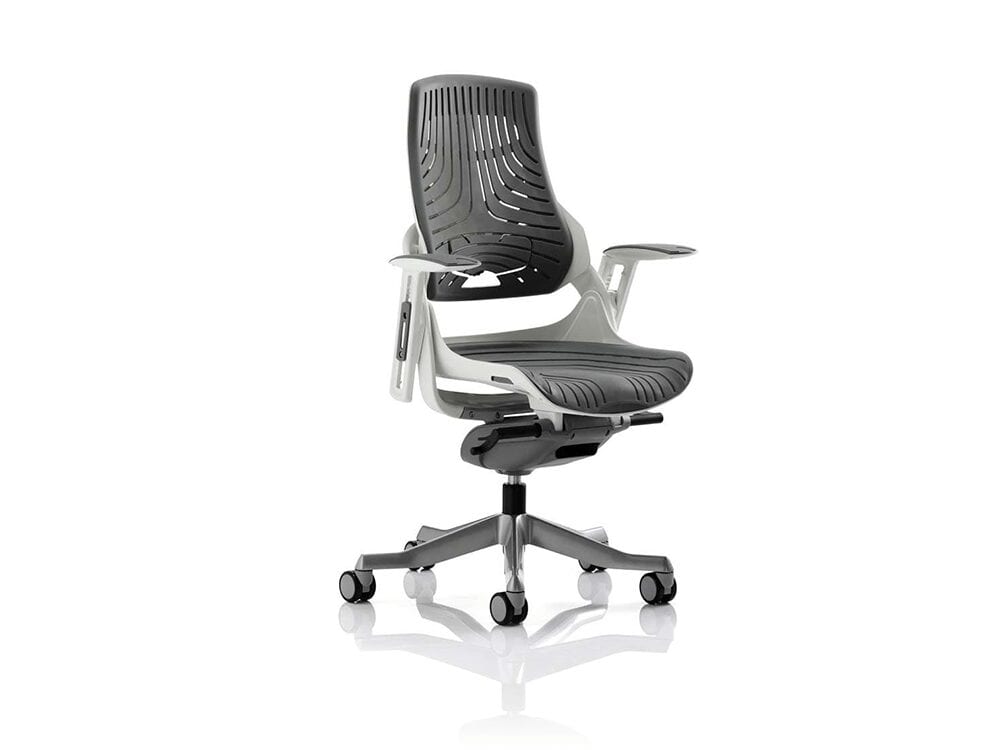 Comfortable Wheel Base:
Even though most Office chairs today, generally have wheels on them, having a purpose-specific office chair with a wheelbase becomes quite important. Different kinds of surfaces merit different kinds of approach. For example an office chair which has a wheelbase that works well with a normal floor space, will not provide as much comfort when placed upon a carpet.
Hence, you need to ensure that your office chairs are suitable for the kind of surface they will be resting upon. Apart from this, making sure that the wheelbase is smooth, can facilitate a rolling around will help you in getting an extra edge, relieving you from any kind of strain that you might face while reaching out to get something from one desk to another.
Great Swivel Base:
Almost as a requirement, office chairs should be able to swivel in a free handed manner, which will enable for you easier access to things. Generally, what happens is. if you have a chair that cannot swivel freely, then you might end up getting arm fatigue because having to constantly reach out for things without that little support that a swivel chair provides. Take a look at Auraa Design's Mesh Operational Chairs which provide you with a great swivel base and are ergonomically designed for superior comfort.
Construction Material:
Everyone knows that having to sit in an office chair for hours, means that you end up getting quite hot and uncomfortable. This implies that whatever material the chair is made out of, should be breathable. Apart from this, you need to make sure the chair that you are choosing has adequate cushioning, which means that the person who is sitting on it feels comfortable and cannot feel the base material used for constructing the chair while sitting on it.
Our Executive Faux Leather Chair provides you with a plush design, cushioning and material to work in, ensuring that you're always comfortable, even when putting in over time.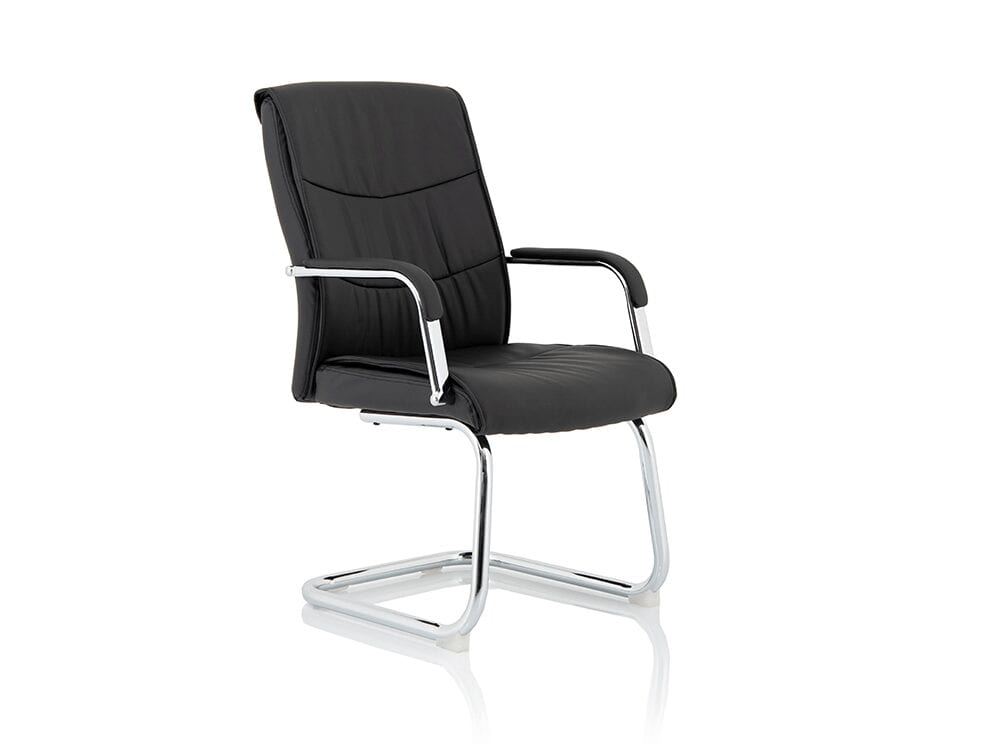 A good office chair is extremely important for your health, especially when you spend extended periods of time working at the office or now working from home sitting on it. Preventing back strain, fatigue as well as discomfort, having the right kind of office chair makes a massive difference to your comfort level. According to studies, employees that are comfortable and relaxed in the office environment, end up being more productive as compared to employees that are tired and fatigued by sitting on a poorly designed office chair for hours. Whether it is Reception Chairs or even Visitors Chairs a good comfortable office chair is something that should be accessible to all.
Auraa Design brings to you a wide variety of office chairs that can be customised to fit your specific needs. Giving you great ergonomically designed as well as superior quality chairs, our selection is bound to give you that extra comfort that will propel you to be exceedingly productive and excel at your workplace. So reach out to us and our team of experts will help you in picking out the best office chair that suits your needs.