Office space is as good as its furniture. It is the first thing a client notices when they walk into your workplace. The quality and style of your table set determine the vibe of your office. Needless to say, furniture also plays a significant role in how employees perceive their work environment. Good quality furniture doesn't just establish comfort but also sets the aesthetic value of the place.
Furniture also determines the ease of work. Primarily when it is meant for an official with a heavy workload, the right desk can minimize a lot of hassle. For example, an operator's desk is supposed to have massive systems, paper stacks, and files on it at all times. If the desk is large enough, has the appropriate shape, and is divided into drawers, clutter can be significantly reduced. Auraa Design, UK gives several Operator Desk options that you can choose from based on your office necessity.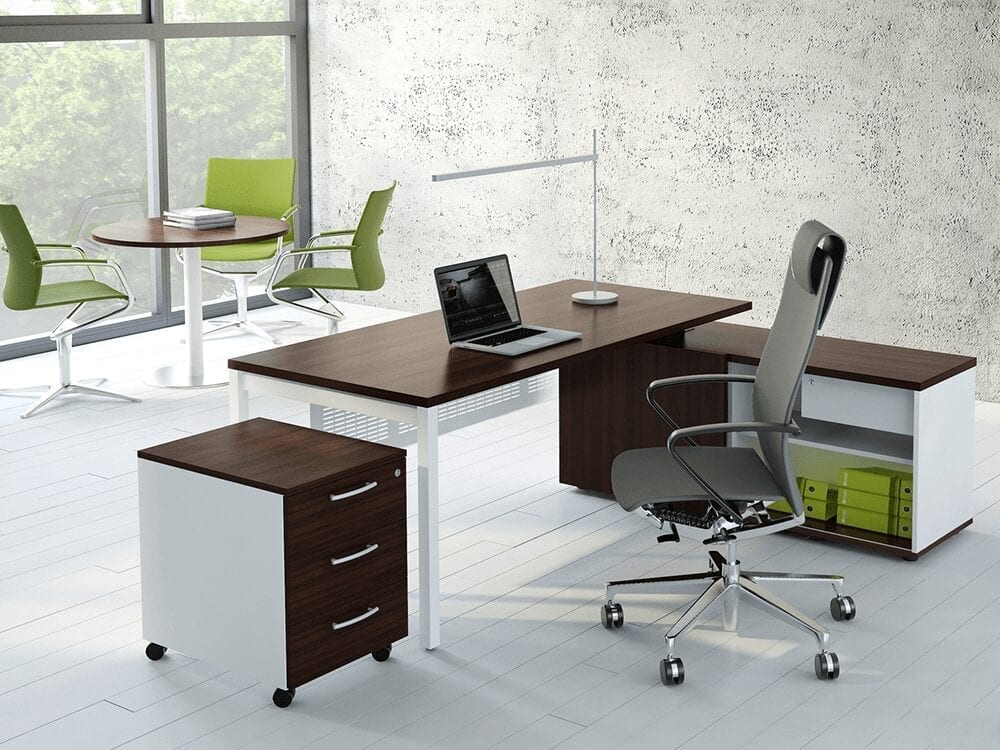 Five things to keep in mind while selecting a desk for the operator's office
Material
Material ensures longevity in any modern office furniture. It also reflects your company's values and message. For any business, the furniture material of your office desk would determine its quality, comfort and longevity.
Therefore, you must go with Auraa Design, as it offers you top quality furniture materials. In their glass desks category, they give you options to choose your own choice of glass tints. Every material that is used to make these desks are tried and tested before making them.
Price
Affordability is one crucial factor when you go out to make a purchase. In the case of office desks, it is challenging to find the right quality for an affordable price. To tackle this, ask your provider to show you all available options in your price range. If you opt for a big scale provider, the chances are that you will be able to get top quality desks for more affordable rates. Unlike indie manufacturers, big-scale providers buy materials and equipment in higher quantities which reduces their cost, in turn minimizing the price.
In the UK the average operator's desk ranges from 494 Euros to 2,295 Euros depending upon the size, quality, types, composition, etc. The plus point is that you have several options to choose from depending upon your budget.
Dimensions
It is vital to find the right size and shape of your office desk. If it is too small, your office will look empty, and if it is too big, your office will look congested. It is hence imperative to study the space you want to install the desk in carefully before you go wood-hunting.
Most providers now offer virtual 3D spacial testing for your desk. Ask your furniture company to assist you with the setting up of dimensions in your offices.
Storage and Design
The design and storage space of your desk will play an essential role in the smooth functioning of your job.
While choosing your operator's desk, you must make sure the design of the desk matches up with the specific requirement of the employee working. If they have a heavy workload, the chances are that their table would be cluttered with paperwork and folders. In this case, a desk with multiple drawers and ample surface space fits best. If the work is more technology-oriented, find a desk that has extra outlets for cables and wires.
Style
The styling of your office reflects the kind of business you run. Tech and procurement driven businesses generally have a compact setting, while service-driven enterprises prefer a more open and welcoming environment.
Your desk should complement the style of your office. Everything from the shape to the colour affects the overall aesthetic of your office. You can now find desks in various shapes and shades. In exceptional cases, you can even have the best custom made.
Types of Operators Desks
A few desk types are best suited for an Operator's Office. Here are four of our top picks-
Operational A-Leg Wood Frame
Perfect for operational teams, meeting rooms and executive cabins, an operating A-leg wood frame desk is a classic wooden desk with outspread cylindrical legs. These desks have comparatively lesser storage and provide ample leg-room for both employees and clients.
Operational Bench Frame Desks
The symmetry of these desks is what makes them perfect for operational teams. These benches can be placed adjacent to each other in a never-ending line, forming a long panel desk. They come in a variety of sizes and colours and can foster healthy teamwork within your employee communities.
Operational Ring Leg Desks
Ring leg desks have rectangular hoops placed on the shorter sides of a wooden slab as leg supports. Along with giving a modern look to the office, these desks allow for the surface to be as large as needed.
Operational Slab Leg Desks
These desks are supported by opaque slabs and hence are the most durable option. They are sophisticated and professional-looking and can be used in operational cabins and conference rooms.
Conclusion
As we have shared all the essential factors that are necessary to keep in mind while buying the right office desk for you, you should not get late. Hurry up and visit Auraa Design to get your perfect choice of office desk that would give a new aesthetic as well as ease to your working space.