An average person spends much more time in his office chair than he spends sleeping. Even if we assume that on a daily basis, 6 hours are spent in that chair, it adds up to 36 hours each week. This surely emphasises the importance of having a good chair. An office chair, like the ones available at Auraa Design, must offer much more than looks. Since the spine is primarily affected by the way we sit, the support provided and the structure of the office chair is of utmost importance.
However, choosing an office chair can be quite a tricky business. Here is a peek into the importance of investing in a worthy office chair and how you can choose one for yourself.
Why should you invest in an Office Chair?
There are numerous reasons why you should look at the office chair as an investment.
It does not let your back strain.
It prevents fatigue that may be the consequence of long working hours.
A comfortable seating arrangement will help you not take many breaks due to discomfort.
Lastly, comfortable workers are much more productive than their uncomfortable counterparts.
How do you choose an Apt Office Chair?
Now that you know the importance of owning a good office chair, here is a guide to help you choose the right one.
Adjustable height- A perfect chair will have the provision of adjusting height according to your comfort. With a pneumatic adjustment lever, you should be able to achieve your desired height. This is a primary feature of executive chairs that incorporate corporate or contemporary looks. To derive maximum comfort from these chairs, you should ensure that your thighs are parallel to the floor.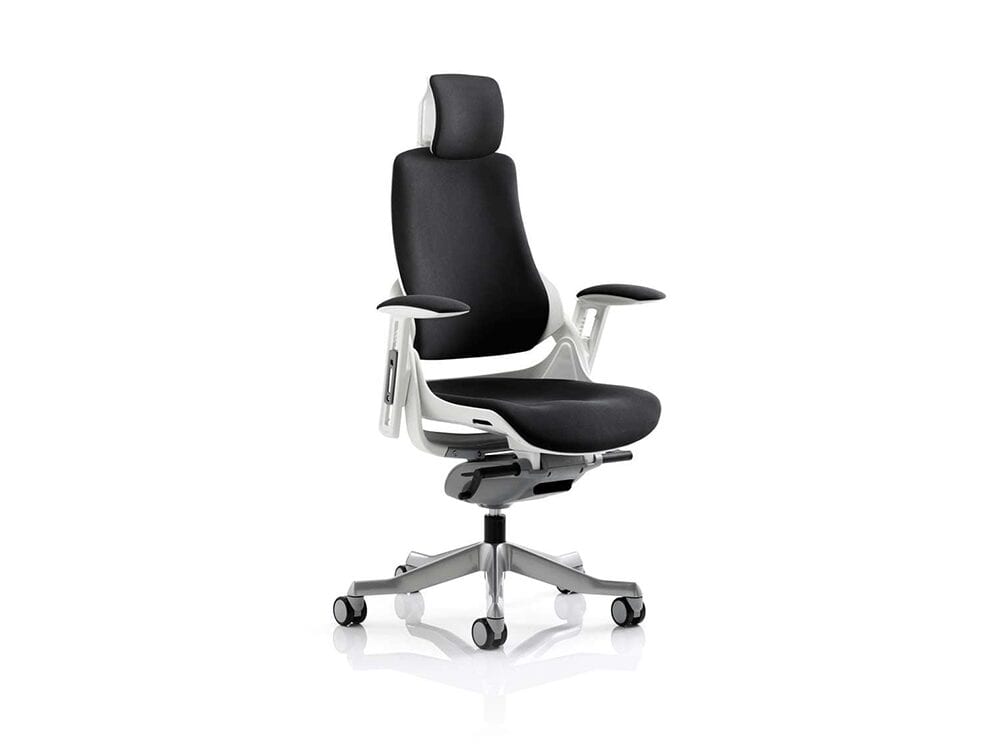 Adjustable backrest- The positioning of the backrest must be per the task at hand. The backrest should move both forward and backward to optimize preference. Besides, a lock system to keep the backrest from moving now and then is also vital.
If the chair has a removable backrest, then the placement should be according to one's height. Executive faux leather chairs provide much-needed backrest support to ensure zero strain on the back.
Lumbar support- Lumbar discs in your spine are prone to injury because of compression from prolonged sitting. An ideal office chair should be equipped with needed lumbar support. This implies that the chair needs to have a contoured backrest, arched in your natural spine shape. This will ensure that there is no slumping after long sitting hours. Mesh back operational chair from Auraa Design not only heightens the delivery of lumbar support but also provides breathable sitting.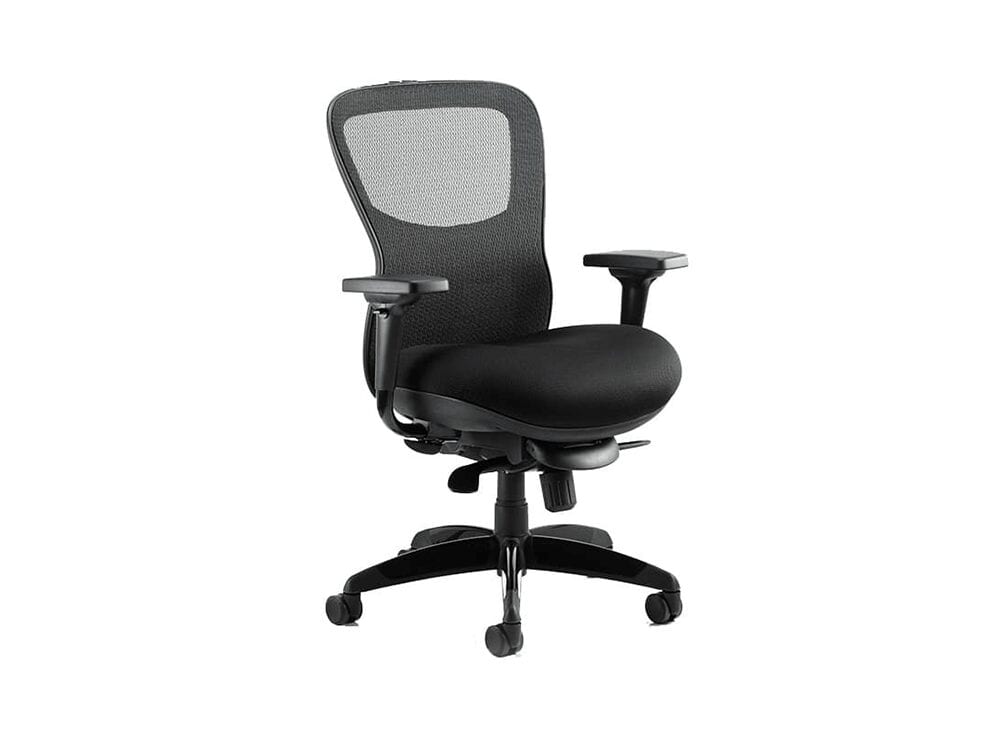 Optimum seat depth and width- The width and depth of an office chair decide the level of comfort you will feel. Deeper seats function just fine for taller people, whereas shallow ones are ideal for shorter counterparts. About 2-4 inches distance between the back of your knee and the chair is appropriate for delivering comfort. Like an operational office chair, it should have an adjustable seat design.
Breathable material along with appropriate padding- Since you are going to use your office chair for long hours, choose a material that is not only breathable but also supports your back. Cantilever chairs have quite a few options for the material ranging from leather to mesh. The padding should be neither too soft nor too hard as you need optimum support.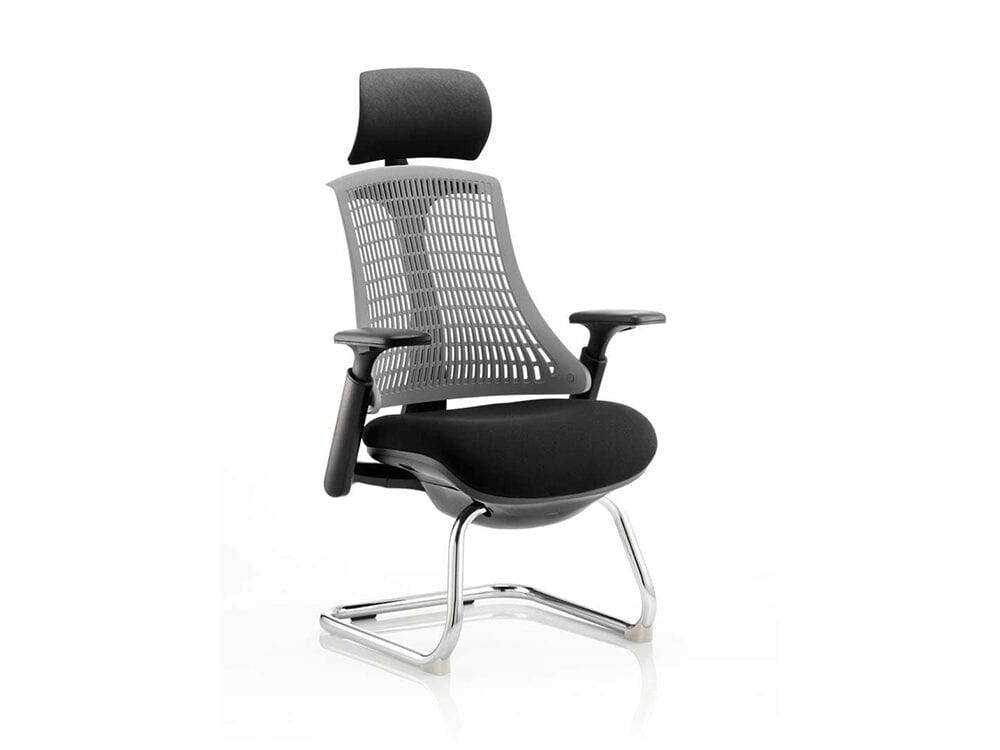 Prioritize armrests- Your back and neck are at the receiving end of all the strain when sitting on a chair for long hours. To relieve them of some pain, an armrest is the best option. The arm rest should also be adjustable. Generally, people tend to keep uncomfortable visitor chairs in their offices that have no armrest. However, even those chairs should have an armrest.
Easy operational adjustment features- Many chairs come with complex mechanisms for making basic adjustments to the chair. However, an appropriate office chair should not strain you for getting to those adjustment controls. You should be able to use the features even while you are sitting comfortably on your chair. The functions include tilting, regulating height, and swiveling. The features must not require any conscious efforts from your end.
Swivel and casters for easy movement- Mobility adds to the usefulness of the chair. Being able to reach spots that are integral to gather work-related stuff is an important function of an office chair.
Casters ensure mobility of the chair and come in variations to suit your floor type. Either you can match your caster with the kind of flooring you wish to place the chair on, or buy a chair mat. Your chair can easily rotate on the appropriate surface, making it additionally efficient.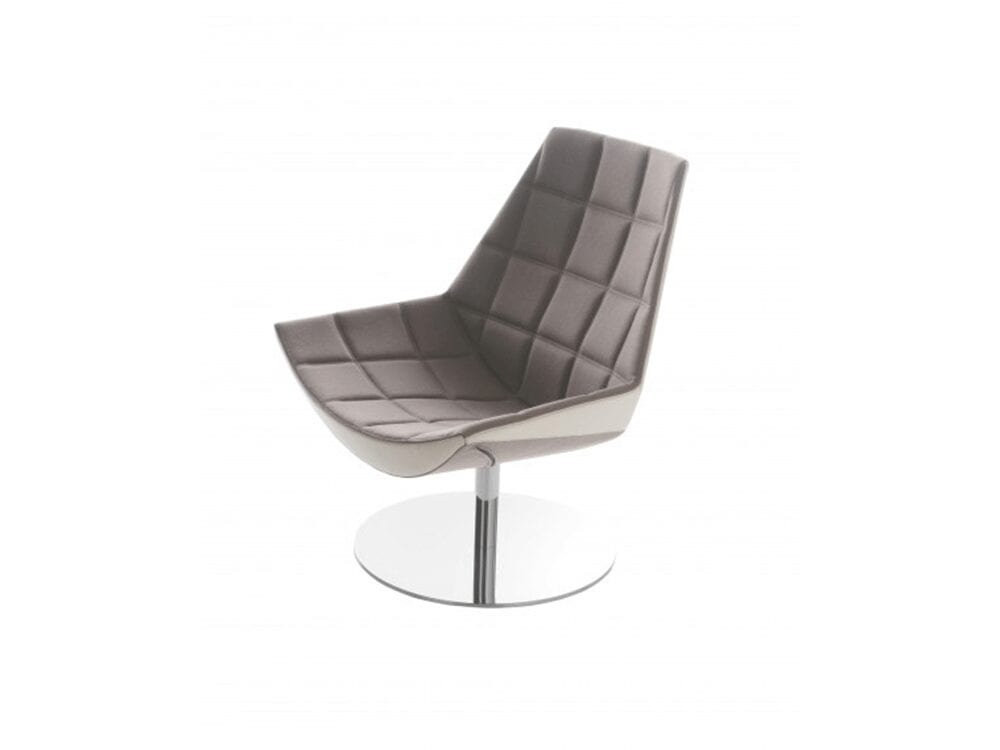 In Essence
Office spaces do need numerous chairs, for the employee, visitors, or the reception chair. Since you spend a good amount of your time on the chair, it is essential to invest in the same.
Being a premium designer for office furniture including chairs, Auraa Design believes in assuring comfort and quality in their chairs. The material of the chair is of utmost importance, alongside its cushioning and movement capacity. Also, adjustable parameters must be kept in mind while choosing a chair. These controls should be accessible from the comfort of your chair, without straining your body. This eight-step guideline should help you get the desired office chair.