Before buying office furniture online for your home, follow these helpful tips so you can create a modern and comfy working environment for yourself.
7 Essential Home Office Design Tips
The first step toward your perfect home office is its design so check out these seven tips to help get you started.
1. Choose the Right Location
Before even considering what meeting table and chairs you might want, the first thing to do is choose a location for your home office. Think about what room offers the right size and shape as well as the spot in the house (or even outside the house) that isn't going to interrupt you during times of work. For example, if you have kids it's highly recommended you opt for a space away from the main areas of the house where distractions are at their most regular.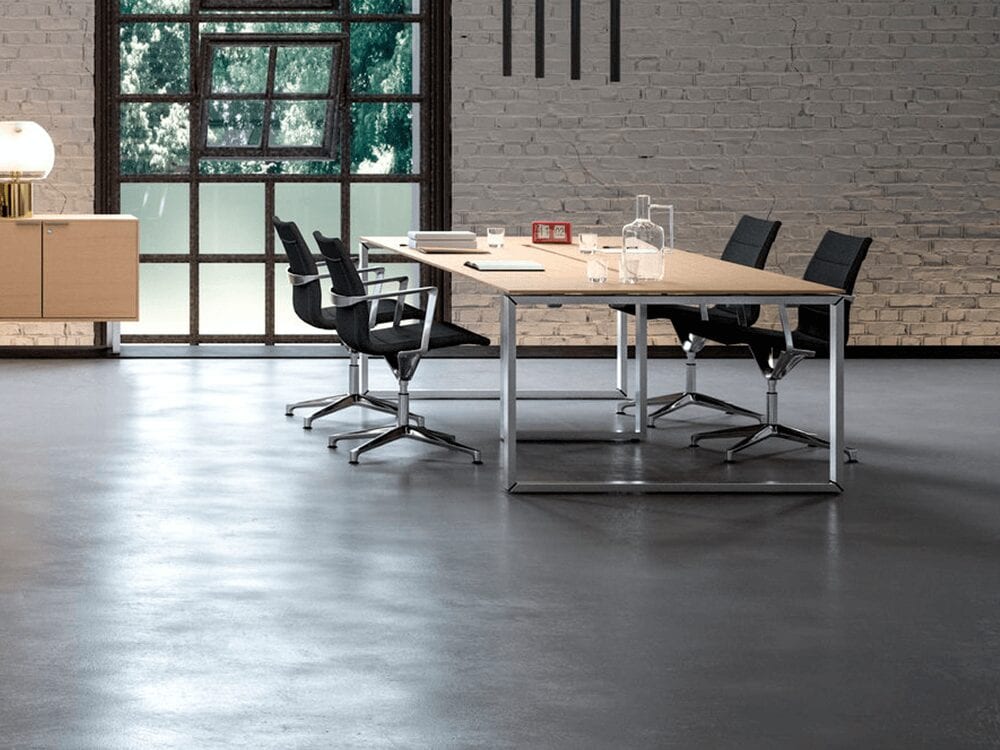 2. Plan Out Your Room
Before buying that sleek reception desk you've had your eye on or that perfect office chair you're drying to try, it's important to plan out where you intend everything to go in your room. Floorplans are an excellent way of mapping out your potential design ideas with plenty of online tools available to help you create one. Not only will it allow you to make the most of the room's space but also experiment with different furniture before committing to anything. It's always best to plan your furniture around the room itself and not the other way around. In doing this you risk losing its flow or worse still not being able to fit everything in.
3. Make Good Use of Lighting
Just as you would with any room, you'll want to make sure the lighting in your home office suits both day and night. Choose a room that gets plenty of natural light and enhance that further through the use of lightly coloured walls and even a mirror. If your window is rather limited in view then consider using a framed piece of art or landscape to offer a little variety to the room and compliment any light coming in. Of course, during those shorter days of winter, you'll want to consider some lighting of your own. Ceiling lights offer good all-round illumination while desk and floor standing lights offer extra light and perfect for late evening work.
4. Consider Visitors
Does your line of work see you meeting face to face with clients or customers often? Then you will want to consider where they fit into your office when visit. If you have the space, that may take the shape of a meeting room table and chairs where you're both able to sit around and discuss. Or it may simply be adding another chair to the room so they aren't left standing.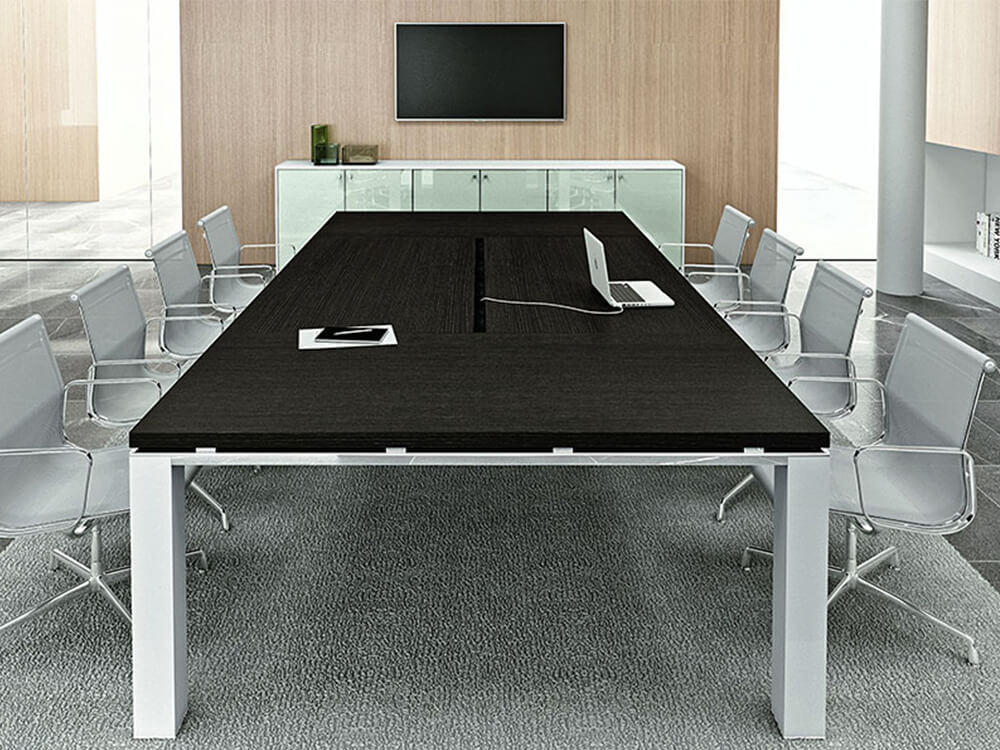 5. Don't Forget Storage
It's an often-overlooked element of a home office but one that proves just as important as any other. The last thing you want are papers littered all over your modern executive desk or folders and pens left on the floor or in random spots of the room. Make sure you have sufficient shelving or filing cabinets to store important documents away. Their placement is another thing to consider, textbooks or folders you'll want to refer to often best kept at arm's reach on a shelf for example.
6.Add Your Own Flair
Remember while it's important to make sure your home office is professional and caters to your work needs, it's also your own personal space so add your own style and flair to make it an environment you're excited to use. So, while you're looking at office furniture online, perhaps take some time to peruse a few unique items that reflect your personality whether that's an inspiring framed picture or even something little more stimulating like a colourful beanbag chair to unwind in between business calls.
7.Don't Overcrowd
A good rule to follow with any room in fact and one that can be the difference between a crowded and stressful space to one that's calming and flows.
5 Things You Need in Your Home Office
So, you've chosen the room for your home office? Make sure these essentials are on your list of things to include.
1.Electric Outlets
One that's often overlooked but a key one. You'll want to think beyond just having enough outlets for your computer as well. What if you want to add a printer to the room or a number of floor standing lights? USB outlets prove extremely useful for charging portable devices like phones and tablets. Then of course you need to consider their position in the room. Are they in the right place?
2.Comfortable Chair
It goes without saying, but if you're spending large portions of the day sat in your chair, it's important you choose the right one. You want a chair that's comfortable sure but one that also offers good back support. Office furniture design isn't just about how something looks but how it feels for the user so keep an eye out for features like adjustable arms and seat or roller wheels.
3.Comfortable Desk
Just like a chair, you'll want to make sure your desk too is comfortable to use and doesn't encourage bad posture. Consider the size you'll need as well as what it will be used for. Corner desks essentially make great use of limited space while an attractive modern executive desk offers quality builds and big working space should you have a large room.
4.Storage
While computers have become such a large part of most jobs, paper still plays an essential role too so making sure you have sufficient storage space is key. Textbooks, folders and stationery are of far more use when organized and stored as opposed to dropped on your beautiful board room table.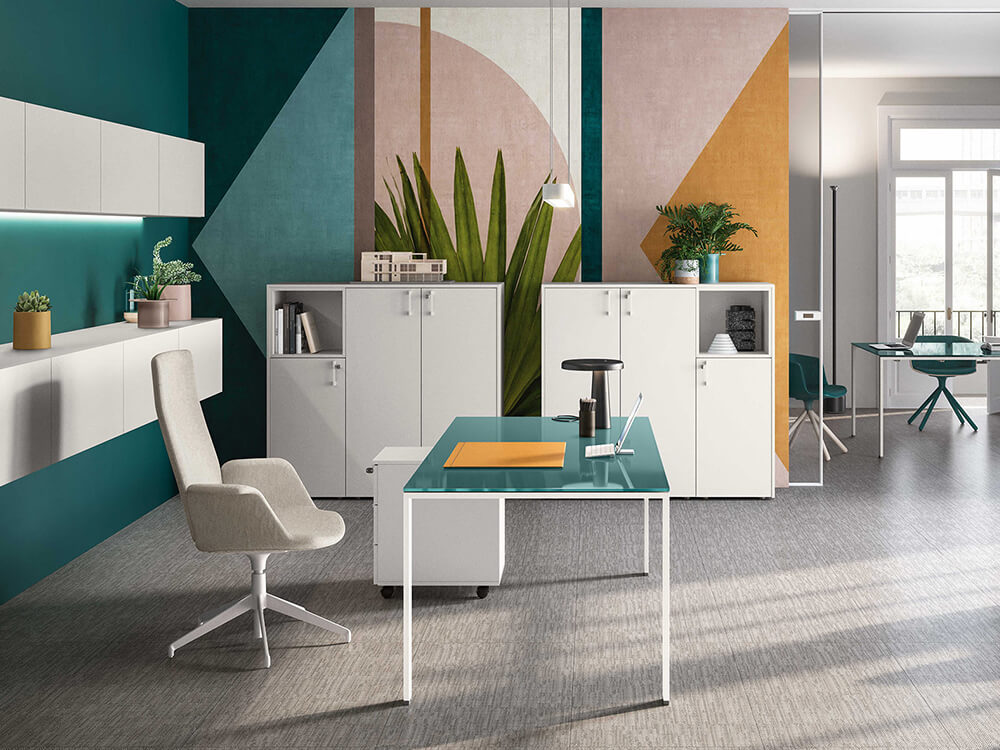 5.Task Lighting
While the natural light from a window or a ceiling light will offer a good amount to the room, you will always want to think about task lighting for those jobs that require just a little more such as reading documents or flicking through a cabinet.
Designing and building a new office space is a fun and exciting experience. It's a chance to create your own private work nirvana so make sure you plan accordingly to achieve that dream workspace.